Jon Jon Briones, Emma Hunton, and More Added to Lineup for Scott Alan in Concert at Rockwell Table and Stage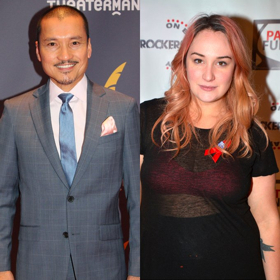 Acclaimed songwriter Scott Alan will return to Rockwell Table & Stage in Los Angeles, California on July 22, 2018.
The 8pm concert will feature special guests from the Broadway stage and Recording World, including Sam Bailey, Shoshana Bean, Chris Mann, Jon Jon Briones, Emma Hunton, Cait Fairbanks, AJ Rafael, Luke Edgemon, Matt Bloyd, Mario Jose, Kirsten Collins, Joe Man, John Wilding & Rachel Sarah Mount.
Comedian Timothy Dunn will open the concert with a ten minute set.
There is a 2 food/drink item minimum. Rockwell is located at 1714 N. Vermont Avenue, Los Angeles CA 90027.
Scott Alan is an award winning songwriter who has released eight albums, including his new album LIFELINE. His debut album, DREAMING WIDE AWAKE, recently celebrated it's ten year anniversary. The 2007 release featured Jackson, Bean, Stephanie J. Block, Jonathan Groff, Liz Callaway and more. All of Alan's recordings are available at ScottAlan.net
Doors open at 6:30pm
For tickets, visit: http://tickets.rockwell-la.com/event/a84fd62c84276885969060841df80ac5 or call 323.669.1550
Photo Credits: Jon Jon Briones by Linda Lenzi; Emma Hunton by Genevieve Rafter Keddy