Full Casting Announced For LIZZIE, Presented By Color & Light Theatre Ensemble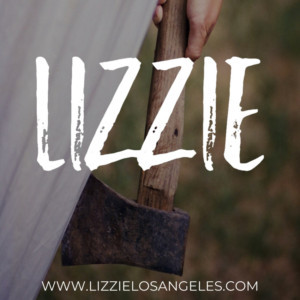 126 years ago this week, the town of Fall River, MA, played unknowing host to one of the most infamous murders in history. The prime suspect was one Lizzie Borden. Her story has become an American legend, and now her story sings.
After success on both U.S. and global stages, LIZZIE will be bringing the axe down in Los Angeles this fall. Color and Light Theatre Ensemble will present this rock concert meets historical true crime storytelling from Sept. 14-29, 2018.
From writers Steven Cheslik-DeMeyer, Alan Stevens Hewitt, and Tim Maner, LIZZIE is a powerful and ferocious piece of modern musical theatre. The show has its roots in hard rock, heavy metal, and riot grrrl punk, with a sound owing less to Sondheim and Andrew Lloyd Webber than to Bikini Kill, the Runaways, and Heart. And just as the show's music pushes against the boundaries of traditional musical theatre, so too will this staging. LIZZIE will take the stage at Resident DTLA, a live music concert venue and staple of the DTLA Arts District.
LIZZIE will feature direction and musical staging by Joanna Syiek (Indy Award Winner - Direction "American Idiot", Broadway World Nomination - Best Direction, "The Pokémusical") with musical direction by Jennifer Lin (Stage Raw Nomination - Best Music Direction "Priscilla Queen of the Desert"). The all-female cast features Leslie Rubino (Lizzie), Brooke Van Grinsven (Emma), Jenni Marie Lopez (Alice), and Samantha Labrecque (Bridget), as well as Kelley Dorney (Lizzie u/s), Renee Cohen (Emma u/s), Jade Taylor (Alice u/s), and Kelsey Schulte (Bridget u/s).
"It is beyond exciting to be doing a show like this in a year like the one we've had. The show rages and rings out with raw feminine power, all while teasing out the possible truth behind one of the most famous murder cases in America's history." says director Joanna Syiek of the show.
"We are thrilled to be bringing LIZZIE to Los Angeles audiences who have shown time and time again that they are ready and hungry for new, riotous ways of storytelling."
The Bordens will take over the Arts District this fall. The show runs Sept. 14-29, 2018 at Resident, located at 428 S. Hewitt St., Los Angeles, CA 90013. Tickets are $30 and available now. For tickets and additional information, please visit www.lizzielosangeles.com.