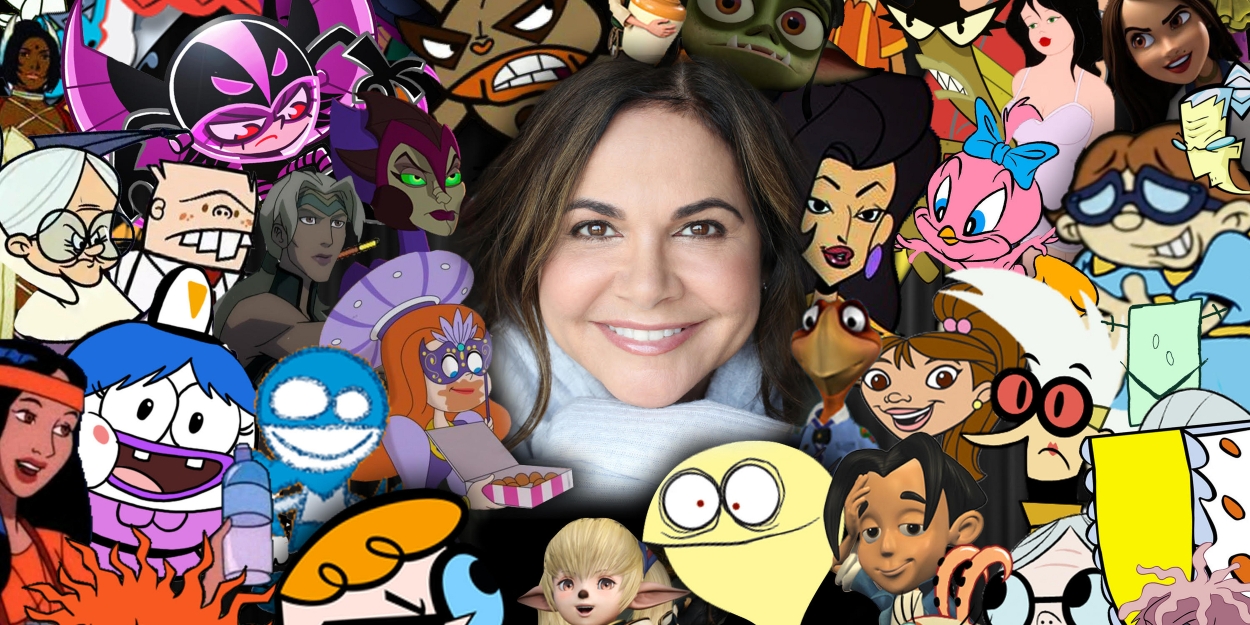 Candi Milo to Discuss New Book SURVIVING THE ODD With Yvette Nicole Brown at Barnes & Noble at The Grove
The book offers a glimpse into her wildly inappropriate childhood seen through the eyes of a 7-year-old.
Candi Milo's dark comedy memoir about her childhood, Surviving the Odd, will be released on October 4th by New Haven Publishing and available for presale here and here. The book offers a glimpse into her wildly inappropriate childhood seen through the eyes of a 7-year-old who unravels the story of how her once prominent-but-now-fading comedian/singer father, Tony, left show business in 1968 for a higher calling. That calling was opening one of the first board and care homes in California -- Milo Arms, to care for and shelter the developmentally disabled and emotionally disturbed adults. These suddenly homeless and forgotten people needed a place to live after the State of California had just deinstitutionalized most of the patients in state hospitals.
Milo is offering a free NFT with the purchase of her book at an LA signing, along with a signed photo surrounded by many of the characters that she voices. Yvette Nicole Brown will be moderating the discussion of the book. It will take place at Barnes & Noble at The Grove on Oct. 15th at 2pm.
At the Oct. 8 there will be a signing at 1pm at the Barnes & Noble Steven Creek in San Jose, her hometown and where almost everything in the book took place.
Purchase tickets HERE!
Candi Milo is also the busiest actress in voice-overs today and is honored to have taken the mantle from the legendary late June Foray as the voice of Granny for all of Warner Brothers Animation projects. You may know her as Granny from last year's Space Jam 2: A New Legacy with LeBron James. Milo is a successful actor and Annie Award nominee best known for voicing Dexter in Dexter's Laboratory and The Flea in Mucha Lucha, along with literally thousands of other well-known characters. She's probably the voice of your childhood. On stage, Milo starred with Jennifer Holliday in the first touring production of Dreamgirls, directed by the Michael Bennett. Aside from her current daily voiceover work in countless film and television projects, and her on-camera commercials, her current gigs include voicing Granny and many other roles in Looney Tunes Cartoons and as one of the leads in the upcoming Pinocchio feature. Just check out her IMDb listing!
Milo has performed as a singer, stand-up comic and starred in one-person nightclub shows across the country. She has also given inspirational talks about her unusual childhood and how it informed her life as an actor, mother, and passionate advocate for people dealing with mental illness and homelessness. Much like her former stand-up comic father and her many cartoon characters, Milo must also give voice to them because too many people pretend not to see them on the street.
More Hot Stories For You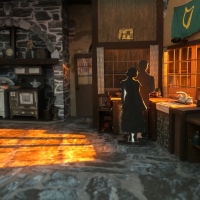 Conrad Prebys Theatre at Dea Hurston New Village Arts Presents THE FERRYMAN Next Month

December 2, 2022

New Village Arts (NVA), North County's cultural hub, will present playwright Jez Butterworth's masterful international Tony Award winning  Best Play (2019) "The Ferryman" January 27-March 5, 2023 – in the first United States production after Broadway – and the first in the newly renovated and renamed Conrad Prebys Theatre at the Dea Hurston New Village Arts Center.
---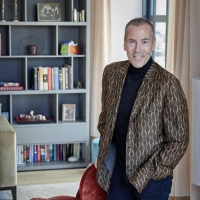 Nelson Aspen Returns to Los Angeles With WELCOME HOME

December 2, 2022

Nelson Aspen returns to Los Angeles for a pre-Oscars engagement of his new cabaret offering, Welcome Home, a celebration of his latest book, 'Your Home is Your Castle: Live Like an A-Lister in a Post Pandemic World.'
---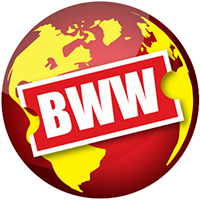 ArtsUP! LA World Premiere Of VOLUN-TEARS Opening Delayed

December 1, 2022

ArtsUP! LA has announced the world premiere of VOLUN-TEARS, a powerful play by Lester Probst, a Korean War Veteran, based on the true experiences of women who have suffered sexual harassment and sexual abuse in the United States Armed Forces.
---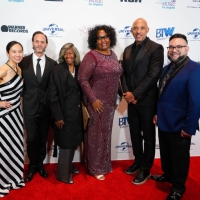 Award-Winning Artists Celebrate the Continued Success of Education Through Music-Los Angeles at November Gala

December 1, 2022

Education Through Music-Los Angeles (ETM-LA), a 501(c)3 nonprofit, hosted their 17th Year Celebration Benefit Gala last night, the evening of Wednesday, November 30th, 2022 at the Skirball Cultural Center.
---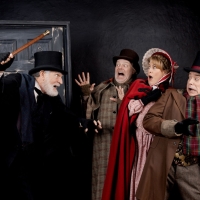 Ensemble Theatre Company Announces Very Special 'Family Day at ETC' Performance of A CHRISTMAS CAROL

December 1, 2022

Ensemble Theatre Company (ETC) has announced the addition of a special performance of A CHRISTMAS CAROL, made possible by generous donations from Sara Miller McCune and the Léni Fund!  
---