BRAVO, ALEXANDER and SANTA RETURNS Win NMI's Search for New Musicals 2017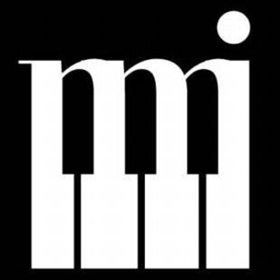 Winners of the prestigious international Search for New Musicals were announced today at New Musicals Inc. in Los Angeles.
First Prize goes to Bravo with book and lyrics by Cristian Guerrero and Andrew Moorhead, and music and lyrics by Steven Schmidt .
Second Prize goes to Alexander with book and lyrics by Gabriel Rotello, and music by Gabriel Rotello based upon the piano sonatas of Ludwig van Beethoven.
Third Prize goes to Santa Returns with book, music, and lyrics by Stefan Broadley.
The Search for New Musicals accepts entrants from around the globe; winners receive awards worth up to $25,000 in workshop productions, concert readings, feedback, and developmental support.
"We are thrilled to sponsor the Search," says Elise Dewsberry, Artistic Director of NMI. "We love seeing what writers are creating; and of course our mission is to nurture the folks who are writing musicals, so announcing the winners of the Search is one of my favorite things to do all year!"
Bravo takes place in Italy during the second World War. It tells the story of Renzo, a sharp tongued and misunderstood fourteen year old, who struggles to fit in with his peers in a faction of the Mussolini Fascist Youth movement. When he finds himself helping a group of Jewish children hiding in the tunnels beneath the city, he begins to question whether or not the hate he's been taught is morally right.
Alexander is about the life of the infamous Alexander the Great - focussing on his relationship with his mystical mother Queen Olympias (who believes Alexander is the son of Zeus); and his best friend Hephastion (who dreams of a world united by the ideals of ancient Greece). Hailed in Asia as a living god, Alexander begins to believe in his own divinity, setting in motion an epic betrayal of his Greek ideals, his Macedonian companions, and his oldest friend Hephastion.
Santa Returns is the adult parable of little doubting Tommy who becomes a true believer after meeting Santa (in a dream), and forms a club with his friends to preach the good news. But a war breaks out with the evil Easter Bunny believers, and the Santa kids steal their toys on Christmas Eve expecting Santa to return to prove them right. But only when Tommy gets knocked unconscious does Santa return and reveal that (like god) he's spiritually, not literally true.
Bravo, which was featured at this summer's STAGES Festival of New Musicals (as part of the New Voices Project), will receive a workshop with the Academy Repertory Company and a concert reading in Los Angeles. Alexander will receive a staff evaluation. Santa Returns will receive a Detailed Analysis from an NMI dramaturge.
NMI is committed to an ongoing search to find and nurture promising new musical theatre. If you've written a musical, and you would like some honest, constructive, detailed feedback on how to make your musical better, you can submit your musical to NMI for dramaturgical feedback at levels from evaluation to analysis to table reading to workshop to concert reading.
Past winners of the Search have included: The Water by Jeff Hylton, Tim Werenko, and Georgia Stitt (2008); Greenbrier Ghost by Susan Murray and Clay Zambo (2009); Gilbert & Sullivan on Wall Street by Charles Veley and Arthur Sullivan (2010); Emerald by Chris Burgess and Denise Wright (2011); Mad Bomber by Charles Monagan and Richard DeRosa (2012); It Happened in Roswell by Terrence Atkins and Jeffery Lyle Segal (2013); Off the Wall by Sarah Rebell and Danny Abosch (2014), Invisible by David Hollingsworth and David Orris (2015), and Spellbound: A F@#$*d-Up Fairy Tale by Ben Boecker (2016).
All musicals submitted (at any level) to NMI by July 15, 2018 will be automatically entered in the Search for New Musicals for next season. Winners of the 2018 Search will be announced by November 15, 2018. The winner of the Search receives a workshop with the Academy Repertory Company, detailed feedback from the NMI staff, and a concert reading in Los Angeles.
Information on submitting to the Search is available by visiting www.nmi.org.