Photo Coverage: The Cast of JEKYLL & HYDE Celebrates Opening Night at the John W. Engeman Theater
The John W. Engeman Theater's prduction of JEKYLL & HYDE opened last night and BroadwayWorld was at the after party to celebrate the occasion. Based on the classic story by Robert Louis Stevenson and featuring a thrilling score of pop rock hits from multi Grammy and Tony nominated Frank Wildhorn and double Oscar and Grammy winning Leslie Bricusse, JEKYLL & HYDE has mesmerized audiences the world over. An evocative tale of two men, one a doctor, passionate and romantic, and the other, a terrifying madman, and two women, one beautiful and trusting and the other, beautiful and trusting only herself. Both unaware of his dark secret. Their story unfolds in this gripping musical thriller resplendent with a sumptuous score including the unforgettable, "This is the Moment," "Someone Like You" and "A New Life."
JEKYLL & HYDE is produced by Richard T. Dolce the Engeman Theater's Producing Artistic Director.
The Director and Choreographer is Paul Stancato (Engeman Theater: Sound of Music, Hairspray; Broadway: The Wedding Singer (Asst. Choreo.), The Lion King (Res. Director); National Tours: Flashdance (Dir/Choreo), Jekyll & Hyde (Dir/Choreo), The Wedding Singer (Dir); International: House of Dancing Water (Artistic Director), New York; Regional: NYMF, Beckett Theater, Minetta Lane, Flatrock Playhouse, Palm Beach Dramaworks and the Zipper Theater). The Musical Director is KRISTEN Lee RosenFELD (National Tour: Spring Awakening; NYC: Band of Angels, Divided - Composer). The Associate Director is DANA IANNUZZI (National/International Tour: Flashdance; NYC: ICON, The Cobalteans, Divided).
The Creative Team includes: Stephen Dobay (Scenic Design), KURT ALGER (Costume/Wig Design), Keith A. Truax (Lighting Design), LAURA SHUBERT (Sound Design), GAYLE SEAY, SCOTT WOJCIK and Holly Buczek of Wojcik/Seay Casting (Casting Directors), SEAN FRANCIS PATRICK (Production Stage Manager) and LEILA SCANDAR (Assistant Stage Manager).
The cast of JEKYLL & HYDE features Caitlyn Caughell as Lucy Harris (Broadway: Newsies (u/s Katherine & Medda Larkin); National Tour: Bridges of Madison County (u/s Marian & Carolyn); Regional: The Kennedy Center, Sacramento Music Circus, The Hangar Theater, Tri Arts Sharon Theater and Light Opera Oklahoma), Nathaniel Hackmann as Dr. Jekyll/Mr. Hyde (Broadway/National Tours: Les Miserables (Valjean, Javert u/s), Paint Your Wagon (Steve); Regional: Beauty and the Beast at MUNY (Gaston), Seven Brides for Seven Brothers, Oliver!, Sweeney Todd, A Funny Thing Happened on the Way to the Forum, Carousel, Ragtime, Into the Woods, Camelot, Sanders Family Christmas, Bye Bye Birdie) and Liana Hunt as Emma Carew (Broadway: Newsies (Katherine), Mamma Mia! (Sophie); National Tours: Wicked (Nessarose), Mamma Mia! (Sophie); Regional: Private Lives at Riverside Theatre, Les Miserables at Merry-Go-Round Playhouse, Beauty and the Beast at Jean's Playhouse).
The cast also includes: Danny Arnold, RYAN BLOOMQUIST, Joey Calveri, LILY DICKINSON, LAUREN GOBES, LAURA HELM, DEVEN KOLLURI, MEGAN KOUMIS, Rebecca Kuznick, Tom Lucca, Jake Mills, William Mulligan, Bronson Norris Murphy, BLAKE PRICE, JAMES D. SCHULTZ, TERESA WHITT and Jeff Williams.
Press Opening is Saturday, March 18th at 8:00pm. JEKYLL & HYDE will play the following performance schedule: Thursdays at 8:00pm, Fridays at 8:00pm, Saturdays at 3:00pm and 8:00pm, and Sundays at 2:00. Some Wednesday and Sunday evenings are available. Tickets are $76 on Saturday evenings, $71 all other performances and may be purchased by calling (631) 261-2900, going online at www.EngemanTheater.com, or by visiting the Engeman Theater Box Office at 250 Main Street, Northport. Visa, MasterCard, Discover and American Express accepted.
The John W. Engeman Theater at Northport is Long Island's only year round professional theater company, casting actors from the Broadway talent pool. From curb to curtain, we have made it our business to provide affordable, quality, theater in an elegant one-of-a-kind location with outstanding facilities and extraordinary service. The renovated Theater offers stadium-style seating, state-of-the-art lighting and sound, a full orchestra pit, and a classic wood-paneled piano lounge with full bar.
Photo Credit: Genevieve Rafter Keddy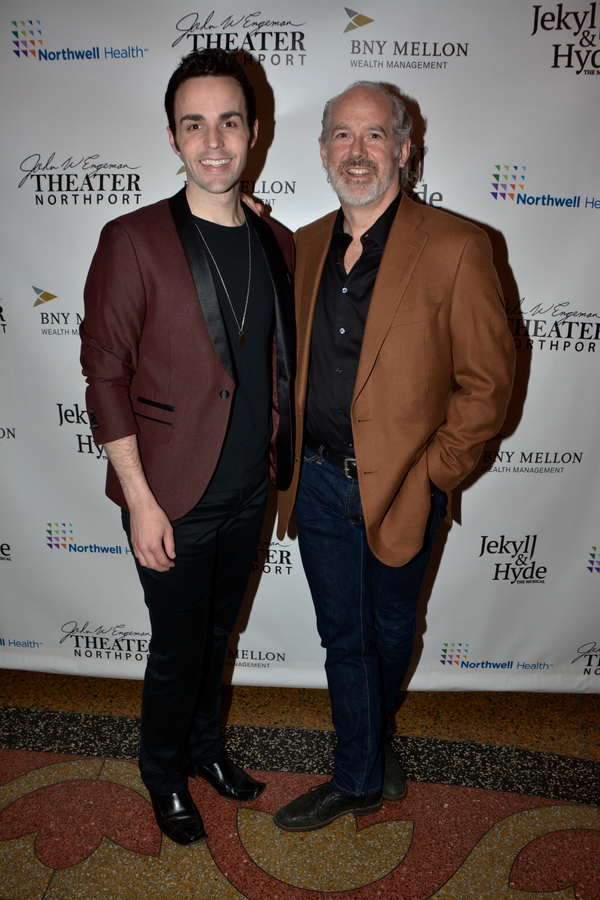 Bronson Norris Murphy and Jeff Williams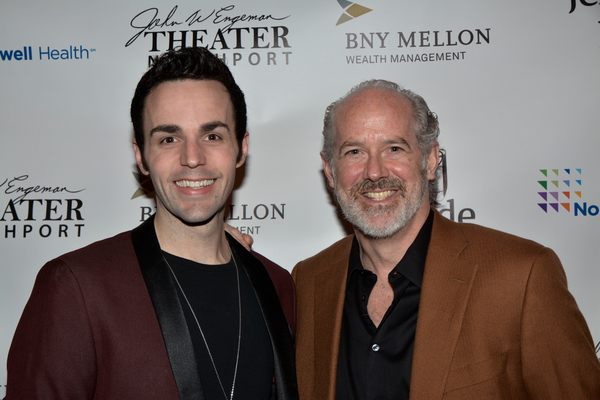 Bronson Norris Murphy and Jeff Williams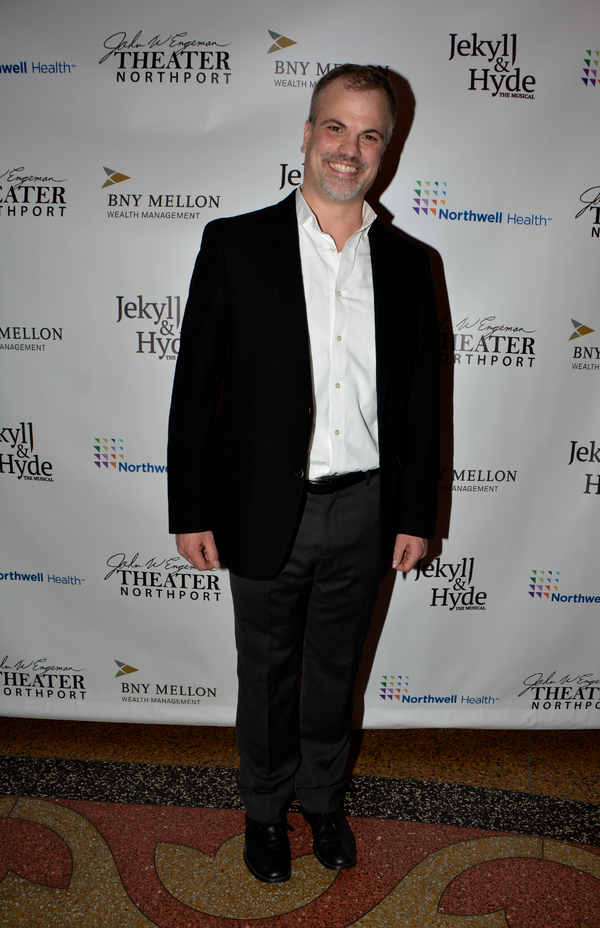 Tom Lucca
Tom Lucca
Joey Calveri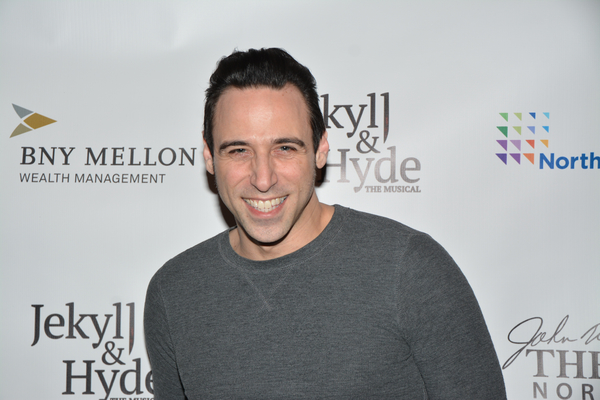 Joey Calv
eri

James D. Schultz and Amanda Geraci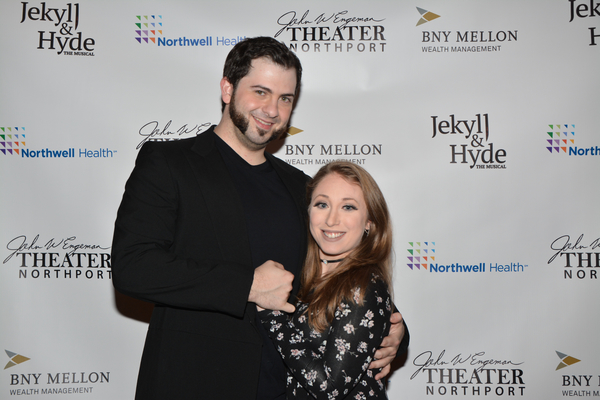 James D. Schultz and Amanda Geraci

William Mulligan and Ed Davis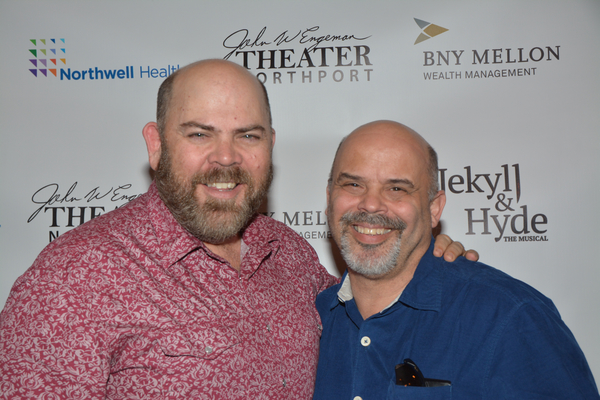 William Mulligan and Ed Davis

Kristen Lee Rosenfeld (Music Director, Conductor and Keyboard( with the band-Anthony Brindisi (Keyboard 2) Russ Brown (Bass), Josh Endlich (Drums), Douglas Baldwin (Guitar) and Tiffany Jordan (Cello)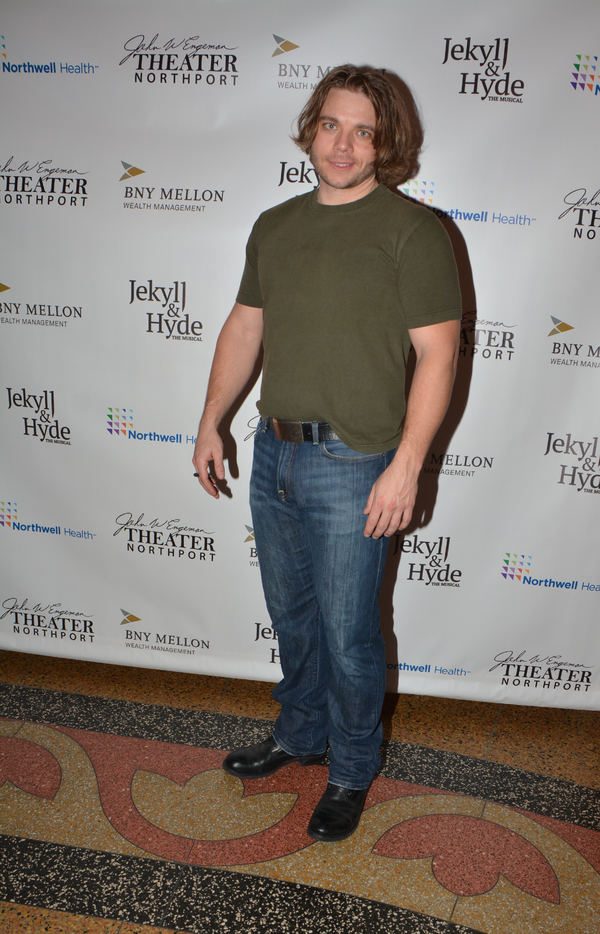 Nathaniel Hackmann
Nathaniel Hackmann

Caitlyn Caughell, Nathaniel Hackmann and Liana Hunt

Caitlyn Caughell, Nathaniel Hackmann and Liana Hunt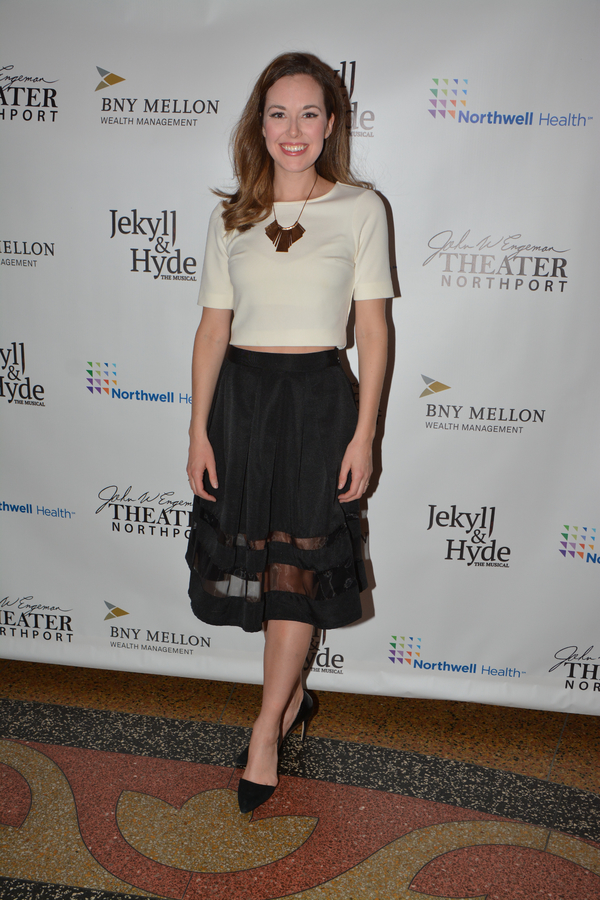 Liana Hunt
Liana Hunt
Caitlyn Caughell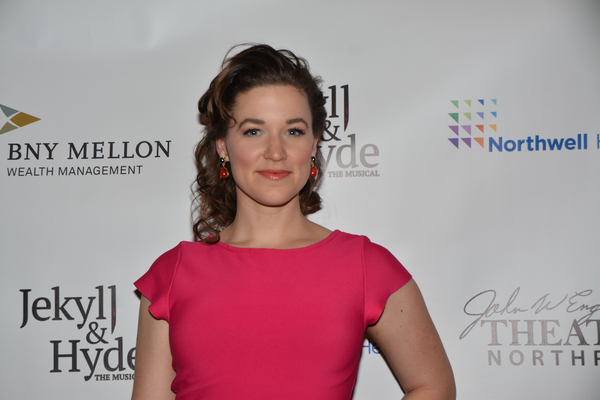 Caitlyn Caughell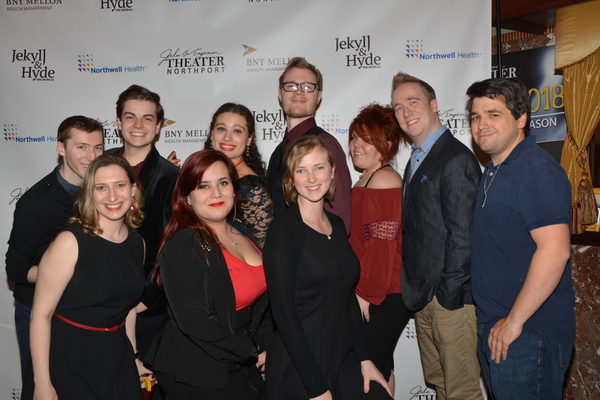 Laura Shubert, Jess Castagliola, Mariah Young, Matt Rafanelli, Leila Scander, Ethan Carelton, Laura McGauley, Sean Francis Patrick and Jake Goldsztejn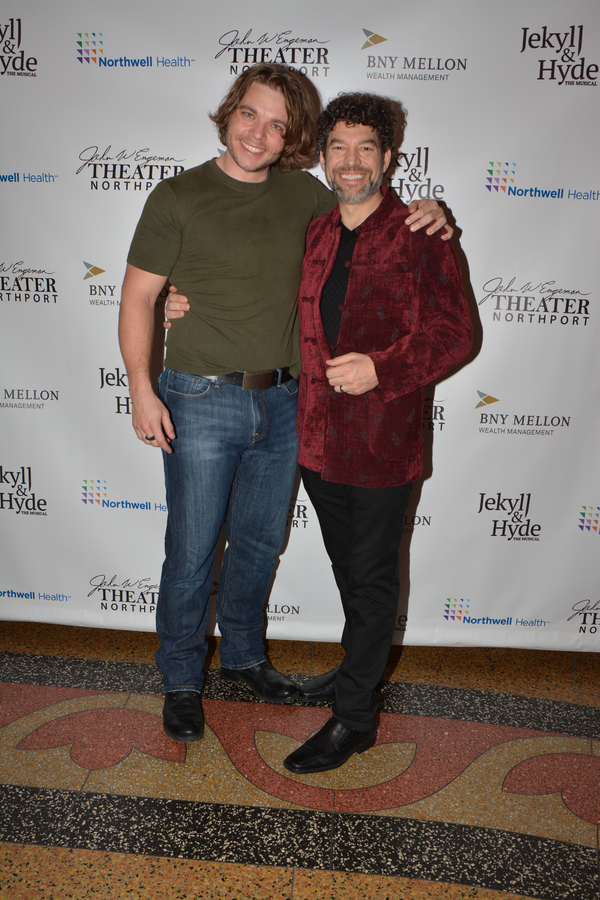 Nathaniel Hackmann and Paul Stancato (Director and Choreographer)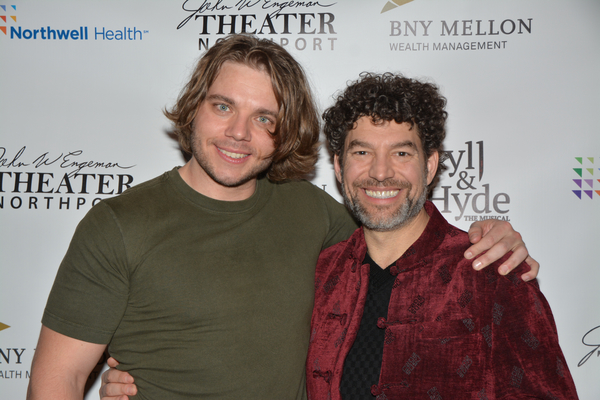 Nathaniel Hackmann and Paul Stancato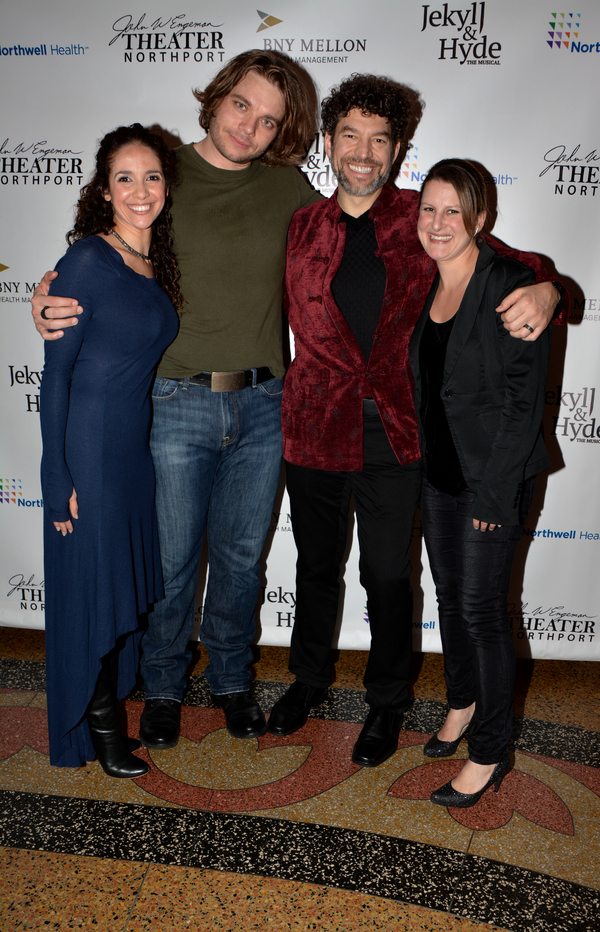 Dana Iannuzzi (Associate Director), Nathaniel Hackmann, Paul Stancato and Kristen Lee Rosenfled

Dana Iannuzzi (Associate Director), Nathaniel Hackmann, Paul Stancato and Kristen Lee Rosenfeld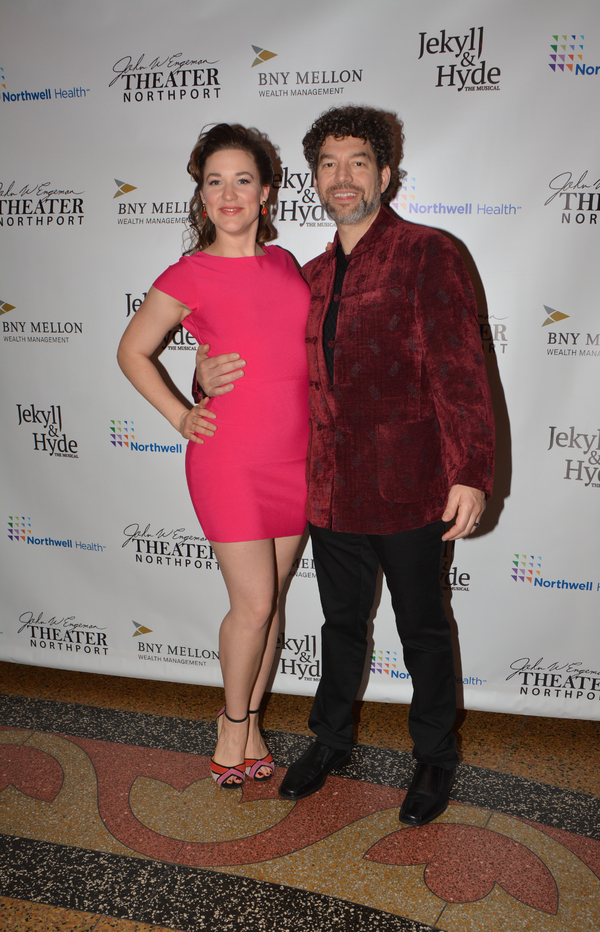 Caitlyn Caughell and Paul Stancato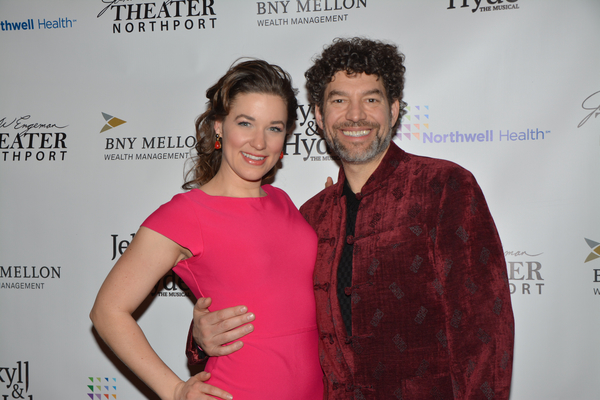 Caitlyn Caughell and Paul Stancato

Caitlyn Caughell, Paul Stancato and Nathaniel Hackmann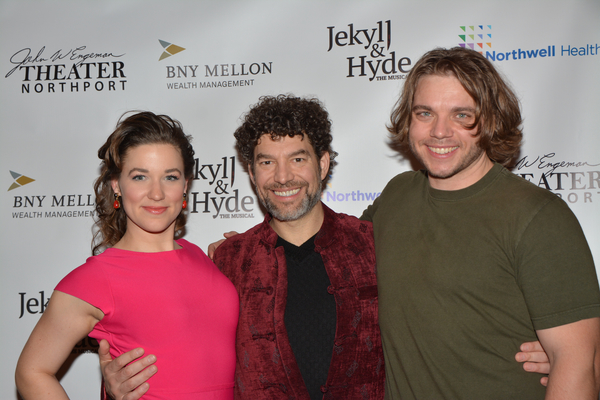 Caitlyn Caughell, Paul Stancato and Nathaniel Hackmann

Paul Stancato, Caitlyn Caughell, Liana Hunt and Nathaniel Hackmann

Paul Stancato, Caitlyn Caughell, Liana Hunt and Nathaniel Hackmann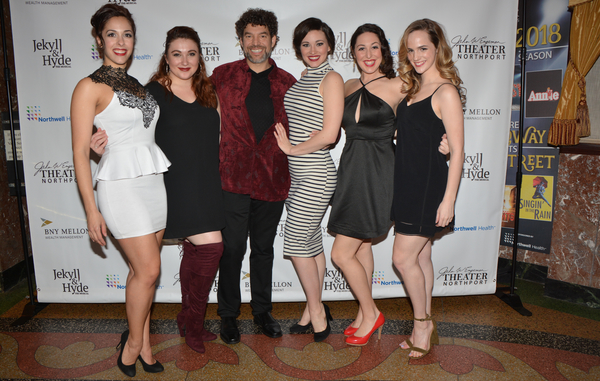 Megan Koumis, Lily Dickinson, Paul Stancato, Laura Helm, Rebecca Kuznick and Teresa Whitt

Megan Koumis, Lily Dickinson, Paul Stancato, Laura Helm, Rebecca Kuznick and Teresa Whitt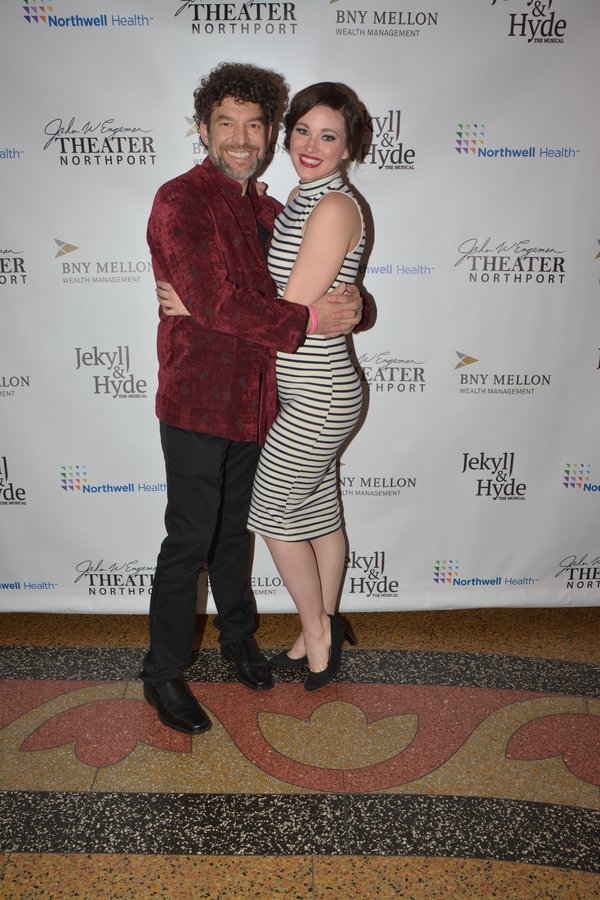 Paul Stancato and Laura Helm

Paul Stancato and Laura Helm

Paul Stancato and Dana Iannuzzi

Caitlyn Caughell and Liana Hunt

Caitlyn Caughell and Liana Hunt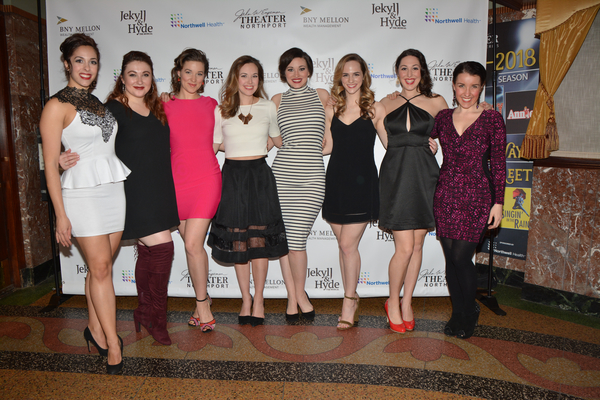 Megan Koumis, Lily Dickinson, Caitlyn Caughell, Liana Hunt, Laura Helm. Teresa Whitt, Rebecca Kuznick and Lauren Gobes

Paul Stancato joins the ladies-Megan Koumis, Lily Dickinson, Caitlyn Caughell, Liana Hunt, Laura Helm, Teresa Whitt, Rebecca Kuznick and Lauren Gobes

Paul Stancato and Felicia Finley

Paul Stancato and Felicia Finley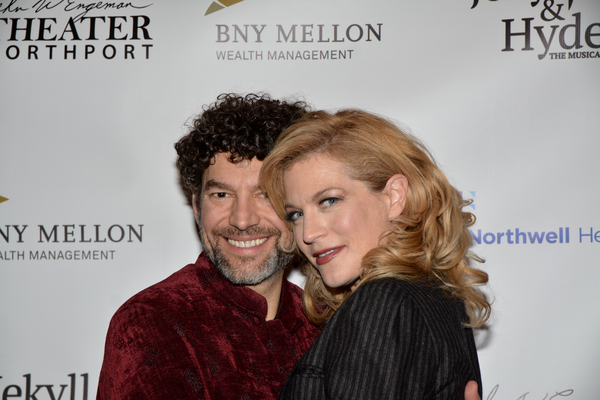 Paul Stancato and Felicia Finley

The Cast and Creative-Paul Stancato, Dana Iannuzzi, Kristen Lee Rosenfeld, Danny Arnold, Ryan Bloomquist, Caitlyn Caughell, Joey Calveri, Lily Dickinson, Lauren Gobes, Nathaniel Hackmann, Laura Helm, Liana Hunt, Deven Kolluri, Megan Koumis, Rebecca Kuznick, Tom Lucca, Jake Mills, William Mulligan, Bronson Norris Murphy, Blake Price, James D. Schultz, Teresa Whitt and Jeff Williams

The Cast and Creative-Paul Stancato, Dana Iannuzzi, Kristen Lee Rosenfeld, Danny Arnold, Ryan Bloomquist, Caitlyn Caughell, Joey Calveri, Lily Dickinson, Lauren Gobes, Nathaniel Hackmann, Laura Helm, Liana Hunt, Deven Kolluri, Megan Koumis, Rebecca Kuznick, Tom Lucca, Jake Mills, William Mulligan, Bronson Norris Murphy, Blake Price, James D. Schultz, Teresa Whitt and Jeff Williams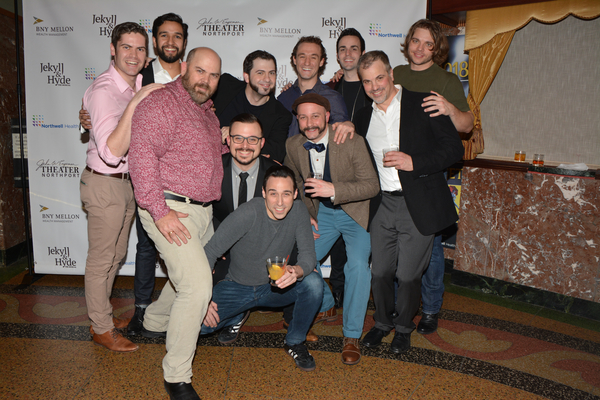 Bring on the men-Danny Arnold, Ryan Bloomquist, Joey Calveri, Nathaniel Hackmann, Deven Kolluri, Tom Lucca, Jake Mills, William Mulligan, Bronson Norris Murphy, Blake Price, James D. Schultz and Jeff Williams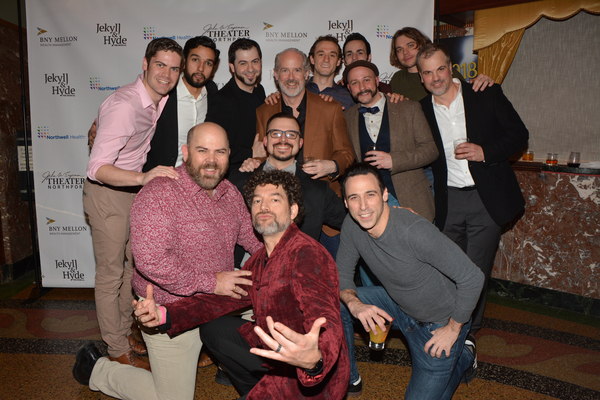 Paul Stancato joins with Danny Arnold, Ryan Bloomquist, Joey Calveri, Nathaniel Hackmann, Deven Kolluri, Tom Lucca, Jake Mills, William Mulligan, Bronson Norris Murphy, Blake Price, James D. Schultz and Jeff Williams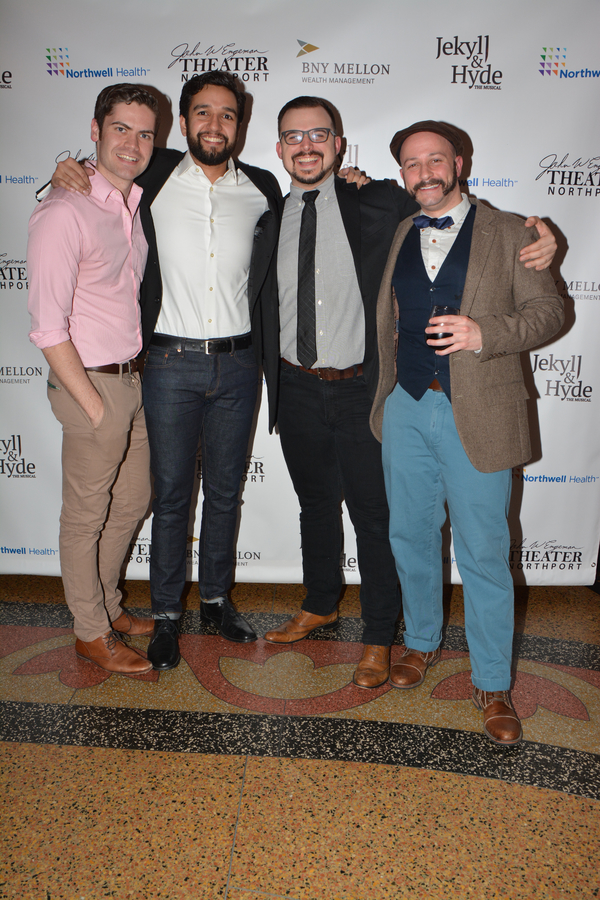 Ryan Bloomquist. Deven Kolluri, Jake Mills and Danny Arnold

Ryan Bloomquist. Deven Kolluri, Jake Mills and Danny Arnold