Photo Coverage: Opening night of 1776 at The John W. Engeman Theater Northport
The John W. Engeman Theater announces the cast and creative team for 1776. Performances begin on Thursday, September 22 at 8:00pm and run through Sunday, November 6, 2016.
Ring in the election year with 1776, the classic Tony Award-winning musical about how the founding fathers drafted the Declaration of Independence and gave birth to a new nation. A unique show that presents John Adams, Thomas Jefferson and Benjamin Franklin in all their fractious, fascinating complexity, 1776 features beloved songs such as "Sit Down, John," "Cool, Cool, Considerate Men," and "He Plays the Violin." This show will remind you of how far America has come - and how little we've changed.
1776 is directed by Igor Goldin (Off Broadway: YANK!, With Glee, A Ritual of Faith, Jane Austen's Pride and Prejudice, Crossing Swords) and musically directed by Eric Alsford (National Tours: Nunsense, Mamma Mia!, Off Broadway: That's Life, I Love You You're Perfect..., Naked Boys Singing.). Trey Compton is the Assistant Director.
The Creative Team includes: Stephen Dobay (Scenic Design), KURT ALGER (Costume and Wig Design), Cory Pattak (Lighting Design), LAURA SHUBERT (Sound Design), GAYLE SEAY and SCOTT WOJCIK of Wojcik/Seay Casting (Casting Directors), Kristie Moschetta (Props Design), and SEAN FRANCIS PATRICK (Production Stage Manager).
1776 is produced by Richard T. Dolce the Engeman Theater's Producing Artistic Director.
The cast of 1776 features Jamie LaVerdiere as John Adams (Broadway: The Producers, The Pirate Queen, Motown); David Studwell as Benjamin Franklin (Off Broadway: Applause! NY City Center Encores!); Michael Glavan as Thomas Jefferson; Benjamin Howes as John Dickinson (Broadway: Scandalous, Mary Poppins); Tom Lucca as John Hancock; Jon Reinhold as Richard Henry Lee; Peter Saide as Edward Rutledge; and Jennifer Hope Wills as AbiGail Adams (Broadway: Phantom of the Opera, Wonderful Town, The Woman in White, Beauty and the Beast).
The cast also includes: ROBERT BUDNICK, Jim DiMunno, CHRISTOPHER WYNNE DUFFY, Gordon Gray, Andrew Hendrick, KEVIN Robert Kelly, Philip Paul Kelly, Leer Leary, RICK MALONE, ADRIANA MILBRATH, WAYNE J. Miller, Jake Mills, Adam Mosebach, MATTHEW RAFANELLI, JAMES D. SCHULTZ, Stephen Valenti and DOUG VANDEWINKEL.
Press Opening is Saturday, September 24th at 8:00pm. 1776 will play the following performance schedule: Thursdays at 8:00pm, Fridays at 8:00pm, Saturdays at 3:00pm and 8:00pm, and Sundays at 2:00. Some Wednesday and Sunday evenings are available. Tickets are $76 on Saturday evenings, $71 all other performances and may be purchased by calling (631) 261-2900, going online at www.EngemanTheater.com, or by visiting the Engeman Theater Box Office at 250 Main Street, Northport. Visa, MasterCard, Discover and American Express accepted.
The John W. Engeman Theater at Northport is Long Island's only year round professional theater company, casting actors from the Broadway talent pool. From curb to curtain, we have made it our business to provide affordable, quality, theater in an elegant one-of-a-kind location with outstanding facilities and extraordinary service. The renovated Theater offers stadium-style seating, state-of-the-art lighting and sound, a full orchestra pit, and a classic wood-paneled piano lounge with full bar.
For a complete show schedule and more information contact the theater directly at 631-261-2900, visit the box office at 250 Main Street, Northport or visit www.EngemanTheater.com.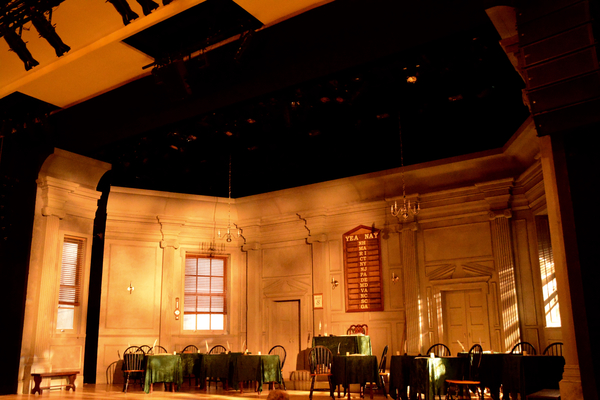 1776 at The John W. Engeman Theater Northport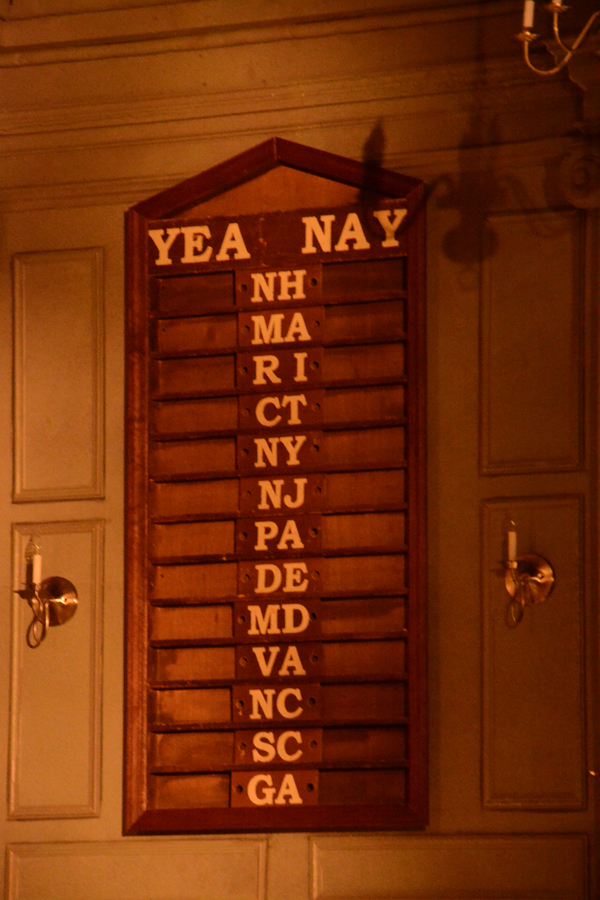 1776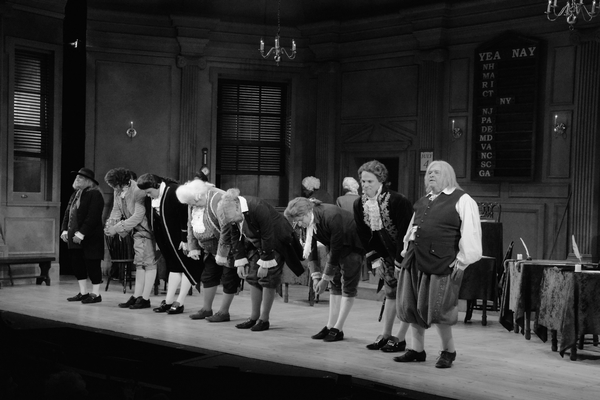 The Cast of 1776

Matt Rafanelli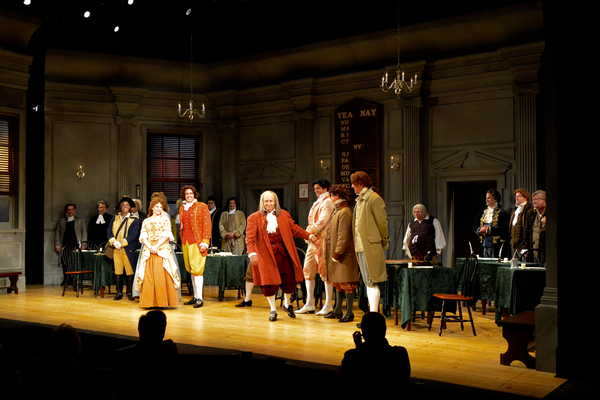 The Cast of 1776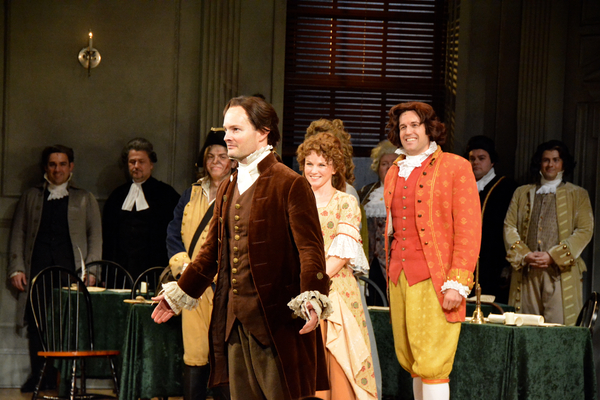 Jamie LaVerdiere

Jennifer Hope Wills, Jamie LaVerdiere, David Studwell and Peter Saide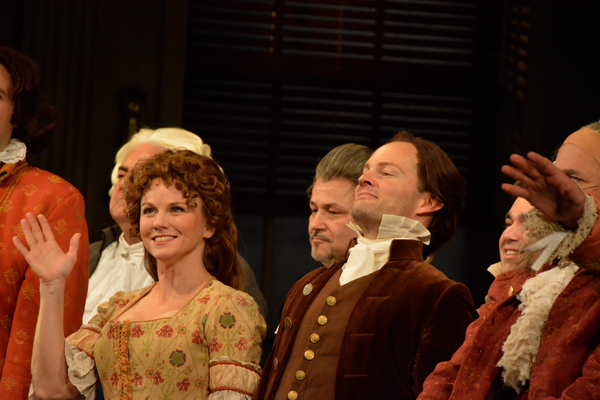 Jennifer Hope Wills and Jamie LaVerdiere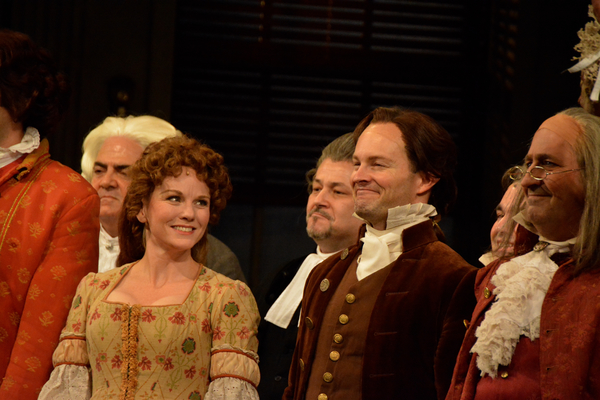 Jennifer Hope Wills, Jamie LaVerdiere and David Studwell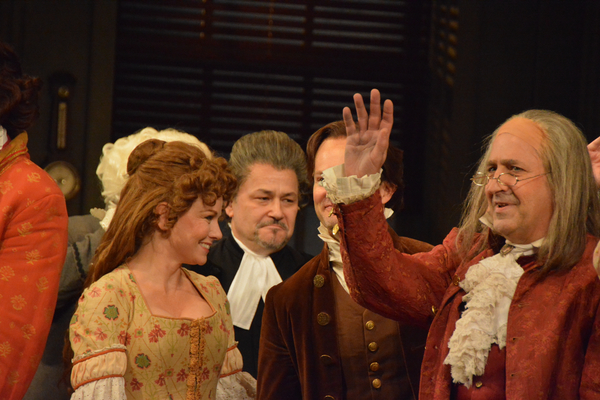 Jennifer Hope Wills and David Studwell

Leer Leary and Andrew Hendrick

Andrew Hendrick and Stephen Valenti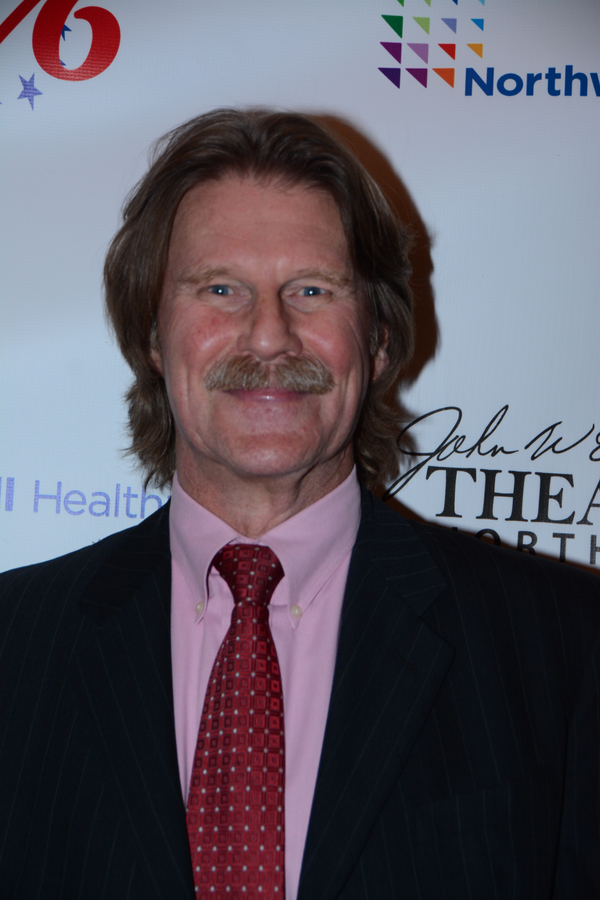 Leer Leary

James Schultz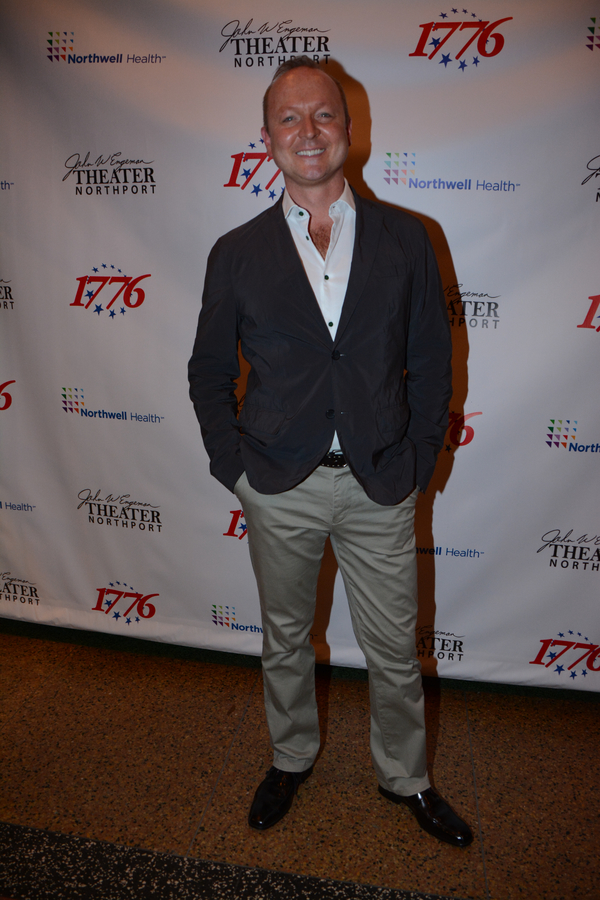 Benjamin Howes

Benjamin Howes and Jamie LaVerdiere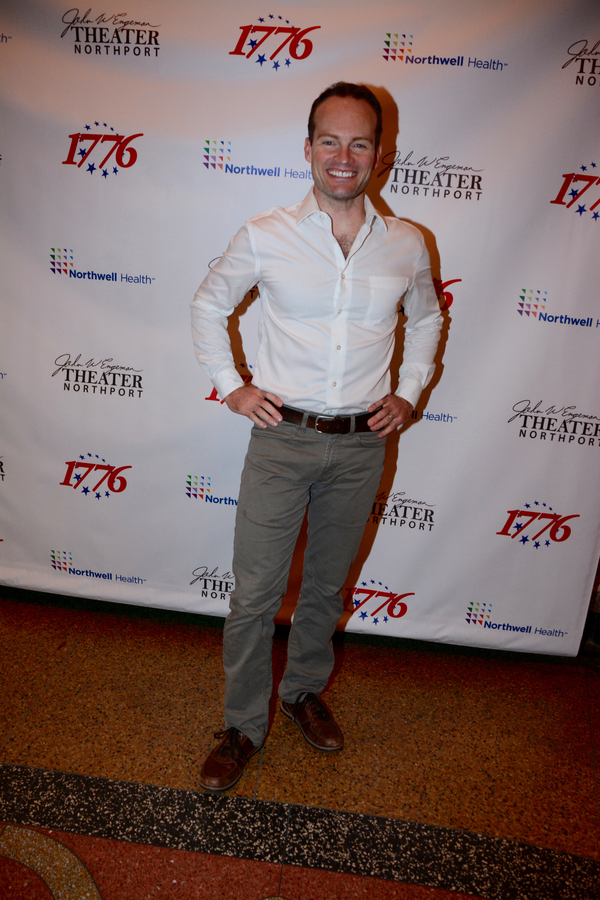 Jamie LaVerdiere

Michael Glavan, Peter Saide, Jamie LaVerdiere, Jon Reinhold and Kevin Kelly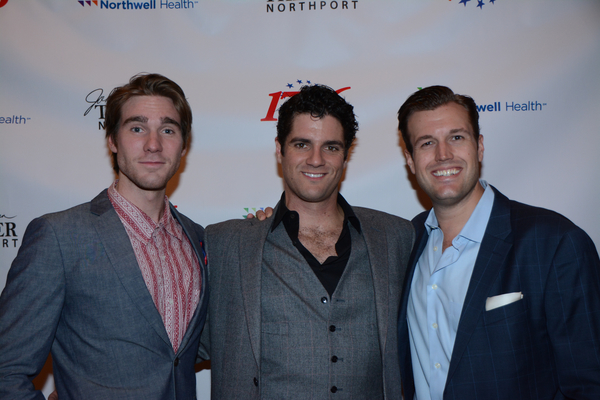 Michael Glavan, Peter Saide and Jon Reinhold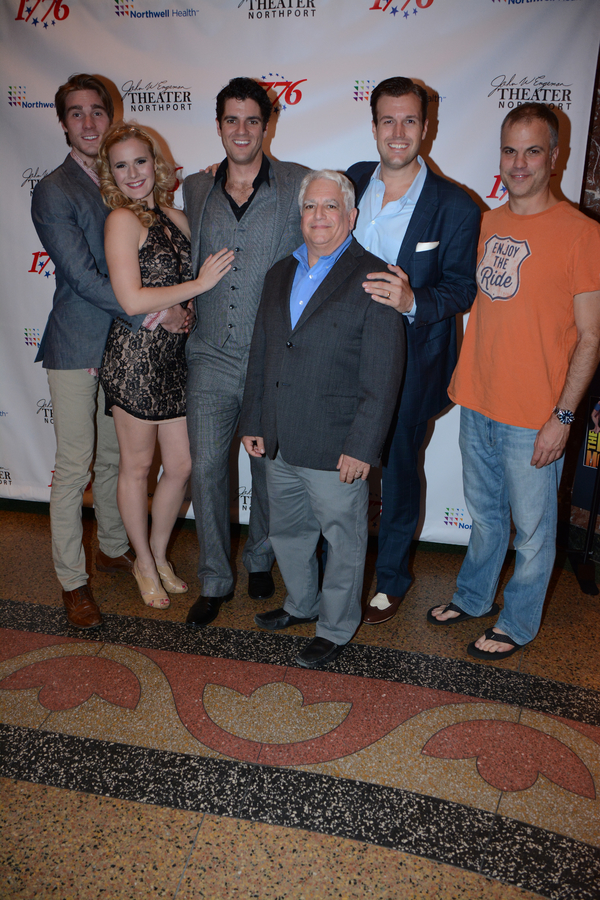 Michael Glavan, Adriana Milbrath Peter Saide, Jon Reinhold, Robert Budnick and Tom Lucca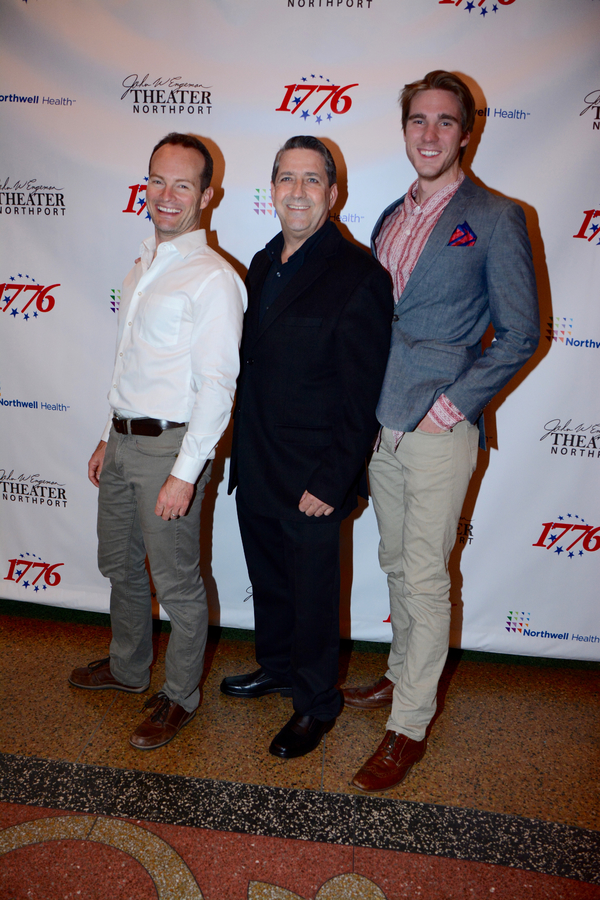 Jamie LaVerdiere, David Studwell and Michael Glavan

Jamie LaVerdiere, David Studwell and Michael Glavan

Robert Budnick

Trey Compton, Igor Goldin (Director) and Eric Alsford (Music Director)

Stephen Valenti, Kevin Kelly, Wayne Miller, Matt Rafanelli and Robert Budnick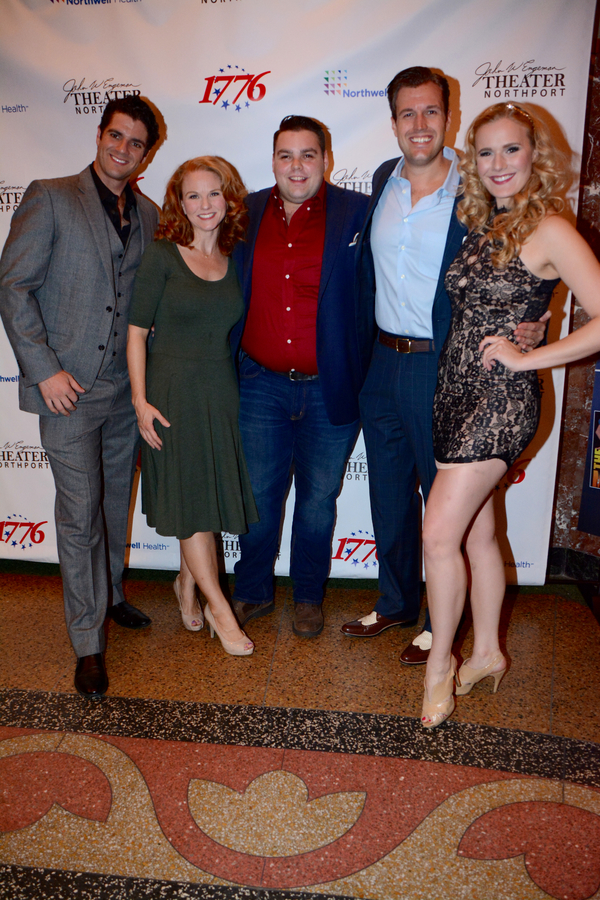 Peter Saide, Jennifer Hope Wills, Andrew Hendrick, Jon Reinhold and Adriana Milbrath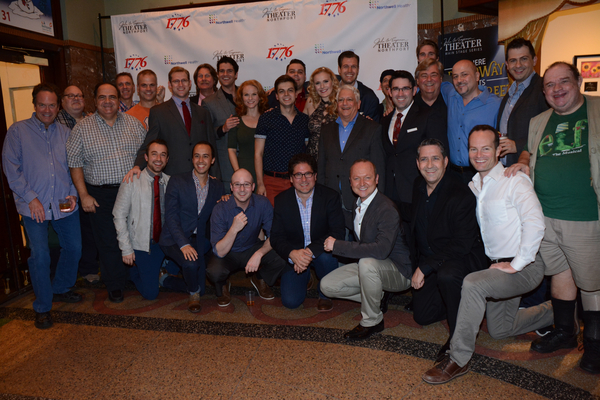 The Cast and Creative Team of 1776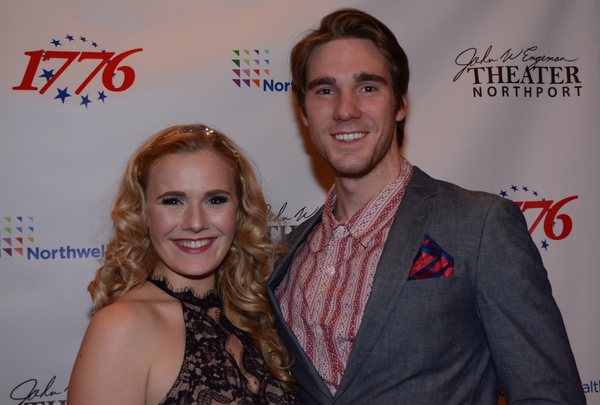 Adriana Milbrath and Michael Glavan

Adriana Milbrath and Michael Glavan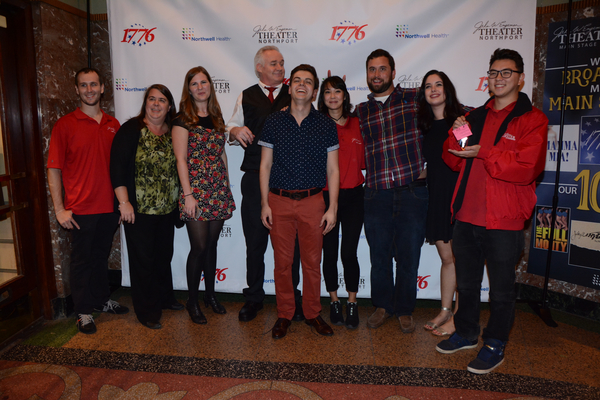 The Staff of The John W. Engeman Theater Northport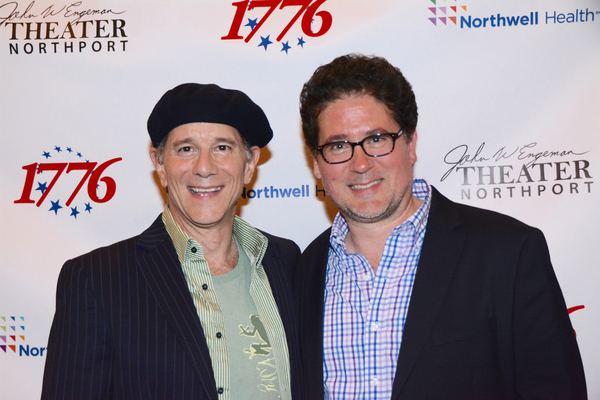 Jim Rodney and Igor Goldin

Andrew Hendrick and Igor Goldin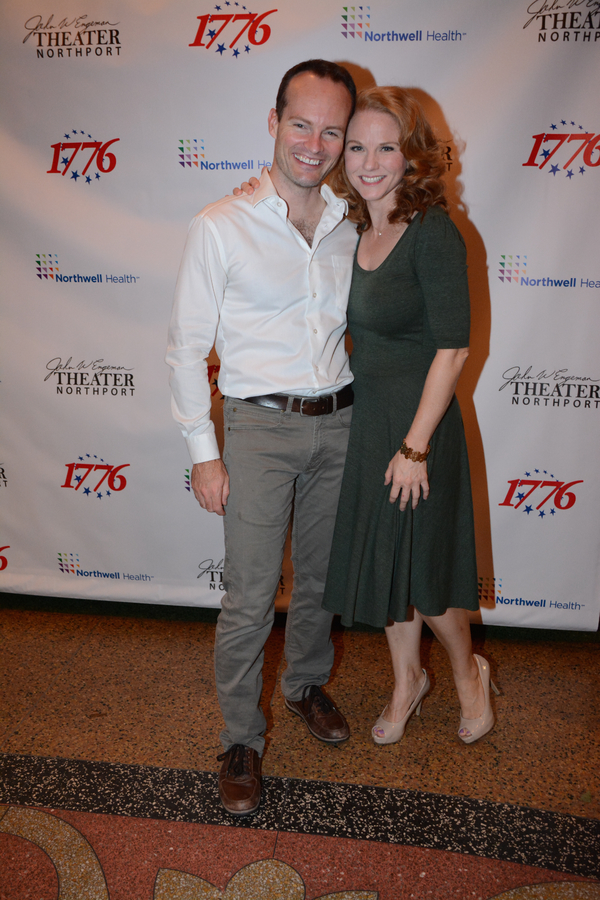 Jamie LaVerdiere and Jennifer Hope Wills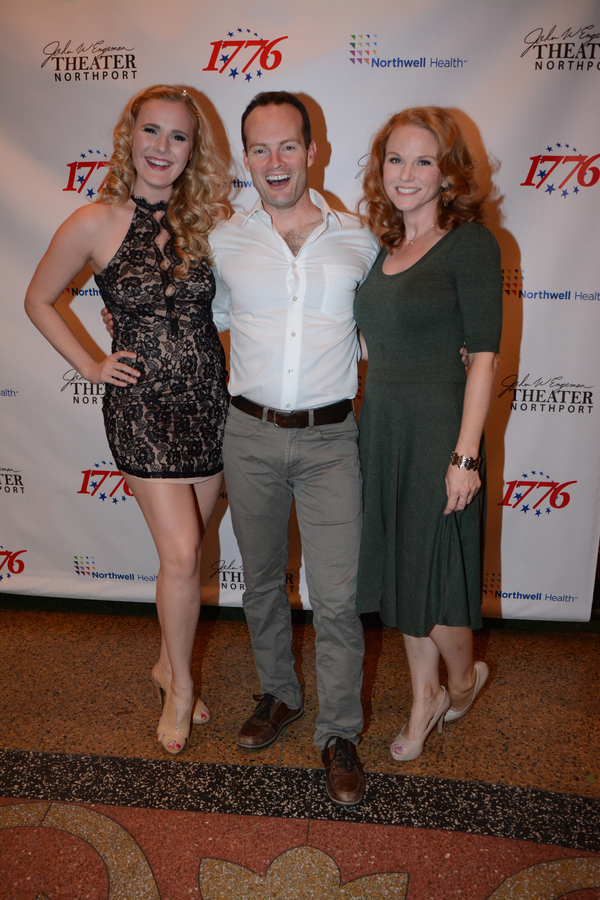 Adriana Milbrath, Jamie LaVerdiere and Jennifer Hope Wills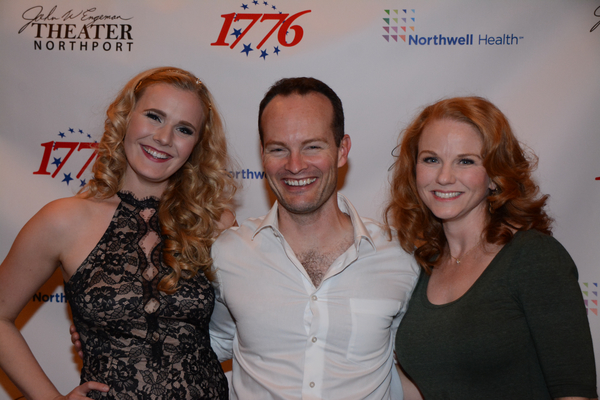 Adriana Milbrath, Jamie LaVerdiere and Jennifer Hope Wills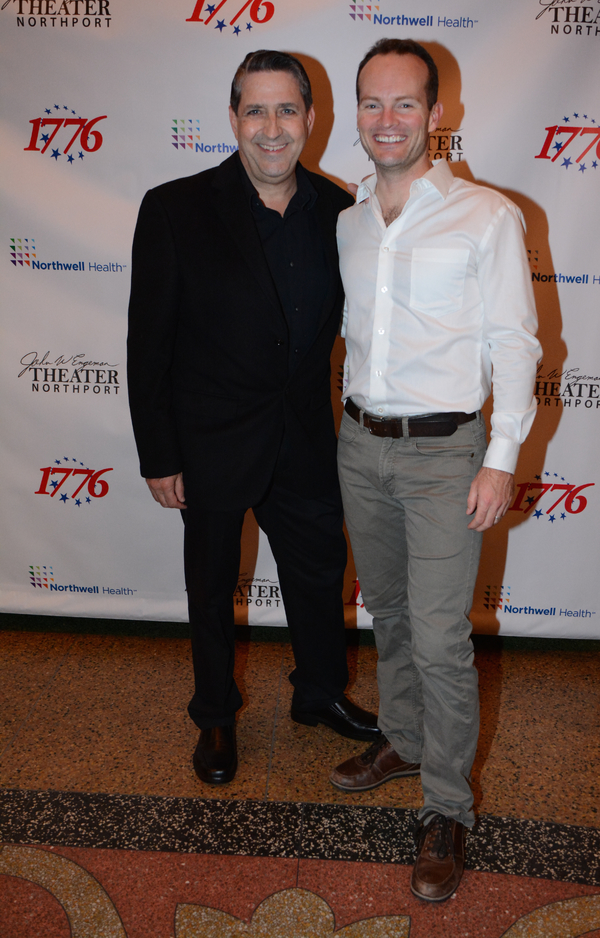 David Studwell and Jamie LaVerdiere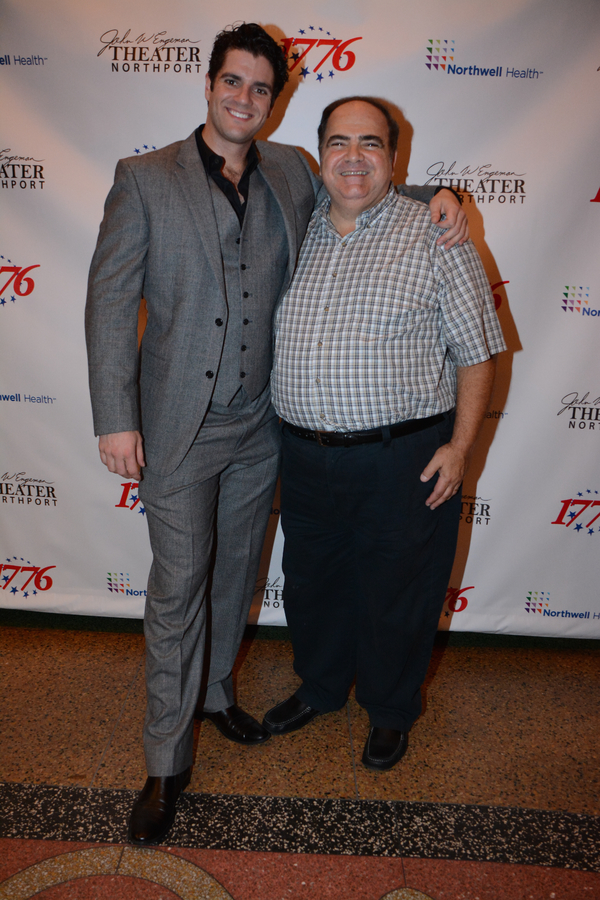 Peter Saide and Stephen Valenti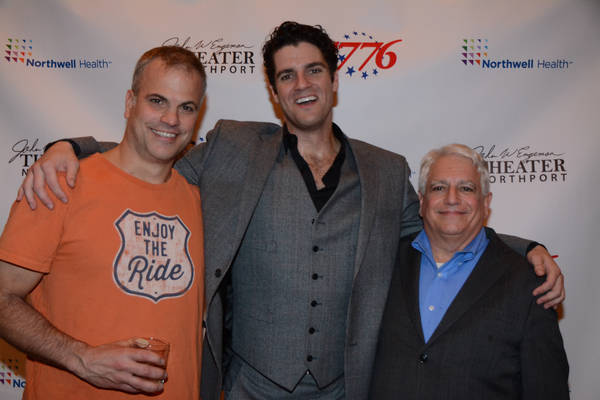 Tom Lucca, Peter Saide and Robert Budnick

Trey Compton, Igor Goldin and Cory Pattak (Lighting Designer)

Jeffrey J. Bateman and Igor Goldin

Th Orchestra-Musical Director and Keyboard-Eric Alsford with Jill Boardman (Strings), Joe Boardman (Brass), Russ Brown (Bass), Bob Dalpiaz (Reeds), Joel Levy (Reeds) and Josh Endlich (Drums)