Photo Coverage: MAMMA MIA! Celebrates Opening Night at The John W. Engeman Theater
The John W. Engeman Theater presents MAMMA MIA! Performances run now through Sunday, September 11, 2016, and BroadwayWorld was on hand for opening night!
Over 60 million people around the world have fallen in love with the characters, the story and the music that make MAMMA MIA! the ultimate feel-good show! This tale full of sun and fun unfolds on a Greek island paradise when, on the eve of her wedding, a daughter's quest to discover the identity of her father brings three men from her mother's past back to the island they last visited 20 years before. Based on the music of Swedish pop group ABBA, this Tony Award-nominated musical includes hits like "Dancing Queen," "Take a Chance on Me," "The Winner Takes It All," and many, many more!
MAMMA MIA! is produced by Richard T. Dolce the Engeman Theater's Producing Artistic Director.
The Director and Choreographer is Antoinette DiPietropolo (Engeman Theater: Memphis, Miracle on 34th Street, The Producers, A Christmas Story, Evita!, The Music Man, South Pacific, Hairspray, I Love You You're Perfect Now Change and Nunsense. Off Broadway: With Glee. Regional: Annie, Jesus Christ Superstar, Chicago, Ragtime. National Tour: How The Grinch Stole Christmas, Associate Director/Choreographer for The Big Apple Circus). The Musical Director is James Olmstead (Engeman Theater: Thoroughly Modern Millie, Memphis, West Side Story, The Producers, A Chorus Line, Evita. Broadway: Radio City's New York Spring Spectacular (Keyboardist), On Your Feet! (Copyist). Off Broadway Music Director: 54 Below/Feinstein's Broadway Swinger, Birdland's BAA 10th Anniversary Concert, Laurie Beechman's Perfectly Complicated. Off Broadway Synth Programmer: Fun Home. Composer: Mambo Italiano, Gary Goldfarb: Master Escapist.).
The Creative Team includes: DT Willis (Scenic Design), Tristan Raines (Costume Design), ADAM HONORE (Lighting Design), ADAM SHUBERT (Sound Design), GAYLE SEAY and SCOTT WOJCIK of Wojcik/Seay Casting (Casting Directors), KRISTIE MOSCHETTA (Props Design), Denise Wilcox (Production Stage Manager), andMegan E. Coutts (Assistant Stage Manager).
The cast of MAMMA MIA! features Michelle Dawson as Donna Sheridan (Broadway:Mamma Mia!, Spider-Man: Turn Off The Dark, Ragtime, Showboat, & Cyrano); JACOB DICKEY as Sky (Regional: The Mystery of Edwin Drood (Theatre Raleigh), Mamma Mia!(Royal Caribbean), Next to Normal (Charleston Stage); Sean Hayden as Sam Carmichael (Broadway national tours: Lincoln Center's The Light in the Piazza and Mamma Mia! Off Broadway: Confidentially, Cole);Heather Patterson King as Tanya (Regional and NY: Oliver, Fiddler on the Roof, The Wizard of Oz); Robin Lounsbury as Rosie (Regional: Fulton Theatre, Barrington Stage, Paper Mill Playhouse, North Shore Music Theatre); Hannah Slabaugh as Sophie Sheridan (National Tour: Annie; NYC: Babes in Arms (Musicals Tonight); Jeff Williams as Bill Austin (Broadway/National Tour: The Music Man, Chitty Chitty Bang Bang, The Pirate Queen, A Christmas Carol, The Will RogersFollies, Me and My Girl); Frank Vlastnik as Harry Bright (Engeman Theater: The Sunshine Boys; Broadway: A Year with Frog and Toad, Sweet Smell of Success, Big. Off-Broadway: Sondheim's Saturday Night).
The cast also includes: LYDIA Ruth Dawson, Joey Dippel, Jay Gamboa, Christopher Hlinka,Stephanie Israelson, Yurina Kutsukake, DARIUS Jordan Lee, Suzanne Mason, Edward Miskie, ANJULI REGNIER, Avery Royal and JENNIFER SEIFTER.
Tickets are $76 on Saturday evenings, $71 all other performances and may be purchased by calling (631) 261-2900, going online at www.EngemanTheater.com, or by visiting the Engeman Theater Box Office at 250 Main Street, Northport.
Photo Credit: Genevieve Rafter Keddy

Mamma Mia! at the John W. Engeman Theater Northport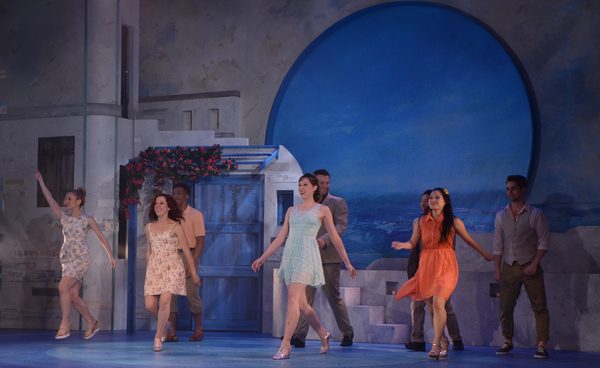 The Cast of Mamma Mia!

Jacob Dickey

Frank Vlastnik and Heather Patterson King

Robin Lounsbury and Jeff Williams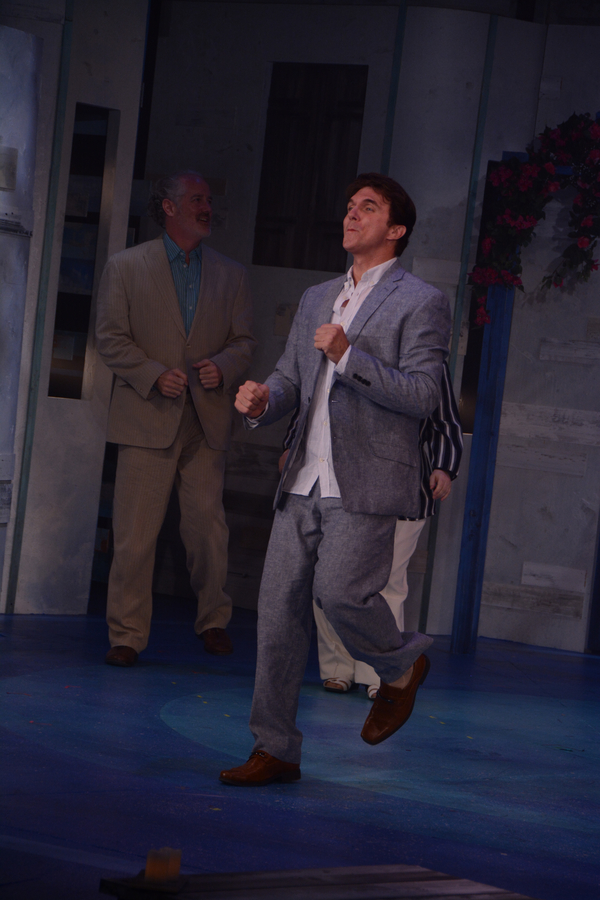 Sean Hayden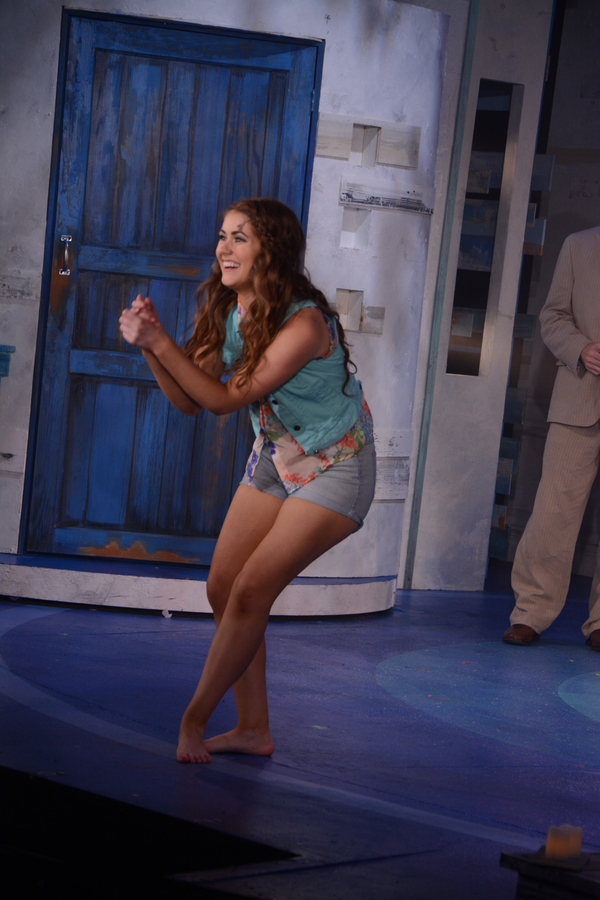 Hannah Slabaugh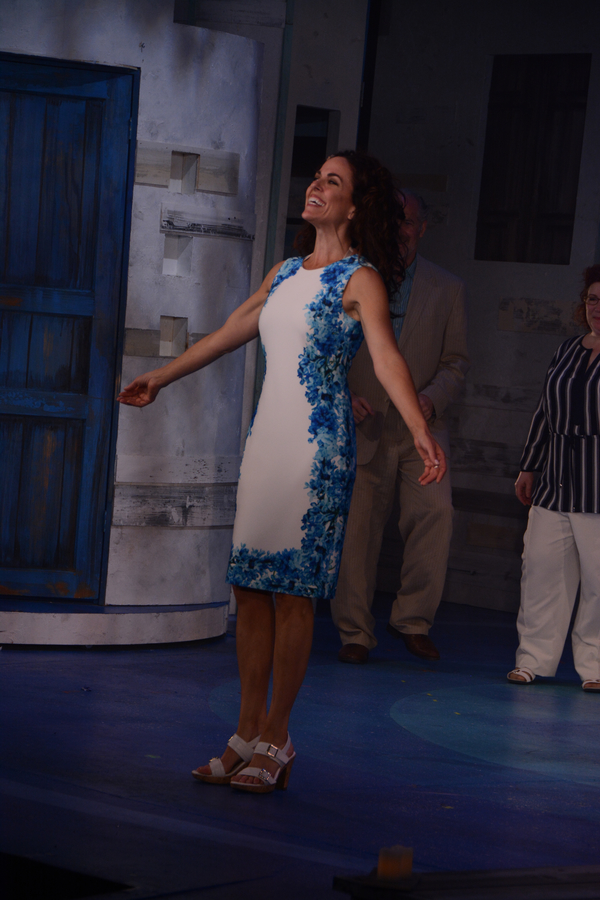 Michelle Dawson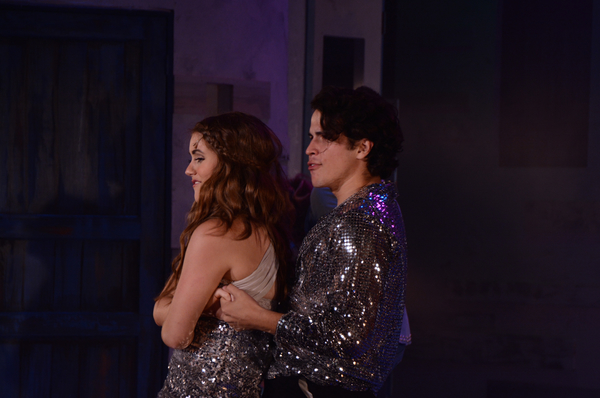 Hannah Slabaugh and Jacob Dickey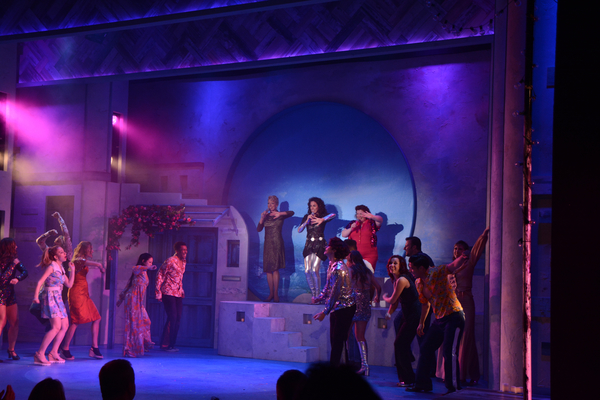 Heather Patterson King, Michelle Dawson, Robin Lounsbury and the cast of Mamma Mia!

Heather Patterson King, Michelle Dawson and Robin Lounsbury

Heather Patterson King, Frank Vlastnik, Michelle Dawson and Sean Hayden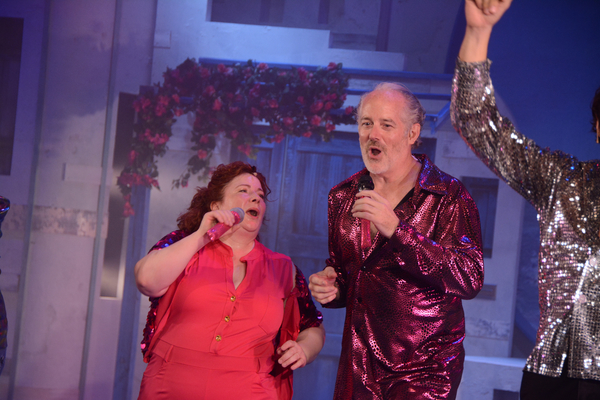 Robin Lounsbury and Jeff Williams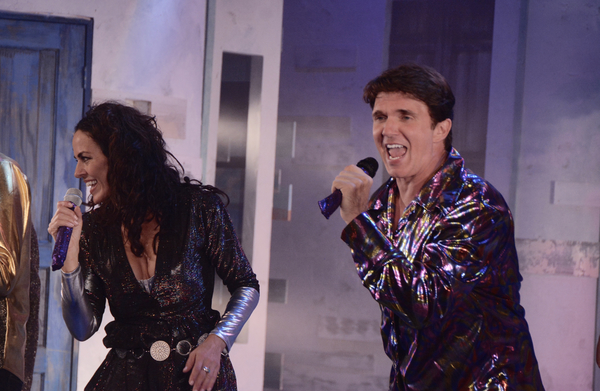 Michelle Dawson and Sean Hayden

Musical Director James Olmstead with the orchestra-Alexander Roving (Conductor/Keyboard), Anthony Brindisi (Keyboard 2), Douglas Baldwin (Guitar), Russ Brown (Bass) and Josh Endlich (Drums)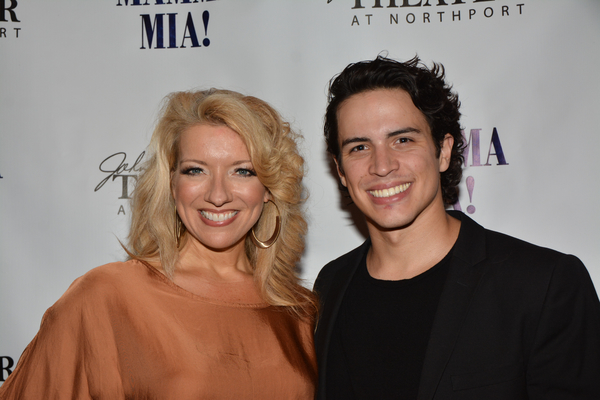 Heather Patterson King and Jacob Dickey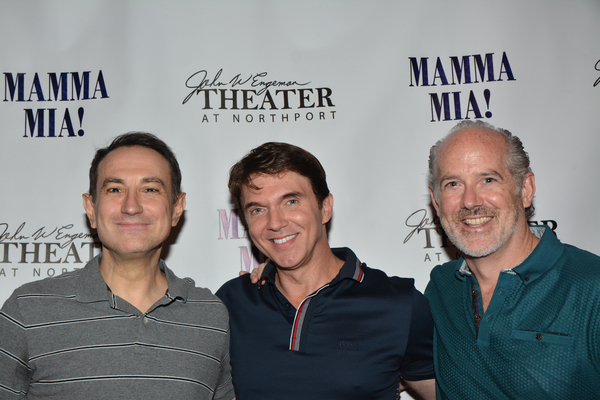 Frank Vlastnik, Sean Hayden and Jeff Williams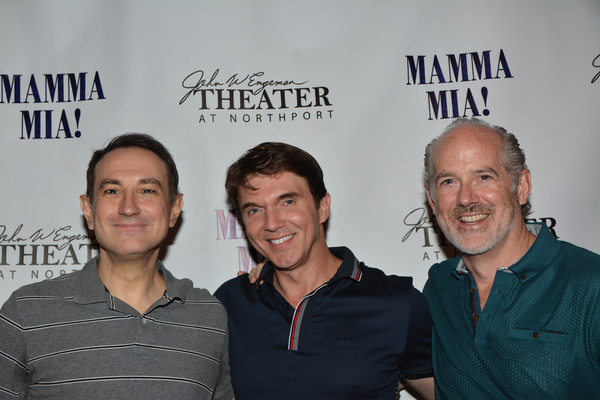 Frank Vlastnik, Sean Hayden and Jeff Williams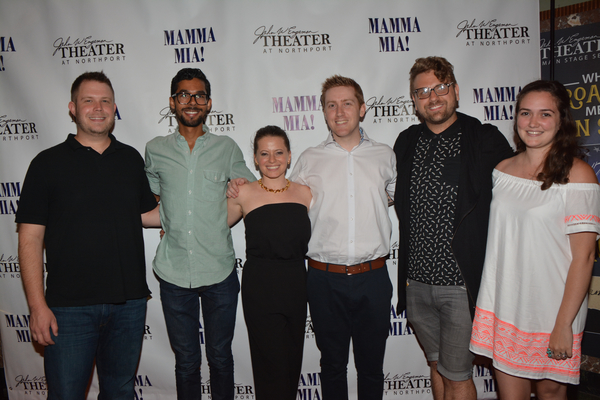 Adam Shubert (Sound Design), Adam Honore (Lighting Design), Antoinette DiPietropolo (Director/Choreographer), DT Willis (Scenic Design), Tristan Raines (Costume Design) and Kristie Moschetta (Props Design)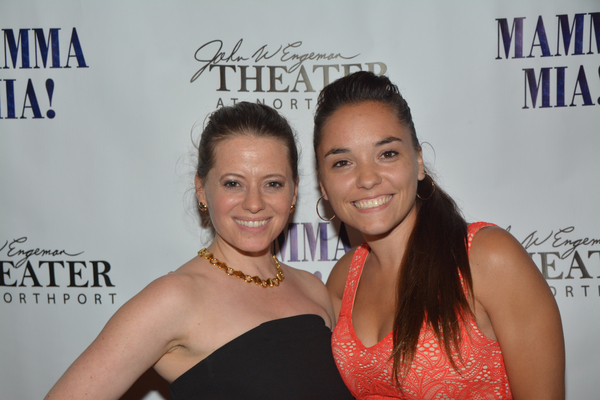 Antoinette DiPietropolo and Kelli Gautreau (Assistant Director/Choreographer)

Courtney Fekete and Edward Miskie

Robin Lounsbury and Edward Miskie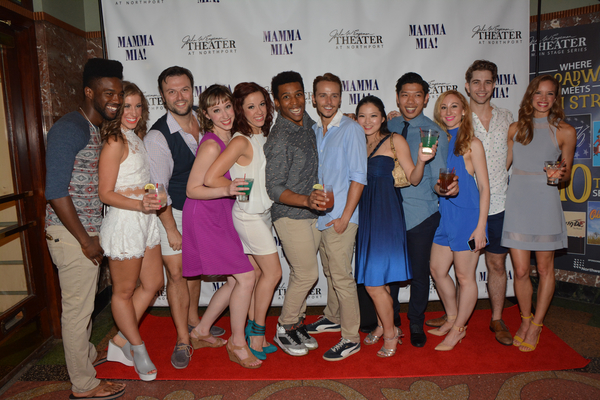 Darius Jordan Lee, Jennifer Seifter, Edward Miskie, Courtney Fekete, Anjuli Regnier, Avery Royal, Christopher Hlinka, Yurina Kutsukake, Jay Gamboa, Stephanie Israelson, Joey Dippel and Lydia Ruth Dawson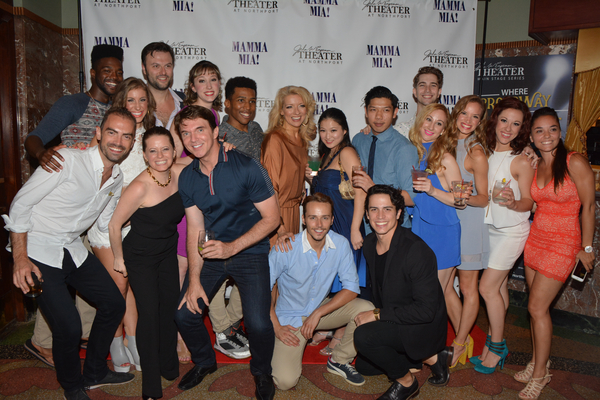 James Olmstead, Antoinette DiPietropolo, Kelli Gautreau with members of the cast-Darius Jordan Lee, Jennifer Seifter, Edward Miskie, Sean Hayden, Courtney Fekete, Avery Royal, Christopher Hlinka, Yurina Kutsukake, Jay Gamboa, Joey Dippel, Stephanie Israelson, Lydia Ruth Dawson and Anjuli Regnier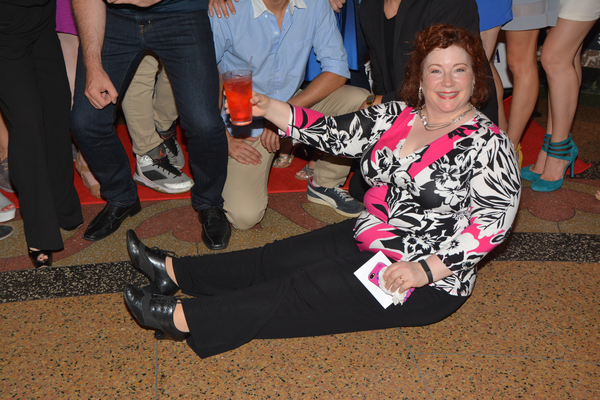 Robin Lounsbury

Hannah Slabaugh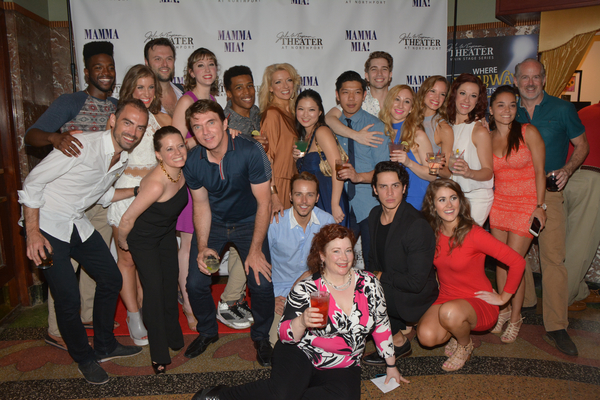 James Olmstead, Antoinette DiPietropolo, Kelli Gautreau with members of the cast-Darius Jordan Lee, Jennifer Seifter, Edward Miskie, Sean Hayden, Courtney Fekete, Avery Royal, Christopher Hlinka, Robin Lounsbury, Jacob Dickey, Hannah Slabaugh, Yurina Kutsukake, Jay Gamboa, Joey Dippel, Stephanie Israelson, Lydia Ruth Dawson, Anjuli Regnier and Jeff Williams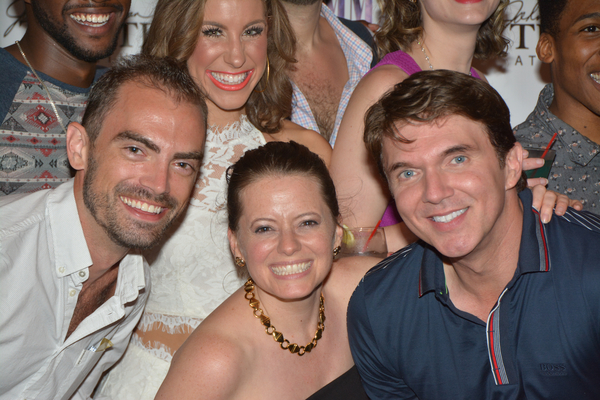 James Olmstead, Antoinette DiPietropolo and Sean Hayden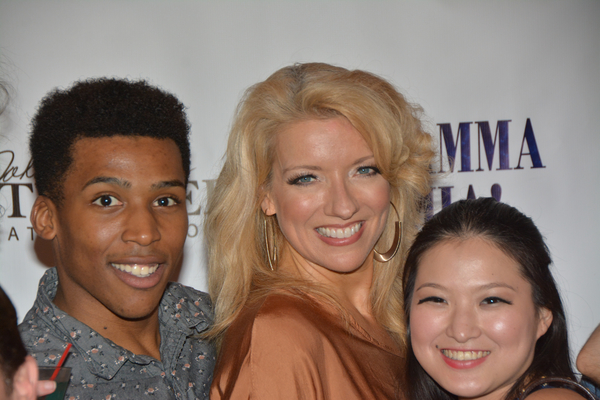 Avery Royal, Heather Patterson King and Yurina Kutsukake

Jacob Dickey and Hannah Slabaugh

Jacob Dickey and Hannah Slabaugh

Robin Lounsbury and Jeff Williams

Robin Lounsbury and Jeff Williams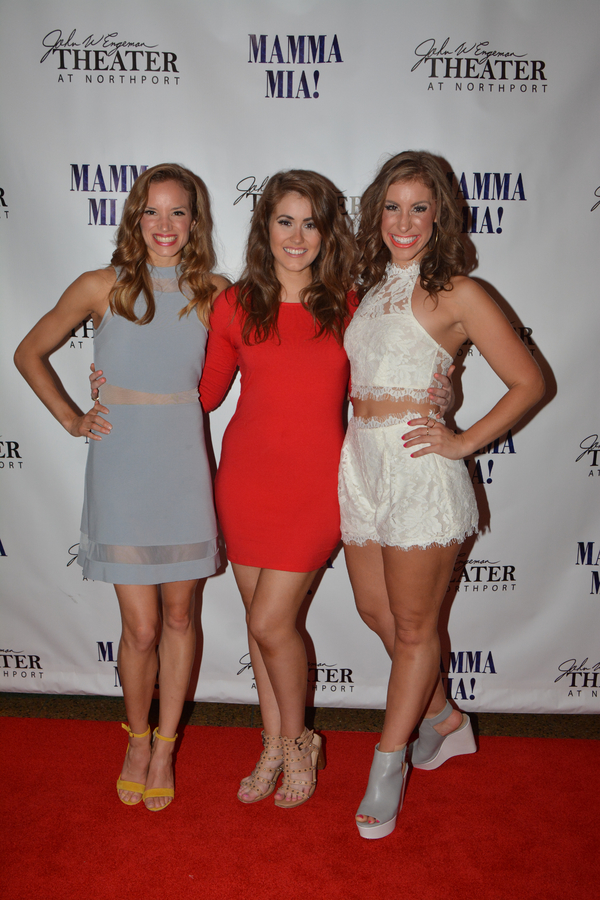 Lydia Ruth Dawson, Hannah Slabaugh and Jennifer Seifter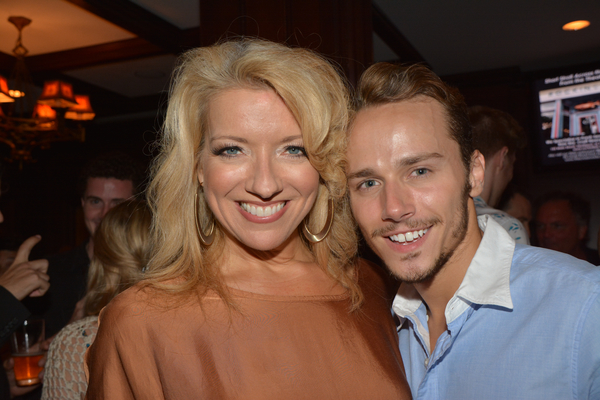 Heather Patterson King and Christopher Hlinka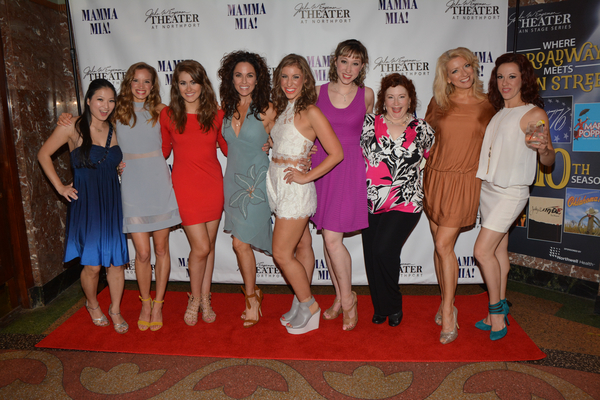 Yurina Kutsukake, Lydia Ruth Dawson, Hannah Slabaugh, Michelle Dawson, Jennifer Seifter, Courtney Fekete, Robin Lounsbury, Heather Patterson King and Anjuli Regnier

Heather Patterson King, Michelle Dawson and Robin Lounsbury

Heather Patterson King, Michelle Dawson and Robin Lounsbury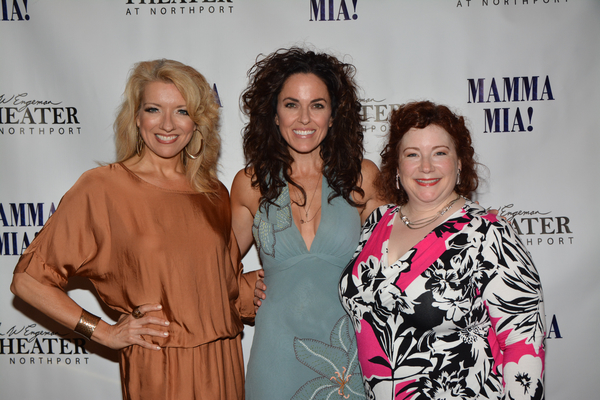 Heather Patterson King, Michelle Dawson and Robin Lounsbury

Michelle Dawson and Hannah Slabaugh

Michelle Dawson and Hannah Slabaugh

Jennifer Seifter, Courtney Fekete, Anjuli Regnier, Michelle Dawson, Heather Patterson King, Lydia Ruth Dawson, Stephanie Israelson, Hannah Slabaugh and Robin Lounsbury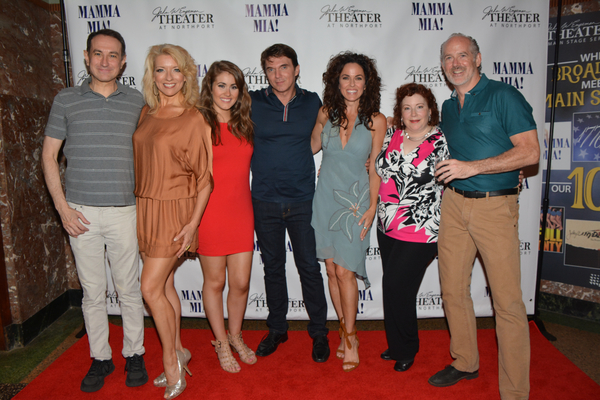 Frank Vlastnik, Heather Patterson King, Hannah Slabaugh, Sean Hayden, Michelle Dawson, Robin Lounsbury and Jeff Williams

Frank Vlastnik, Heather Patterson King, Hannah Slabaugh, Sean Hayden, Michelle Dawson, Robin Lounsbury and Jeff Williams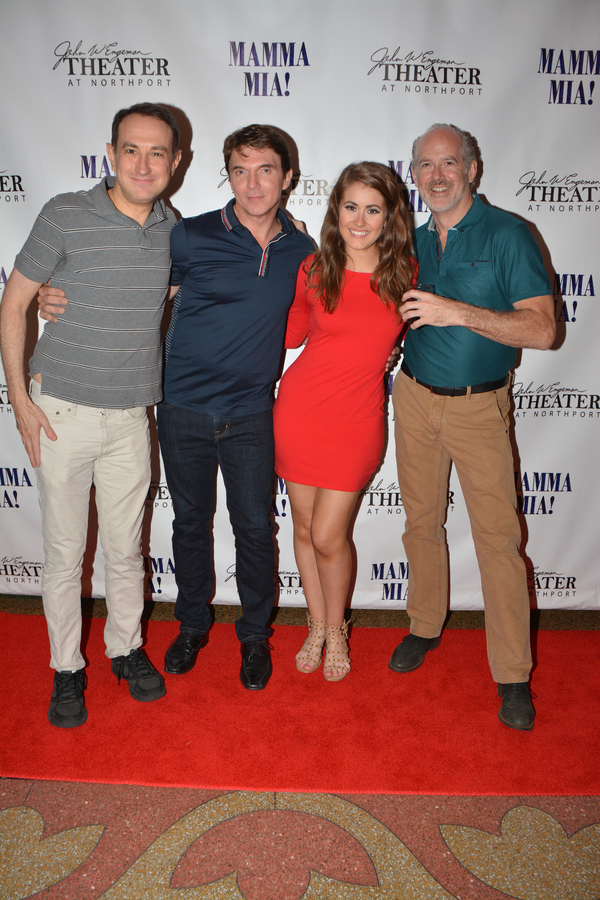 Frank Vlastnik, Sean Hayden, Hannah Slabaugh and Jeff Williams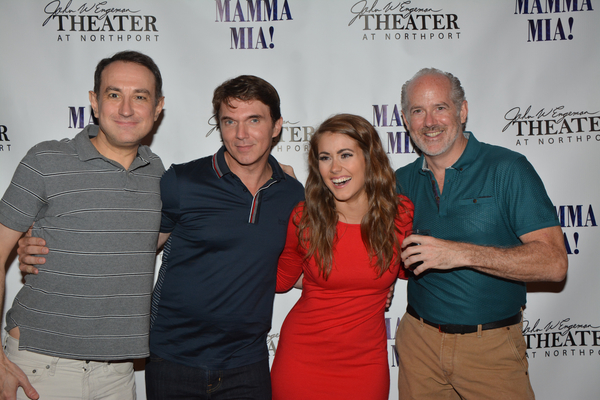 Frank Vlastnik, Sean Hayden, Hannah Slabaugh and Jeff Williams
| | |
| --- | --- |
| Vote Now for the 2022 BroadwayWorld Long Island Awards | |
| voting ends in | |