BWW Feature: Local Theatre Academy Meets 'Once on This Island' on Broadway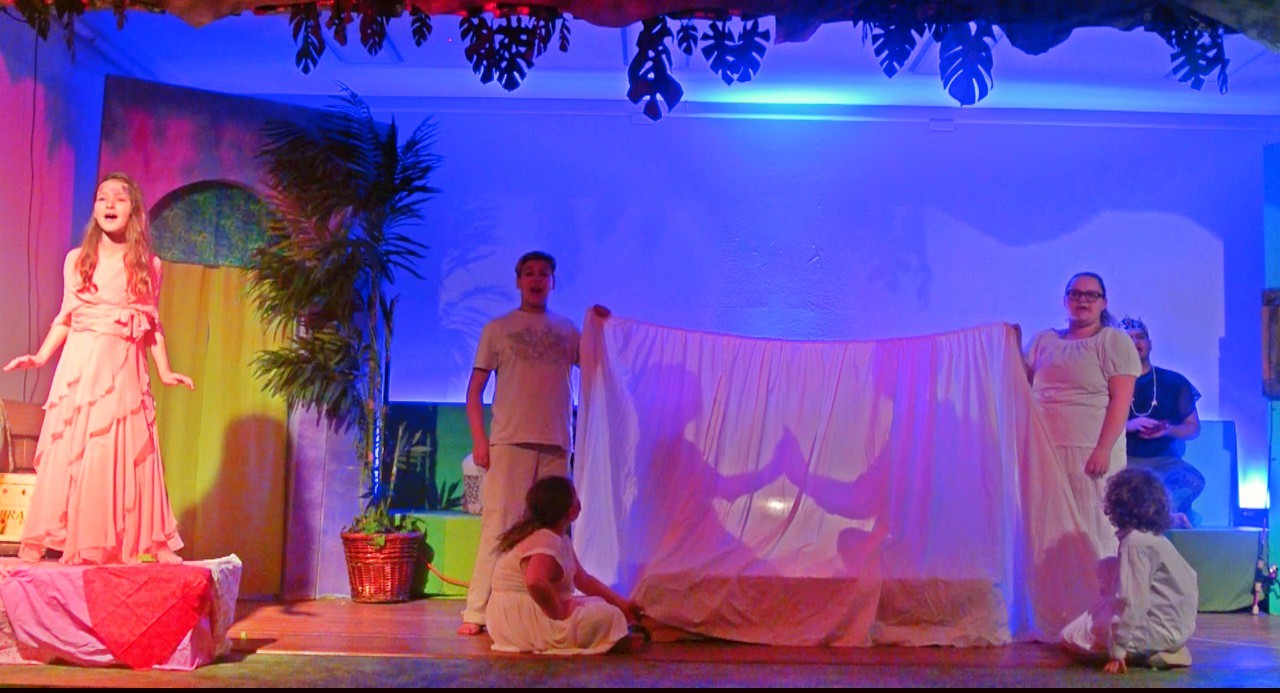 A young group of actors from Long Island had the experience of a lifetime as they journeyed to New York City in November to see a performance of the Broadway revival "Once on This Island," currently playing at Circle in the Square. Since September, the children and their production team at StageLight Academy, based in Lindenhurst, NY, have been working on their own production of "Once on This Island Jr." Following the Broadway performance, they met with producers and actors and revelled in the excitement and inspiration of seeing the show they would soon stage back home.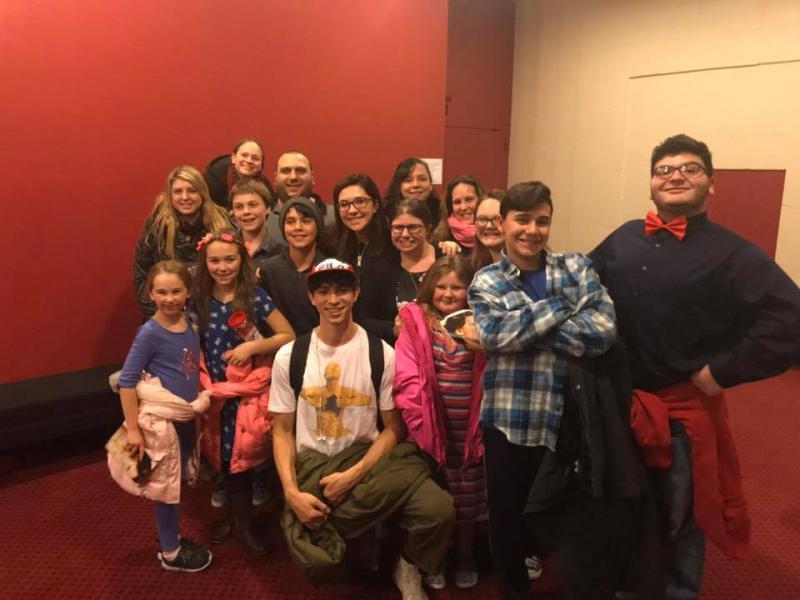 "It was so much fun and such a valuable experience that I never expected to happen," said Aly Kantor, director of "Once on This Island Jr."
"It's such a rare thing that you're doing a show that's just opening on Broadway - and it's one of my personal favorite shows - so being able to be in that theater and see things and get inspiration and watching the kids get inspiration and sitting on that train ride home and having them ask me all these questions all excited about the subject matter was really cool."
Despite their ages, the young cast expressed how the show resonated with them with its themes of love, celebration, family and even death.
"It has some upbeat parts and sad parts at the same time," said Makayla Desroches, who plays Ti Moune in the production.
Nicholas Fariello, who plays Papa Ge, noted that even though the show ends on a tragic note it leaves the audience with hope.
"It's symbolism that love is stronger than death," he said.
Many of these actors have worked together in the past and said they have become like a family at StageLight Academy.
"This is like my life. I find this so fun and so enjoyable - being surrounded by the people I love and doing stuff like this to entertain you people and entertain my family and friends is just always a joy for me," said Chris Connor, who plays Agwe.
Christopher Rosselli, artistic director of StageLight Academy and StageLight Entertainment, said the group is one of few children's theatre outlets that stages fully custom productions with sets designed specifically for the show - rather than staging a show based around a main stage production at a theater - with a full weekend of performances.
"We do not like to think of our program as simply 'putting on a show,' but an experience that encompasses every element of live musical theater," said Mr. Rosselli. "We strive to enrich the mind of each child and develop their talents, encouraging children to achieve their dreams while performing on our stage."
"Once on This Island Jr." plays at StageLight Academy - located at Grace United Methodist Church (515 South Wellwood Avenue, Lindenhurst, NY) Friday November 17 at 8 p.m., Saturday November 18 at 3 p.m., and Sunday November 19 at 3 p.m.
Registration for the 2018 school year is currently open at StageLight Academy. The productions are broken up into four age groups with "Storybook Theater" for ages 4 to 6, StageLight Kids for ages 6 to 10, StageLight Juniors for ages 10 to 14 and StageLight Teens for ages 14 to 18.
For more information about classes and upcoming productions please visit stagelightacademy.com