Photo Flash: Ben Babylon Band and More at Elton Expo 2013 in Vegas
Elton John fans from around the world descended on Las Vegas, Nevada, October 4-6, for Elton Expo 2013 at Tuscany Suites & Casino. The gathering included a Q&A with members of the Elton John Band and appearances by other special guests, including record producer Matt Still ("The Captain & the Kid," "Peachtree Road"), author Keith Hayward ("Tin Pan Alley: The Rise of Elton John"), the acclaimed Elton John tribute band "Elton Rohn" and the Ben Babylon Band. Scroll down for photos!
Babylon, the son of Elton's late keyboard player
Guy Babylon
, has been working on an album with help from members of the
Elton John
Band, and recently released a single from it, titled "Burning Man" (iTunes). Two members of the EJ Band, guitarist
Davey Johnstone
and percussionist
John Mahon
, sat in with Babylon. Elton Expo 2013 was produced by East End Lights, an
Elton John
fan magazine.
The three-day fan fest featured musical performances and panel discussions by artists who have worked with Elton John, including members of his band, and a silent auction to benefit the Elton John AIDS Foundation. Fans also had an opportunity to sell and purchase Elton John collectibles.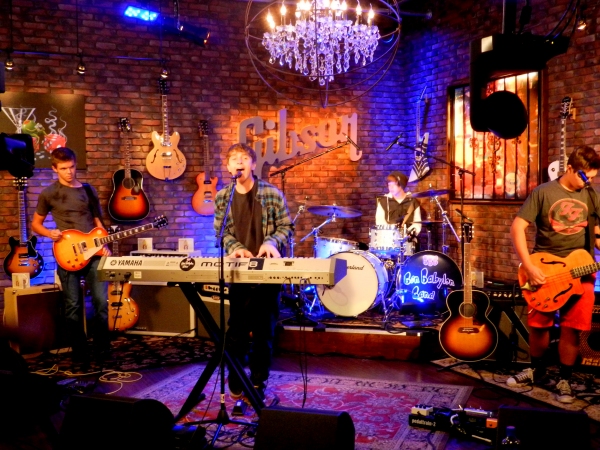 The Ben Babylon Band performs in the Gibson Showroom Studio on FOX5's "MORE Access."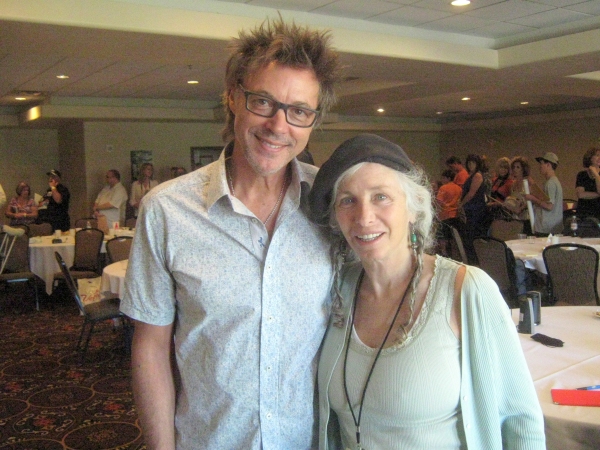 John Mahon of the Elton John Band with Pepper Jay, producer of Actors Entertainment.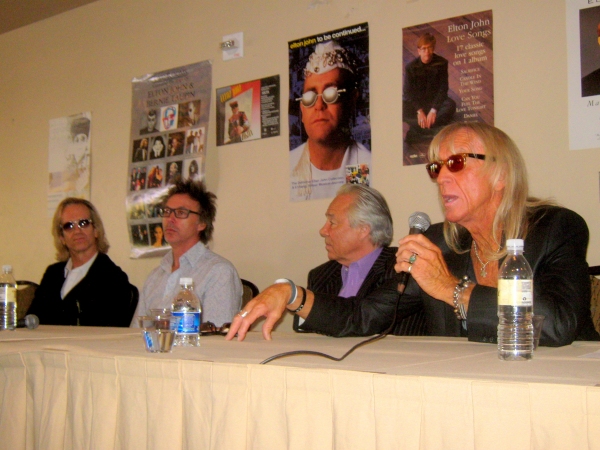 The Elton John Band answers questions from fans at Elton Expo 2013. L-R: Kim Bullard, John Mahon, Nigel Olsson and Davey Johnstone. Not pictured: Matt Bissonette.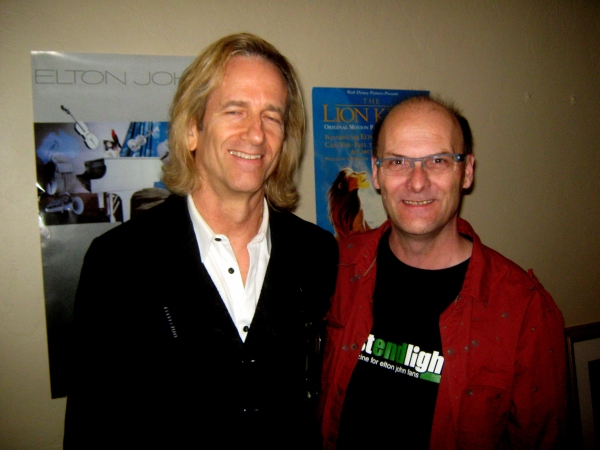 Kim Bullard, keyboardist with the Elton John Band, and Kevin Bell, editor of East End Lights Magazine.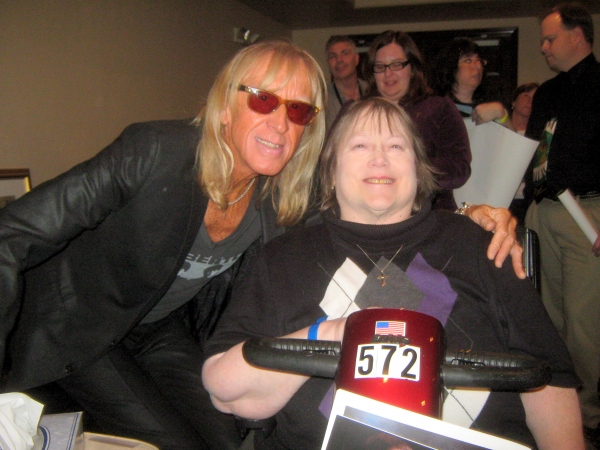 Elton John fan Jan Kemp of Chicago meets Davey Johnstone of the Elton John Band.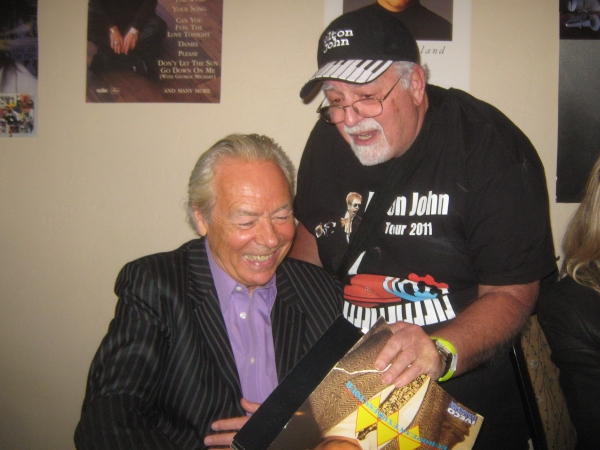 Richard Georgeou of Hudson, New Hampshire, gets an autograph from drummer Nigel Olsson.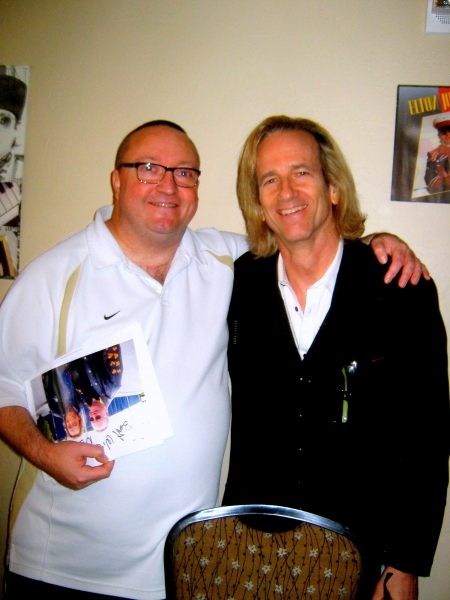 Elton John's keyboardist, Kim Bullard (right) with fan Andy Thorpe of London, England.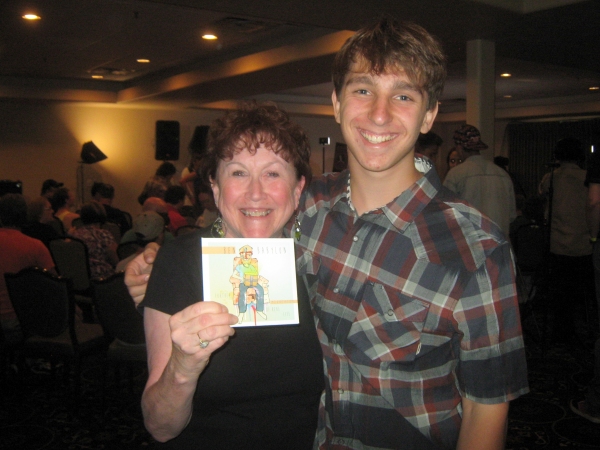 Singer/songwriter Ben Babylon with conference attendee Gloria Noble of Tucson, Arizona.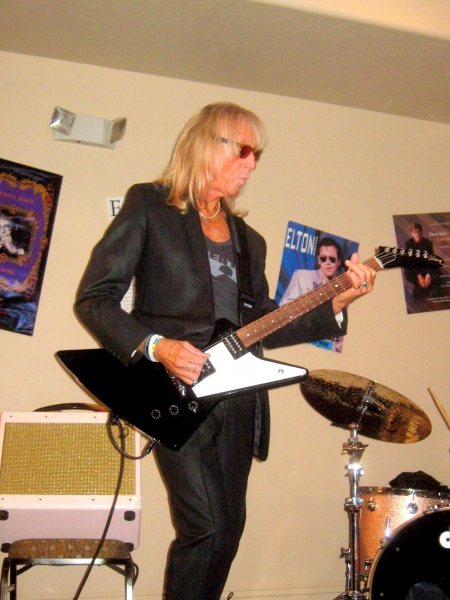 Elton John's lead guitarist, Davey Johnstone, performs at Elton Expo.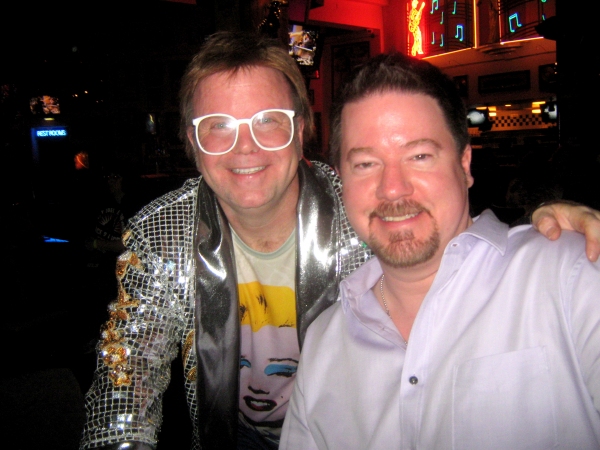 Ron Camilleri (aka "Elton Rohn") with record producer Matt Still, who produced Elton John's "The Captain and the Kid" and "Peachtree Road."