BWW Review: ON SHOULDERS NOW at Just Off Broadway Theatre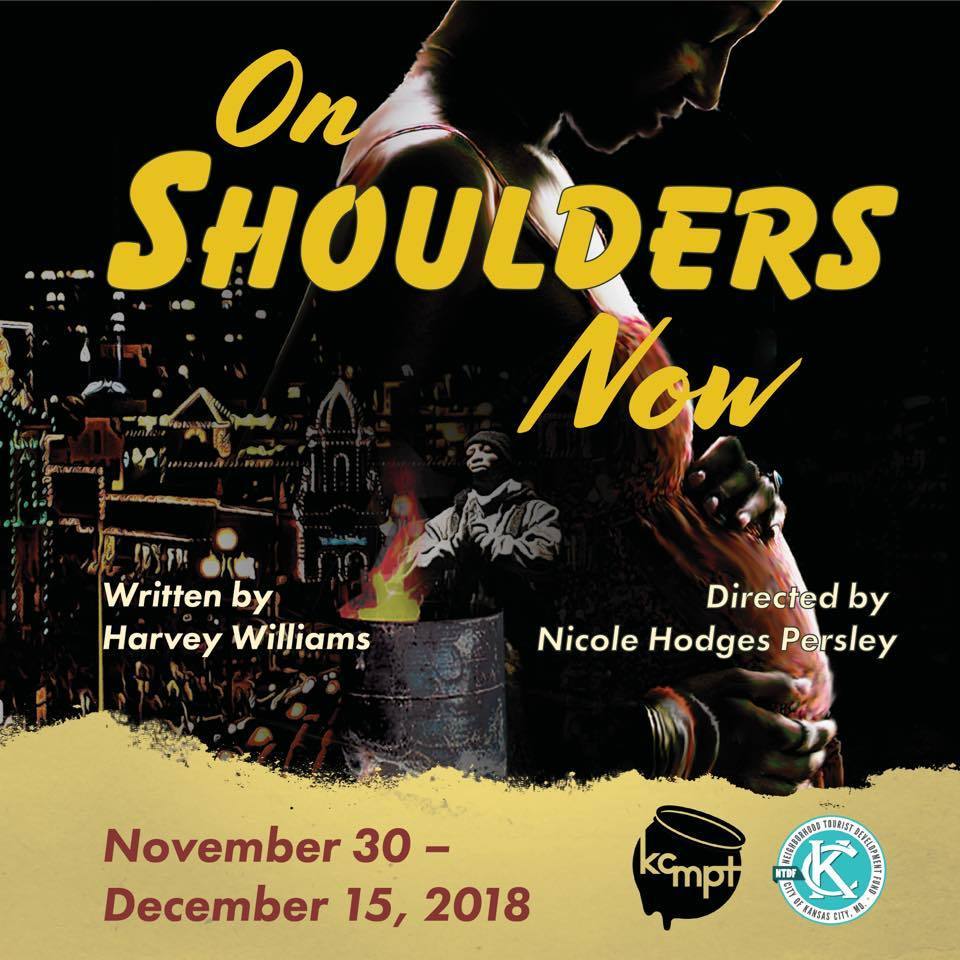 On Shoulders Now, written by Harvey Williams, presented by Kansas City Melting Pot Theatre, and directed by Nicole Hodges Persley now showing at the Just off Broadway Theatre.
Williams modern day Christmas Story, taking place in Kansas City, provides a fresh perspective on life, sacrifice, friendship, and the compassion of strangers. This current production in Kansas City is full of powerful performances and sentimental moments. If you're looking for something to rekindle your holiday spirit discover this gem of a play, while it's here.
It's Christmas Eve in Kansas City, and street survivors Vernon and Eddie are in a holiday mood when they encounter desperate couple, Levon and Noi. Noi, a Jamaican immigrant, is pregnant and expecting soon. The couple, like Vernon & Eddie, have been evicted and now are homeless. Vernon decides to help provide shelter by taking them to his friend Lacy's house.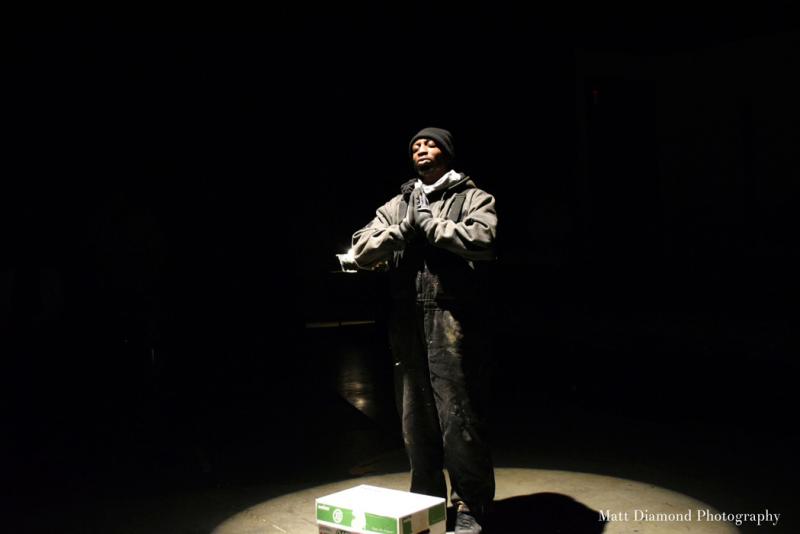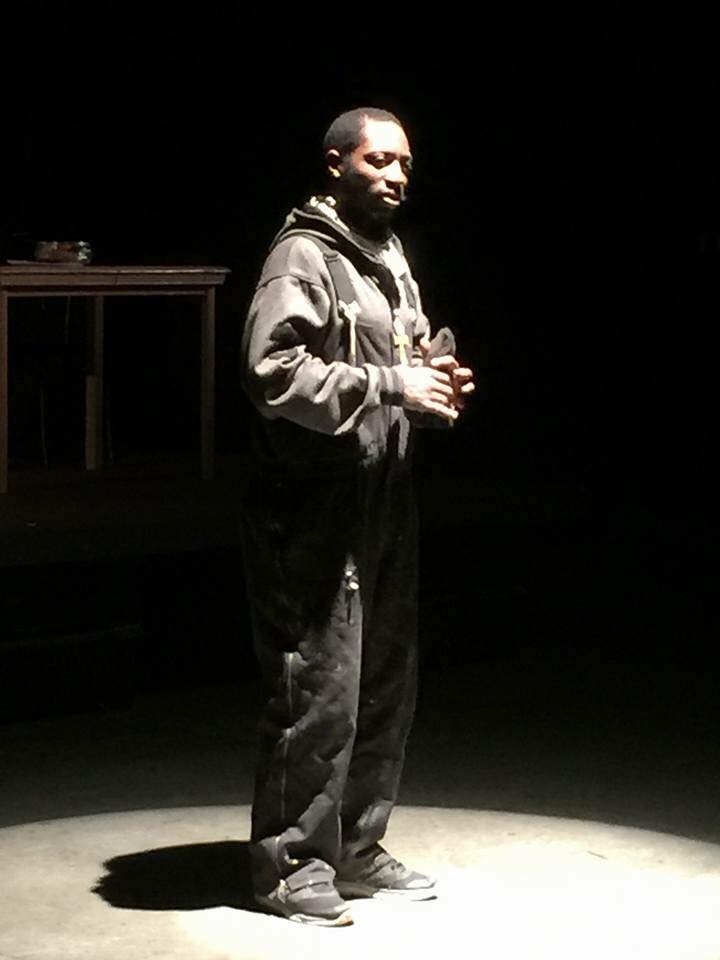 Lacy lives with two other women and they are attempting to turn their lives around after having been caught up in the street life. Lacy who is going through a messy divorce is torn about helping the couple in fear that it could be detrimental to regaining custody of her son. With Noi about to give birth, chaos erupts in the house prompting Noi to strike out on her own. The search is on to find her and save her and the baby, before it's too late.
The cast is lead by Desmond Jones, as Vernon, who is powerfully provocative in the role. Jones handles the script so effortlessly it seems like he's creating the dialog in the moment. Jones captures the redemptive nature of the role as the character seeks to pay it forward by helping the stranded couple. Combine the talents of Theodore Hughes, as Eddie, and the duo makes it look like they've lived the roles. Hughes edgy gruffness gives way reluctantly to softer moments as he peals back the character's tough outer layer to reveal a cautiously warm heart beneath.
The female trio comprised of Elizabeth A. Hillman (Lacy), Jabrelle Herbin (Shanel), and Regina Sanchez (Carmen) handle the spirited material energetically as they traverse a rocky road. Hillman brings Lacy's conflicted elements to light well, while showing strong resolve in maintaining the character's "need to succeed". Herbin's assertive interpretation reveals a character not afraid to speak her mind. Sanchez makes Carmen's flustered side known as she attempts to avoid involvement in Noi's impending labor. Together the trio have good chemistry, but it's not yet as tightly focused as Jones and Hughes.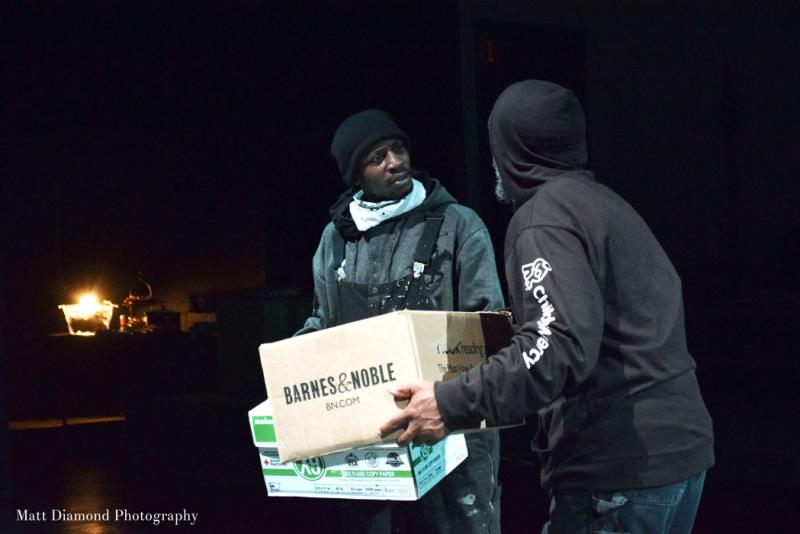 Cyndia White (Noi) and John Van Winkle (Levon) are the unlikely expecting couple who become planted amid chaos of the other characters. There is somewhat of a parallel nature of their plight to the biblical lives of Mary and Joseph. They weave their way through the lives of the other characters rather calmly, and it provides a contrast that seems to work. I might have imagined a more fearful take (given they're newly homeless with a baby on the way), but what they give is still a quality performance.
What's to love about this show: In addition to some fine acting, this story is current and packed with uplifting messages told in a fresh and exciting way. This is definitely a show that can help you discover the joy that comes from helping others, like the spirit of the season.
KC Melting Pot presents "On Shoulders Now" from Nov. 30 to Dec. 15 on the Keaines Stage at Just Off Broadway Theatre, 3051 Central in Penn Valley Park. For tickets and more information, 816.513.8980 or www.kcmeltingpot.com.