Photos: First Look at Compagnia de Colombari's ORFEO IN ORVIETO
COMPAGNIA DE' COLOMBARI and THE STUDIO FOR ART, FAITH AND HISTORY are pleased to announce the international production of ORFEO IN ORVIETO, conceived by Karin Coonrod and John Conklin, based on the opera Orfeo by Claudio Monteverdi, with musical arrangements and conducted by Gina Leishman, directed by Coonrod. ORFEO IN ORVIETO will play Friday, July 4th, Saturday, July 5th and Sunday, July 6th at 8:30 PM at the Palazzo Simoncelli in Orvieto, Italy. Scroll down for a first look at the cast in action!
"We have excised many of the pastoral sections of the original Monteverdi opera, so that our entire production lasts one hour. We are using a very different instrumentation: accordion, flute, violin, cello, percussion, mandola, keyboards." - states director Karin Coonrod - "We want to get to the heart of the story with only three singers and one speaker. The singer playing Orfeo will only play Orfeo, but the others will play different roles. n this way we attend to the story of Orfeo's humanity in its extremity."
Orfeo In Orvieto is a music-theater piece that re-imagines the myth of Orpheus using the music of Monteverdi's baroque opera Orfeo, and the poetry of Ovid, Virgil, Rilke and Ruhl, to be performed in the garden courtyard of the Palazzo Simoncelli in Orvieto, Italy. With Orfeo in Orvieto, Compagnia de' Colombari continues to connect the roots of theatre with contemporary life, by reviving medieval city theatre and creating a multi-ethnic Italian and American ensemble.
The production stars Stephen Salters (Les Rois, Opera National in Bordeaux; Toussaint Before the Spirits, Opera Boston) as Orfeo, Stefano Benini as Apollo and Messagero, Andrea Brugnera as Speaker and Francesca Bruni as Musica, Euridice and Speranza.
The production features set and lighting design by Peter Ksander (Obie Award, NEA/TCG Career Development Program) and costume design by Oana Botez (Drammy Award, Princess Grace Award, Barrymore Award, NEA/TCG Career Development Program, Henry Hewes Design Award Nomination, Barrymore Award Nomination) . Dramaturgy by John Conklin. Press representation by Antonio Minino, Kampfire PR - antonio@kampfirefilmspr.com
ORFEO IN ORVIETO plays July 4th, 5th and 6th at 8:30 pm. Tickets are 10 Euros. For reservation and more information, visit www.colombari.org. The Palazzo Simoncelli is located at 22 Via Malabranca, 05018 Orvieto, Italy.
Photo Credit: Andrea Messana

Karin Coonrod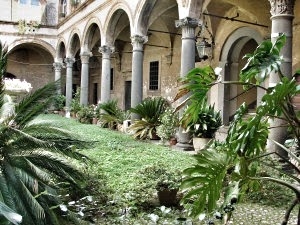 The courtyard at Palazzo Simoncelli where Orfeo in Orvieto will be performed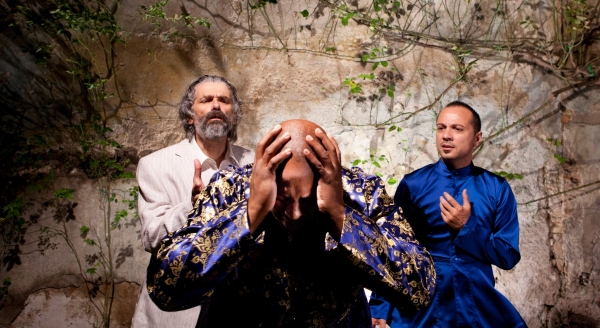 Stephen Salters, Andrea Brugnera and Stefano Benini

Stephen Salters, Andrea Brugnera and Stefano Benini

Stephen Salters, Andrea Brugnera and Stefano Benini

Stephen Salters, Gina Leishman, Andrea Brugnera and Stefano Benini

Stephen Salters, Gina Leishman, Andrea Brugnera and Stefano Benini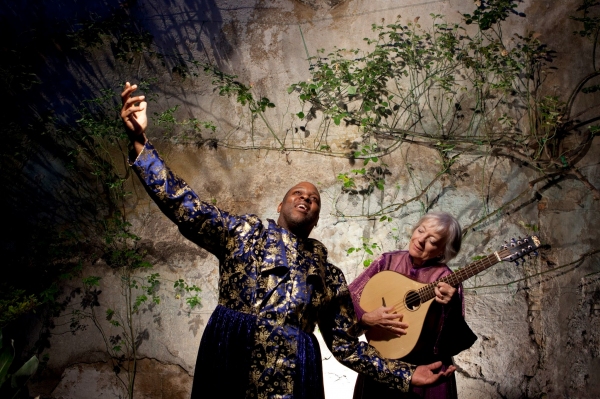 Stephen Salters and Gina Leishman

Stephen Salters and Gina Leishman