Jillian Gaier - Page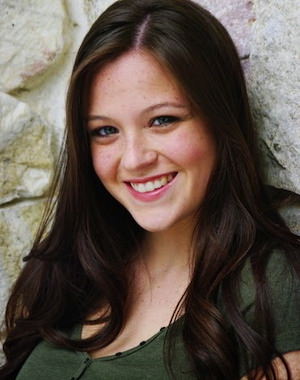 MOST POPULAR ARTICLES
LAST 30 DAYS
LAST 365 DAYS
Antic Disposition Presents ROMEO AND JULIET in Temple Church, Now thru 7 September

August 30, 2014

Following critically-acclaimed, sell-out productions of The Tempest, A Midsummer Night's Dream and A Christmas Carol in Middle Temple Hall, Antic Disposition will stage Shakespeare's ROMEO AND JULIET in the ancient Temple Church from today 30 August - Sunday 7 September.
---
San Francisco Opera Celebrates 92nd Season Opening with Bellini's NORMA Starring Sondra Radvanovsky, 9/5

August 1, 2014

San Francisco Opera celebrates the opening of its 92nd Season on Friday, September 5, 2014 with a gala performance of Vincenzo Bellini's Norma, conducted by San Francisco Opera Music Director Nicola Luisotti and featuring an illustrious cast led by soprano Sondra Radvanovsky in the title role. The opening night festivities are highlighted by Opera Ball 2014: Passione, a benefit supporting the education programs of San Francisco Opera Guild and San Francisco Opera Education Department, and BRAVO! CLUB's Opening Night Gala.
---
Nuffield Theatre Presents THE SAINTS, Now thru 17 August

August 1, 2014

This August Nuffield presents Matthew Le Tissier and Francis Benali in their acting debuts in its production The Saints, where the renowned ex-Saints players will feature as themselves in cameo roles in pre-recorded film segments. Matthew Dunster will direct Nuffield's latest new commission, written by Luke Barnes and the cast will include Scarlett Alice Johnson, Cary Crankson, Claire-Louise Cordwell, Harry Hepple, Tendayi Jembere, Carl Prekopp, Matthew Raymond and Will Stokes.
---
Old Trunk/Metal/Escalator East to Edinburgh Present THE BASTARD CHILDREN OF REMINGTON STEELE Tonight

July 31, 2014

St. Agatha's Convent Orphanage, the 1980s. Four orphans who have been allowed to grow up in the full freedom of their imaginations in a convent attic. Under the influence of Beatrice, a mysterious girl who appears in the attic, the children start to believe that their father is 80s TV detective Remington Steele; that he will one day return for them.
---
Kurt Weill Foundation for Music to Expand Grant and Sponsorship Programs

July 30, 2014

President and CEO Kim H. Kowalke today announced expanded programmatic initiatives for the The Kurt Weill Foundation for Music. Dr. Kowalke, who was invited to lead the Foundation by Lotte Lenya in 1981, described the present moment as 'the beginning of a new phase in the Foundation's history. The twelve-member Board of Trustees of the Foundation has made available the financial resources necessary to increase funding for grants and sponsorships substantially, expand existing programs, and embark upon new initiatives that will significantly advance the organization's mission. Staff appointments will enhance the Foundation's ability to respond to these new opportunities.'
---
Northlight Theatre Celebrates 40 Years With a Commitment to New Work

July 30, 2014

On the eve of Northlight's 40th Anniversary Season, the theatre celebrates its rich history of developing and producing new work. In the upcoming season, Northlight is producing two world premiere works (White Guy on the Bus and Shining Lives: A Musical), the second-ever productions of two plays (The Commons of Pensacola and Outside Mullingar) and a classic rarely produced in the US (The Mousetrap). In addition, Northlight has a number of new works in development through Interplay, a program that has sent 25 out of 29 scripts on to full professional productions throughout the country and developed Northlight's three best-selling plays: Better Late by Larry Gelbart and Craig Wright, The Outgoing Tide by Bruce Graham and Chapatti by Christian O'Reilly.
---
Kegelstatt Ensemble Announces Evolution and Revolution - France Concert, 17 August

July 30, 2014

Kegelstatt Ensemble is delighted to announce its main independent concert presentation for 2014, and to return to the beautiful warm acoustic of Pilgrim Church for this occasion. The ensemble is particularly excited to welcome back London pianist Coady Green (who grew up in Adelaide) and to be able to present a work for two pianos, and another for piano four hands, in this very dramatic and absorbing program. A fitting end to their Adelaide season.
---
Exeter Northcott Theatre Announces Fall 2014 Season

July 28, 2014

Exeter Northcott Theatre has put its hardworking staff centre stage as it launches its autumn 2014 Season. To celebrate receiving Arts Council funding, the new brochure pays tribute to the fantastic team at the theatre as they make a trip back to the 1940s through the costume store.
---
55th Dublin Theatre Festival Announces Programme Including 13 World Premieres, 25 September – 12 October

July 28, 2014

The 55th Dublin Theatre Festival will stage 27 world-class productions across 21 different venues in Dublin city and suburbs this September and October. As always the range of work will be eclectic, bold and diverse, offering spectacular, large-scale presentations, intimate performances and theatrical firsts to appeal to both seasoned theatre-goers and first-time audiences alike.
---
Musical Stars Michael Falzon and Bobby Fox Perform Legendary Costello and Bacharach Album 'Painted From Memory'

July 28, 2014

In the late 1990's, music legends Burt Bacharach and Elvis Costello united to create the timeless album Painted From Memory. Such was the significance of these legendary artists collaborating that a documentary (Because it's a Lonely World) was made to commemorate the occasion.
---
Lorna Luft Set to Tour UK in PUTTIN' ON THE RITZ

July 28, 2014

According to What's On Stage, Lorna Luft will be touring the UK with Spirit Productions' 'Puttin' On The Ritz' Tour. The tour starts in August 2014, playing venues such as Southend Cliffs Pavilion, Eastbourne Congress, Hall For Cornwall, Edinburgh Playhouse, Opera House Manchester, and Norwich Theatre Royal.
---
Joanne Froggatt-Led RABBIT HOLE Postpones West End Opening

July 28, 2014

A few months ago, it was announed that Joanna Froggatt, known for her role as DOWNTON ABBEY maid 'Anna,' would star as 'Becca' in the London premiere of David Lindsay-Abaire's RABBIT HOLE. The play was set to begin previews at the Vaudeville Theatre on September 11. But recently, The Stage reported that this date has been postponed due to 'scheduling issues.' Producers Creative Management and Productions, James Quaife Productions, and Celia Atkin released a statement saying 'Our production of Rabbit Hole will be postponed from the planned September opening at the Vaudeville Theatre as due to a late shift in schedules, it is unable to go ahead at this time.'
---
Letters Reveal Tragic Correspondence Between Alan Jay Lerner and Andrew Lloyd Webber

July 24, 2014

While editing a book on Alan Jay Lerner's life and career, Dominic McHugh, a musicology lecturer at Sheffield University, came across tragic letters between the My Fair Lady lyricist and Andrew Lloyd Webber. According to The Stage, the letters reveal Lerner's intention to help Lloyd Webber with The Phantom of the Opera, but his inability to do so upon the discovery that he had lung cancer.
---
Tom Stoppard and Lee Hall Talk SHAKESPEARE IN LOVE's Journey from Screen to Stage

July 21, 2014

Shakespeare in Love, starring Tome Bateman and Lucy Briggs-Owen, is currently in preview performances at the Noel Coward Theater in London and officially opens on Wednesday, July 23rd. But its journey to West End was not as easy as one would think. A few years ago, Academy-Award winning scriptwriter of Shakespeare in Love Tom Stoppard agreed to write a stage adaptation of his honored and beloved 1998 Oscar-winning film. In a recent interview with the New York Times, he revealed that he quickly realized that the task was much too difficult; he feared that the play would be a disappointing version of a project that he (and audiences worldwide) treasure so deeply.
---
Keira Naughton Opens Up About Directing Father James Naughton in CEDARS at Berkshire Theatre Festival

July 21, 2014

One could say that the Naughton family has dabbled in the theatre. The father, James, is a two-time Tony Award-winning actor-director who starred in Broadway's City of Angels and the rivival of Chicago. Daughter Keira is an actor-singer/songwriter who recently appeared in Yale Repertory Theatre's production of These Paper Bullets. And Greg, James' son, founded off-Broadway's Obie Award-winning Blue Light Theater in addition to acting, directing, and singing himself. To top it all off, Greg is married to five-time Tony-Award nominated actress Kelli O'Hara.
---
Update: Tension Continues Over South Williamsport's Cancelled SPAMALOT

July 21, 2014

A few weeks ago, we learned that South Williamsport, a high school in Lycoming County, PA, had been forced to cancel their spring production of Monty Python's Spamalot due to 'controversial content,' which includes a homosexual marriage. According to WNEP, the administrators thought that the musical's subject matter was too inappropriate for students. After attracting considerable coverage in the media, this issue is still under review by the South Williamsport district and the state of Pennsylvania. But despite the fact that no new information has been released, Hesherman reporter Howard Sherman has been taking the matter into his own hands.
---
Nuffield Theatre Announces Full Cast for THE SAINTS, 1-17 August

July 18, 2014

This August Nuffield presents Matthew Le Tissier and Francis Benali in their acting debuts in its production The Saints, where the renowned ex-Saints players will feature as themselves in cameo roles in pre-recorded film segments. Matthew Dunster will direct Nuffield's latest new commission, written by Luke Barnes and the cast will include Scarlett Alice Johnson, Cary Crankson, Claire-Louise Cordwell, Harry Hepple, Tendayi Jembere, Carl Prekopp, Matthew Raymond and Will Stokes.
---
Manatee Performing Arts Center Adds New Shows Including ALMOST MANILOW, FORBIDDEN BROADWAY: GREATEST HITS & more

July 16, 2014

In an effort to bring a wider variety of entertainment to our patrons, several shows have been added to the Manatee Performing Arts schedule! Tickets to these added shows are $24 for adults and $12 for students under 18. Tickets to these and all the shows currently scheduled at the Manatee Performing Arts Center are available by calling the ticket office at 941-748-5875 or online at www.manateeplayers.com. Watch for more exciting shows to be announced soon! The Manatee Performing Arts Center is located at 502 3rd Avenue West in Bradenton, FL.
---
Tim Minchin Working on GROUNDHOG DAY Musical

July 16, 2014

Today, MATILDA composer and lyricist Tim Minchin hosted a question and answer session on The Guardian website. Minchin discussed his appreciation of Roald Dahl, writing music, and his newest project: a stage adaptation of the Howard Ramis film 'Groundhog Day.'
---
Barbra Streisand Planning to See BUYER & CELLAR at the Taper in LA?

July 16, 2014

In an interview with the LA Times this week, playwright Jonathan Tolins and actor Michael Urie discussed their award-winning off-Broadway one-man show, Buyer & Cellar, and the possibility that the legendary Barbra Streisand may come to see it within the upcoming weeks. The show, which is playing at the Mark Taper Forum through August 17th, is about an unemployed Los Angeles actor who gets a job manning a pretend mall in Barbra's basement. Read the original article here.
---