Click Here for More Articles on Shutdown Streaming
Music Theatre International, ShowTix4U, and Broadway Media Distribution Launch New Streaming Platform June 18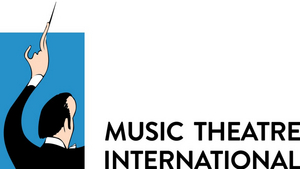 The previously announced streaming service from Music Theatre International (MTI), ShowTix4U, and Broadway Media will launch Thursday, June 18th.
This new streaming platform, initially available throughout North America, creates opportunities never before possible and will be available for shows, special events, conferences, workshops and readings. For the first time, by viewing streamed productions, family, friends and patrons can be engaged in the arts experience remotely, overcoming potential physical restrictions and financial constraints. Through the service's Live Streams, musicals can be performed live on a stage and streamed in real-time or recorded and scheduled for later viewing. Additionally, using the service's Video On Demand capabilities, organizations can now give their audience members access to approved new and past productions while adding a new revenue stream.
The service lets customers in the amateur and community theatre markets obtain the rights to stream live musicals, sell tickets to events, capture and stream performances, and have royalties automatically paid in one, easy-to-use solution.
Informational Tutorials
ShowTix4U Live Informational Tutorials, open to the public, will take place beginning Friday, June 19th at 10am Pacific/ 1pm Eastern and will give participants an in-depth look of how the ticketing and streaming platform works including a Q&A. These tutorials will continue every Tuesday and Friday. To join the Live Stream, please visit www.ShowTix4U.com/demo.
Beginning on Thursday, June 18th, Broadway Media's team of production experts will be available to walk customers through streaming software and hardware solutions. Customers can schedule appointments on https://broadway.media/streaming.
"Theatre Finds a Way is our mantra," said representatives from MTI, ShowTix4U and Broadway Media, "We know this is a challenging time for theatrical organizations, but we believe in live theatre and understand the impact that musicals make in communities across the country. Theatre people are resilient, and we can't wait to see organizations share their important stories with their audiences."
The partnership between MTI, ShowTix4U and Broadway Media incorporates the services that make all of them leaders in their respective fields and provides a seamless customer service experience, easily stepping organizations through the process of online streaming. First, event producers can secure a streaming license from Music Theatre International. Next, using Broadway Media's technology, groups can upload existing video and/or capture new content with a suite of services that includes software, training, and optional rental/sales of streaming equipment, allowing the creation of anything from a simple, one camera shoot to a multi-camera presentation. Finally, using ShowTix4U's popular, comprehensive platform, streaming events can be created and ticketed generating a new revenue stream in a digital space. Patrons will view secured content directly on the ShowTix4U platform. Following the event, the producing organizations receive revenue from ticket sales with the applicable royalties automatically distributed to MTI on behalf of the shows' rightsholders, thereby protecting and respecting their intellectual property.
Titles Currently Available for Streaming Licenses
MTI is working to provide streaming licenses for as many shows as possible. The list of available titles will grow over time, based on the availability of those rights from the authors and Rightsholders.
Please visit www.mtishows.com/streaming for a full list of available shows. Additional information on the streaming process is available at www.showtix4u.com. Details on the streaming hardware and software tools are available at https://broadway.media/streaming.
Related Articles
More Hot Stories For You