MRS. DALLOWAY Musical In The Works From John Coyne & Brandon Adam
Further details on Mrs. Dalloway will be released in 2022.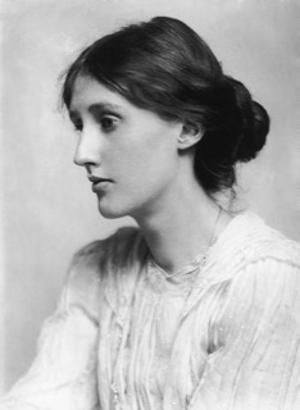 "What a lark! What a plunge!"
Composer-lyricist John Coyne and librettist Brandon Adam are collaborating on a musical adaptation of Mrs. Dalloway, Virginia Woolf's classic novel about uncertainty, trauma, and how very, very dangerous it is to live even one day.
Composer and lyricist John Coyne said, "I started reading Mrs. Dalloway soon after Brandon approached me with this idea. I was floored by the beauty of the language, the depth of the characters, and the tiny pockets of subliminal darkness that Woolf so deftly defined and brought to light. Working with Brandon has been an absolute pleasure, and I can't wait to share what we've come up with."
Book writer Brandon Adam said, "Not long after I started reading Virginia Woolf's incredible novel I knew that it should be a musical. As they express their innermost thoughts, insecurities, and worries, Mrs. Dalloway's characters get as close to singing as characters in a novel can probably get. I am overjoyed to be working with John to give them a chance to do it for real."
Further details on Mrs. Dalloway will be released in 2022. For updates, follow the musical on Twitter @DallowayMusical.
John Coyne (Music and Lyrics) is a musical theatre songwriter, multi-instrumentalist, and performer. Off-Broadway: Uncle Romeo Vanya Juliet (Original Music). John recently arranged and orchestrated two EPs with Ben Crawford (Phantom of the Opera); one features reimagined Golden Age classics, and the other consists of updated holiday favorites. He is currently at work on a musical adaptation of Virginia Woolf's Mrs. Dalloway. www.johncoynejohncoyne.com
Brandon Adam (Book) is a playwright and librettist from Montreal. Plays include The Twitter Wars and Super Ego. Musicals include Mrs. Dalloway (Music and Lyrics by John Coyne; adapted from the novel by Virginia Woolf) and an upcoming original musical comedy written with composer-lyricist Billy Recce. Education: MSt in Creative Writing from the University of Cambridge and BA in Acting from Pace University.