Industry Pro Newsletter: New Foundation Offering Major Grants, STEM vs STEAM in Arts Ed
A New Contract on Broadway, and New Leadership at Many Mid-Size Organizations
As the second half of 2022 gets underway, many theatres have concluded their first full season after re-opening, and are assessing where things stand heading into a new season. For many, the rise of individual ticket buyers was a trend we heard from a lot of companies - and not only are there more individual ticket buyers, but subscription renewals are down and continue to be slow. So far it is unclear if this is indicative of an overall decline in demand, or a shift in how audience members are finding out about productions. One thing we know for sure: the BroadwayWorld audience remains dedicated to seeing multiple shows per year, even if they're making that final decision and purchasing a ticket much closer to the date of the show than in the past. The stories in the newsletter this week are indicative of that shift towards normalcy: acquisitions, contract negotiations, and the continued leadership shuffle as one generation of leaders retires and another gets ready to take the helm.
SUBSCRIBE NOW - Want this newsletter delivered to your inbox every Monday? Make sure and subscribe using the form at the top or bottom of this page to join the Industry Pro mailing list.
Industry Trends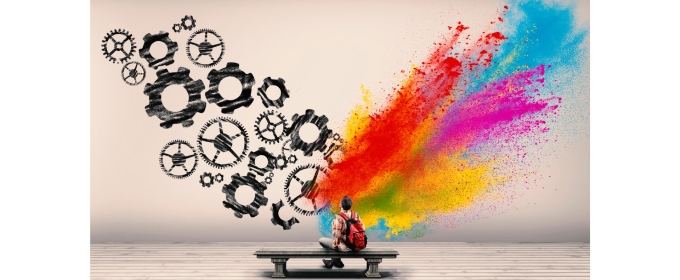 STEM vs STEAM - What Are The Advantages for Students?
BroadwayWorld Director of Education Outreach Carian Lynée Parker takes a look at a recent study from the National Endowment for the Arts examining if there is a benefit for students to pursue a STEAM education versus a STEM (solely science focused) education. Click here to read more...
Ruth Foundation for the Arts Plans to Give Between $17 and $20 Million Each Year
The foundation, set to announce their first grant recipients this year, is based in Milwaukee, and is immediately entering the arts philanthropy space as a major funder of the arts. Click here to read more...
Antonio Banderas and Andrew Lloyd Webber Form New Production Company
The joint venture, Amigos Para Siempre, will focus on producing musicals, plays, and other entertainment properties for the Spanish speaking world. Already in the works are planned Spanish language versions of multiple Andrew Lloyd Webber musicals. Click here to read more...
Broadway/New York
Broadway Custodians Get a New Contract
After a protracted negotiation period, the custodians, elevator operators and restroom attendants of Broadway have a new contract. After more than 3 years without a pay raise, the new contract sees their wages increase, pension contributions increase, and 100% employer paid healthcare coverage. Click here to read more...
Broadway Bares 30th Anniversary Raises $1,893,715
After a three-year hiatus, Broadway Bares returned to an in-person event to celebrate their 30th Anniversary of raising money for Broadway Cares/Equity Fights Aids. Since the event's inception, they've raised more than $24.5 million for BC/EFA. Click here to read more...
Hudson Scenic Acquired by Great Point Studios
The acquisition aims to increase the speed and efficiency at which scenic elements can be built and installed at Great Point Studios, as demand for production facilities in New York continues to rise. Hudson Scenic has long been a builder and designer of Broadway sets, doing approximately $30 million in annual business. Great Point Studios plans to triple that. Click here to read more...
Regional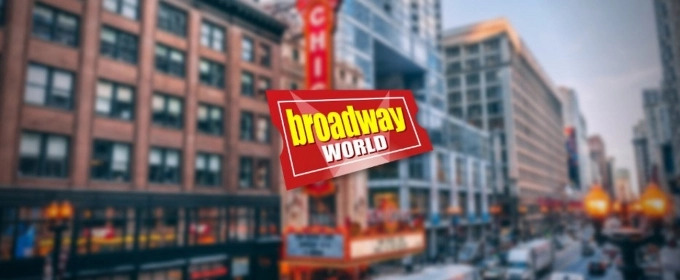 BroadwayWorld Seeks Chicago Based Social Media / Video Editor
Last week we announced our search for a similar person in Los Angeles. In our continued focus on expanding our regional coverage, we are seeking a new Social Media/Video Editor based in Chicago. If you know someone who would be a good fit, send them our way! Click here to read more...
San Francisco Guaranteed Income Pilot for Artists Expands
Adding an additional 60 recipients of the monthly $1,000 payment to the original cohort of 130 artists, the group administering the grants also took additional steps to more accurately target the grants based on need. Click here to read more...
NextStop Theatre Names New Co-Associate Artistic Directors
Charlotte La Nasa and Aria Velz were named Co-Associate Artistic Directors by the company, to work in conjunction with Artistic Director Evan Hoffmann in leading the Northern Virginia company into its 10th season. Click here to read more...
Woolly Mammoth Announces 2nd Cohort of Miranda Family Fellows
The program, funded by Lin Manuel-Miranda's Family Foundation, seeks to provide career development opportunities to artists and administrators from historically excluded communities. You can read more about this year's cohort at the linked article. Click here to read more...
Kendra Ann Flourney New Managing Artistic Director at Detroit Rep
The 65-year old institution continues its legacy of shared artistic leadership with Flourney joining Executive Artistic Director Leah Smith. Smith directly succeeded the founding Artistic Directors Bruce Millan and Barbara Busby. Click here to read more...
Jesse Bernstein Named Artistic Director of Theatre Ariel
Philadelphia's only professional theatre dedicated to stories about the Jewish experience has named Jesse Bernstein as their new Artistic Director. Bernstein takes over from Founding Artistic Director Deborah Baer Mozes after 31 years. Click here to read more...
International
Mariupol Drama Theater Returns to the Stage
After surviving the Russian attack on Mariupol, which destroyed the companies home theater, thirteen members of the company have reconvened in Western Ukraine where they are rehearsing a play - with plans to open in mid-July. Click here to read more...
In the UK, National Portfolio Organisations Have an Audience That Is 93% White
Data from the 2020/2021 season revealed that audiences visiting institutions supported by the government were 93% white, compared with 85% of the overall population being identified as being white. In analyzing the data, the NPO acknowledged that clearly more needs to be done to increase the diversity of audiences to match the diversity of the nation. Click here to read more...
Missed our last few newsletters?
June 27, 2022 - Masking on Broadway Will No Longer Be Mandatory - But Is That What Audiences Want?
Last week, the Broadway League announced that masks would be optional starting July 1 for most Broadway productions, and the response from the theatre industry was mixed at best. First, the Broadway Unions don't appear to have been consulted on the change, though the League insists that the change is not in violation of any of the collective bargaining agreements. Second, Broadway fans don't appear happy with the change, with 12% of respondents to a recent BroadwayWorld survey indicating that with masks being optional, they're no longer planning to attend a Broadway show in July. Will the change help Broadway shows capture more tourists? Only time will tell on how this will impact grosses and house fills. Click here to read more...
June 21, 2022 - New Executive Leadership Announced for Many Theatres
Coming out of the pandemic, there were a ton of Artistic and Executive Leadership positions open at institutions across the country, and as those roles have been filled, that has opened up other jobs - causing the leadership jobs carousel to keep on spinning. Last week, a slew of announcements brought clarity to who would be leading many of the major institutions, at least on a temporary basis. Other stories this week include how the Metropolitan Opera managed to get through an entire season without missing a curtain due to the pandemic, a huge step forward for the RSC in their portrayal of an iconic Shakespeare character, and BroadwayWorld celebrating record traffic on Tonys' Night. Click here to read more...
June 13 - Audience Intentions Look Good into 2023, Molly Smith Retires, and San Diego Rep Suspends Operations
Waking up the morning after the Tony Awards is a day that often has many feeling inspired to go out and make art - to pursue their dreams and their passions. And as we look at the broader theatre industry in today's newsletter, there are a lot of trends that should be viewed as highly encouraging: first, data from IMPACTS suggests that we will continue to see a rise in audience demand into 2023 for performance based organizations. Second, the Broadway musical is thriving on Australian stages - and recent granting after the pandemic is allowing more homegrown musicals to take shape there. Finally, a study of leadership in Colorado shows us that at least in one state, the majority of companies now have at least one woman involved in artistic leadership. Taken together, these are strong indicators of a bright future, even as the theatre continues to grapple with some of the other issues outlined in other articles included in this and previous editions of this newsletter. Click here to read more...



BroadwayWorld Resources
BroadwayWorld Stage Mag - A Fully Interactive Show Program
The digital solution to your show program needs - want to see what's possible? Check out the Stage Mag's for off-Broadway's Blindness and for Next on Stage Season 3! Then start building your own at stagemag.broadwayworld.com.
Add Your Show to our Regional Events Calendar
As audiences get set to return to in-person performances, and as your company works to market your own return to the stage, make sure you've got your upcoming shows in our regional events calendars. Listings are free of charge, with boosting options available. Get your show listed now!
Want this newsletter in your inbox every week? Subscribe here.
Want more information about marketing options with BroadwayWorld? Request a media kit here and a member of our sales and marketing team will reach out promptly.