Latest News on Leah Smith
Leah Smith News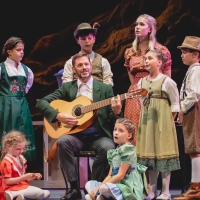 Review: THE SOUND OF MUSIC Bursts with Spirit & Heart at A.D. Players
by Audrey Morabito - Jul 10, 2022
Oh, where to begin? This is the kind of show that reminds you that theatre is PLAY. And there's simply too much genuine playfulness and joy happening over at A.D. Players for you to miss out on it. Whether you're a diehard fan of THE SOUND OF MUSIC fan or it's been a while since you indulged in it, I encourage you to make this show a priority during your summer trips to the theatre.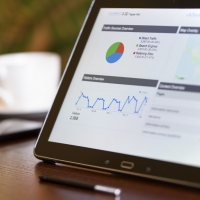 Industry Pro Newsletter: New Foundation Offering Major Grants, STEM vs STEAM in Arts Ed
by Alex Freeman - Jul 5, 2022
One thing we know for sure: the BroadwayWorld audience remains dedicated to seeing multiple shows per year, even if they're making that final decision and purchasing a ticket much closer to the date of the show than in the past.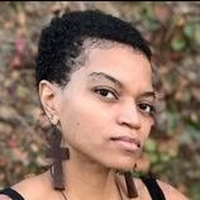 Detroit Repertory Theatre Names Kendra Ann Flournoy as Managing Artistic Director
by Stephi Wild - Jun 16, 2022
Detroit Repertory Theatre names Kendra Ann Flournoy as its new managing artistic director. Flournoy joins the theatre's new executive artistic director Leah Smith in running the organization's business operations and artistic programming.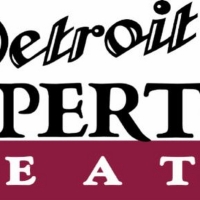 Detroit Repertory Theatre Returns For the 65th Time With ASKING STRANGERS THE MEANING OF LIFE
by A.A. Cristi - Feb 8, 2022
The Detroit Repertory Theatre is kicking off the 65th season with a hilarious ode to the performing arts, its artists, and the celebration of live theatre. Michigan's longest-running, nonprofit, professional, union theatre, located in the center - the heart - of the city of Detroit, is known for its diversity-centered approach to live theatre.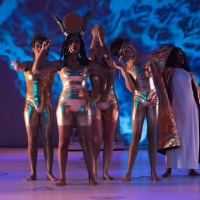 BoxFest Detroit Announces 2020 Online Festival Program
by A.A. Cristi - Sep 28, 2020
BoxFest Detroit, an annual women's directing festival has announced the program for its 2020 festival. BoxFest Detroit 2020 runs online October 10th - 18th, powered by Seed&Spark. Tickets are $12 per box or $40 for a festival pass.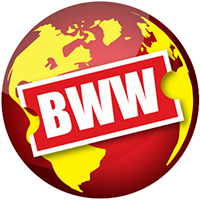 The Phoenix Theatre Presents A Surprise Birthday Party For William Shakespeare
by A.A. Cristi - Apr 16, 2020
The Phoenix Theatre is partying in quarantine in honor of the Bard this month. They are celebrating the Bard of Avon, with A Surprise Birthday Party for William Shakespeare, celebrating his 456th Birthday.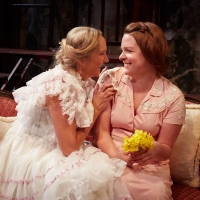 Photo Flash: 4th Wall Theatre Company Presents THE GLASS MENAGERIE
by A.A. Cristi - Oct 10, 2019
4th Wall Theatre Company, Houston's home for extraordinary performances up close, is proud to open their 2019-2020 Season with Tennessee Williams's brilliant and timeless classic, "The Glass Menagerie." Winner of the New York Drama Critics' Circle Award and the Pulitzer Prize for Drama in 1948, the 2014 Broadway revival received seven Tony nominations, again confirming the enduring poignancy and timeless power of this classic tale of family ties that cross time and memory.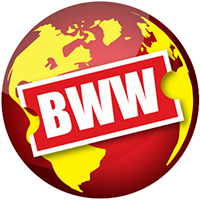 Detroit Rep Announces Summer Festival
by Stephi Wild - Aug 7, 2019
Music, food, arts and culture lovers are heading to the Detroit Repertory Theatre (DRT) for the third annual Summer Arts and Culture Festival on August 24, from noon to 10 p.m. This free outdoor street fair will span four blocks in the neighborhood surrounding the theatre's long-time location in the heart of Detroit.

Rising Appalachia Releases LEYLINES, Produced By Joe Henry
by Tori Hartshorn - May 3, 2019
Sisters Leah Song and Chloe Smith, known musically as Rising Appalachia, are proud to release their new album, Leylines. Click here to purchase/stream.
BWW Review: THE HUNCHBACK OF SEVILLE colonizes the Alley at Mildred's Umbrella
by Brett Cullum - Apr 1, 2019
The script spins out a fast funny farce that reminds me of a politically informed Monty Python skit. Even though the premise sounds like a stuffy costume drama, this is more SOUTH PARK meets 1500s Spain.