Industry Pro Newsletter: Innovate to Survive, Tony Eligibility Decisions Raises Eyebrows
Another Major Institution Faces Struggles After Arts Council England Funding Decisions
In both the US and the UK government funding decisions have shifted the way that many companies are able to go about their business - in England, the massive shift in Arts Council England funding has left many major stages looking to fill huge gaps in their books. In the United States, the end of government funding related to the pandemic, combined with changing audience behaviors have forced many theaters to look at their leadership and business models and reimagine their whole model of doing business.
SUBSCRIBE NOW - Want this newsletter delivered to your inbox every Monday? Make sure and subscribe using the form at the top or bottom of this page to join the Industry Pro mailing list.
Industry Trends
Morning Edition Looks at How Companies Are Innovating to Survive
Numerous issues, including a lack of diversity and limited finances, have long plagued the nonprofit theater sector in the United States. Pre-pandemic, companies were so preoccupied with putting on a show every night that it was simpler to ignore issues than to find solutions. With aid ending and ticket buyers not back in full force, companies must innovate to survive. Morning Edition profiles a few companies doing just that. Click here to read more...
Broadway/New York
Brian d'Arcy James is Tony eligible this season for Best Actor in a Musical for his performance in INTO THE WOODS. But he didn't perform in INTO THE WOODS on what appeared to be the revival's opening night, July 10, as required by the Tony rules for eligibility. So how is he eligible? The Broadway League allowed the show to change its opening night after the fact.
While a spokesperson for the Broadway League did not know of any official definition of "opening night," there have traditionally been some constants. On a show's opening night on Broadway, previews end, the majority of major reviews come out and Tony eligibility kicks in. The Tony Award rules state: "In order to be eligible, an actor or actress must perform in the role on the production's opening night." There are times when openings are delayed because of absences. That happened this season with KPOP--the production delayed its opening by a week because of absences among the principal cast. INTO THE WOODS did not delay. It seemingly opened on July 10. Reviews came out. People Magazine ran a story about the understudy, Jason Forbach, who went on in James' place that night. Later press releases said: "INTO THE WOODS, the first Broadway show of the 2022/2023 season, opened to rave reviews on July 10 at the St. James Theatre."
But the last press release to have that opening date was sent on October 24; subsequent releases had no opening date. Somewhere between October 26 and November 17 (as per a search of the Internet Archive), two websites maintained by the Broadway League changed the INTO THE WOODS opening date to August 6. The amount of recorded previews changed to reflect this new date: INTO THE WOODS went from having 14 to 44 previews on its IBDB listing.
There was no announcement that August 6 was an opening or re-opening. All that happened on August 6 was that Gavin Creel returned to the show. On August 6, the entire principal cast that was supposed to be on the St. James stage on July 10 if not for James' illness, was on that stage. But it had no traditional signs of an opening because the press, the printing of the opening night Playbill, etc. had already occurred. However, a production spokesperson for INTO THE WOODS confirmed: "The performance on the matinee of Saturday, August 6, 2022 was the official opening night that the League recognized for eligibility."
Therefore, rather than ask for a one-year rule modification or an exception for James, INTO THE WOODS changed its opening date, on paper only. It is unclear the meaning of a rule pegged to opening if an opening date can later be changed to any day a producer desires, but that is apparently the situation.
Given this, the most interesting part of the eligibility decision announcement might be what it did not say, but other quick takeaways:
• On the revival vs. new play front, THE KITE RUNNER and COST OF LIVING are both new, with OHIO STATE MURDERS (possibly the least produced but oldest play) going into the revival category. BETWEEN RIVERSIDE AND CRAZY was punted to the next meeting, but, based on these rulings alone, it would appear THE THANKSGIVING PLAY has to be ruled a new play. Additionally, A CHRISTMAS CAROL being eligible as a new play adds another entry in the crowded field.
• As evidence of the increased role of projection design, four fall scenic/projection design teams will be eligible jointly in the Best Scenic Design races. (Read more about the eligible CHRISTMAS CAROL team here.)
• The modified rule allowing voters to not see all the nominated shows/performances comes five years after the Tonys took steps to ensure voters saw all productions. The rule modification likely came because of the quick closings we saw this season, but, even though it was announced for this season only, it is unclear why anything would be different in the future.
Amanda Feldman Named Managing Director of Classic Stage Company
At the end of this month, Amanda Feldman will begin her tenure as Managing Director of Classic Stage Company. Since 2018, she's held the Managing Director position at Page 73. Click here to read more...
EST Names Estefanía Fadul and Graeme Gillis New Co-Artistic Directors
Estefana Fadul and Graeme Gillis have been named the new Co-Artistic Directors of Ensemble Studio Theatre, a 55-year-old award-winning off-Broadway theatrical group. Longtime EST member Gillis, who has been acting as Interim Artistic Director since William Carden retired in 2022, will start organizing the 2023-2024 season with director/producer Fadul, who will formally join the esteemed organization in March. Click here to read more...
Regional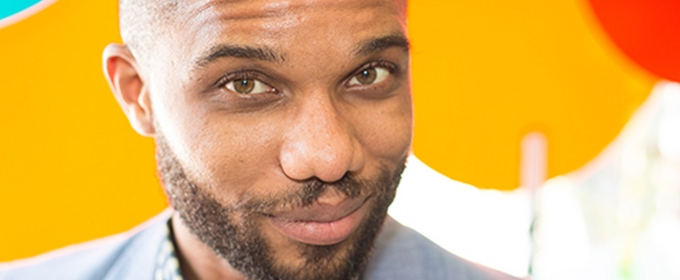 Jamal Howard Named 2023 Michael Maggio Directing Fellow
An early-career director can work on a Goodman show as part of the season-long Maggio Fellowship and get immersed in the theater's ongoing artistic vitality. The fellowship was created in 2002 to pay tribute to the memory and artistic talent of Michael Maggio, associate artistic director at the Goodman (1951-2000), who directed 22 shows there as well as more than 60 others across the nation. Click here to read more...
Mark Nerenhausen to Retire from Hennepin Theatre Trust in September
Under Nerenhausen's direction, the Hennepin Theatre Trust developed from a fledgling steward of three historic theaters in downtown Minneapolis to a nationally renowned performing arts center that has a $120 million annual economic impact, gives hundreds of Minnesota artists a stage in the heart of the Hennepin Theatre District, engages with thousands of high school students each year, and promotes the cultural and economic vitality of Minnesota. Click here to read more...
BroadwayWorld Seeking DC Based Videographer
​​We're on the hunt for a Broadway-savvy Videographer / Editor to help us cover a wide variety of theatrical events in Washington, DC, including openings, concerts, press previews, red carpets, and more. Proficiency in creating high-quality video are required, and familiarity with live streaming on social networks would be an asset. Click here to read more...
International
Vicky Featherstone Departing the Royal Court
When Featherstone first took the position in 2013, she set herself a limit of 10 years. This is her sticking to that promise. Before coming to the Royal Court, she was the Artistic Director at Paines Plough and The National Theatre of Scotland. Click here to read more...
Oldham Coliseum Set to Close Following Funding Loss
Following a 100% loss of Arts Council England funding, the Coliseum has canceled all productions after March 26th, with no current plans to reopen. They'll enter a period of at least one month where they will work to find a solution to move forward without ACE funds. Click here to read more...
Missed our last few newsletters?
January 30, 2023 - A Look at Broadway's Comeback, The Leadership Shuffle Continues
One of the most interesting pieces of information included in the Variety article linked later in this newsletter is the way in which the buying cycle has shifted for tickets to Broadway shows. At BroadwayWorld, we're not only tracking Broadway data, but in regular meetings with regional theatres and survey's of our audience, we're seeing these same trends play out in regional houses across the country. Audiences are buying tickets closer and closer to the actual show date - but that doesn't necessarily mean they're making the decision to see the show late. In a post-COVID era, audiences are more attuned to the fact that things can shift, and so in an effort to protect themselves from navigating a cancellation, they're waiting to purchase their tickets. Click here to read more...
January 23, 2023 - Alive Downtown Alliance, Labor Issues on the West End
With more frequency, we are starting to see alliances of theaters come together across different regions to create a stronger entity. And that isn't a surprising development. Given the rising costs within the industry, collaboration continues to be one of the best ways to keep those costs down. As Cara Joy David has been reporting, the regional theater scene continues to face new challenges resulting from the pandemic, and working together has been one of the key ways that they are able to see themselves through the situation. Hence, coalitions like Alive Downtown in New York state are great examples of how organizations used to operating in a silo can come together to overcome these new challenges. Click here to read more...
January 17, 2023 - Multiple High-Profile Leadership Departures
A new labor agreement in the UK, multiple high profile departures, and the end of the streaming truce between AEA and SAG-AFTRA are the highlights of this week's Industry Pro newsletter, which indicates an industry that is in the midst of roaring back and finding its footing. While each of the departures is for a different reason, they all highlight the challenges that theaters will be facing moving forward - tighter budgets, retirements, and retaining talent in the industry. Click here to read more...
BroadwayWorld Resources
BroadwayWorld Stage Mag - A Fully Interactive Show Program
The digital solution to your show program needs - want to see what's possible? Check out the Stage Mag's for A Gentleman's Guide to Love and Murder and for The Musical of Musicals (The Musical!)! Then start building your own at stagemag.broadwayworld.com.
Add Your Show to our Regional Events Calendar
As audiences get set to return to in-person performances, and as your company works to market your own return to the stage, make sure you've got your upcoming shows in our regional events calendars. Listings are free of charge, with boosting options available. Get your show listed now
Want this newsletter in your inbox every week? Subscribe here.
Want more information about marketing options with BroadwayWorld? Request a media kit here and a member of our sales and marketing team will reach out promptly.