Industry Editor Exclusive: Tony Awards Voting and the Flaw in the System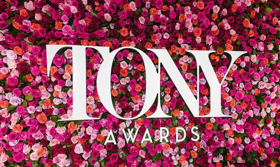 The Tony Awards policy has always been that in order to vote in a certain category, you needed to have seen all the shows nominated in that category. If, for example, you missed one show that was nominated in eight categories, those eight categories were off limits to you. Makes sense and seems a simple enough rule to remember. Except folks have constantly complained that people violate the policy and just vote regardless.
The violators have always been hard to identify. There were those that didn't use their voter tickets, but they could have gone with friends. Then there were those that requested voter tickets but sent others in their stead. I have a certain actor friend that has used Tony voter tickets dozens of times, except she is not a voter nor has she ever been with one on these occasions.
Well, enter technology. Sort of. Tony Award Productions now uses an online Tony Voter Portal instead of paper ballots. And a couple of months ago a bunch of people were talking about how this would eliminate most 'honor code' violations. The rumor was that the General Managers of a show were tracking attendance and the system would block a person from voting if s/he hadn't used her/his Tony voter tickets. That person could then contest by saying s/he went using other tickets, but the block would be there in place until lifted. (This would of course not prevent a person who sent someone else to the theater in her/his place from voting, but the thinking was that was a lesser problem.)
Except that rumor as stated above is not true. The new system Tony Award Productions is using is still based on the honor system. A voter logs in and marks her/his own attendance on the Tony Voter Portal. If the voter does not mark her/his attendance to a certain show, then that person is blocked from voting in a category that show has received a nomination. That is what is new for the 2018-2019 Tony Awards season-that block. But this is still at its core the honor system, simply with an extra step. If you self-report you saw a show, you're set. The GMs are indeed tracking attendance and can pull the attendance reports for a given show if the need arises, but that tracking is not what voting is based on.
Anecdotal evidence has led some people to believe that, so far, voters are taking the process more seriously now that they affirmatively have to say "I attended X show" by show. Indeed, many say RSVPs have been higher than usual for the season's early entrants. However others question why, given the issues in past years, Tony Award Productions is not doing more.
"We all want to think voters are taking it seriously, being forthright and not voting in categories where they have not seen all the shows," one press agent said. "We want them to see all the shows period. I used to believe that they were. They are not."
I could not get anyone from Tony Awards Productions to comment officially on the new system.
---
Shop BroadwayWorld

Shop this season's new musicals! Get dressed up for a night at the theatre, or just a night at home, with merch from some of Broadway's biggest hits including SOME LIKE IT HOT, KIMBERLY AKIMBO, and more!
---
Related Stories