Latest News on Jamal Howard
Jamal Howard News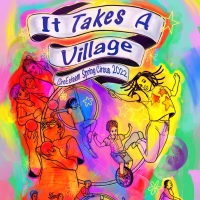 CircEsteem's Spring Circus to Return This May
by Chloe Rabinowitz - Apr 15, 2022
This year's show is Directed by the incredible Jamal Howard and features youth performers ages 4-18. Audiences will be dazzled by acts of: juggling, unicycle, German wheel, hula hoop, lasso, aerial silks, stilts, clowning, balance, mini trampoline, tightwire, Lyra and partner acrobatics.
Cast Announced for BACHELOR: THE UNAUTHORIZED PARODY MUSICAL
by Chloe Rabinowitz - Jan 3, 2022
Presented by Right Angle Entertainment, this journey to find love runs January 13 – February 13, 2022 at Apollo Theater Chicago, located at 2550 N Lincoln Avenue, Chicago. The press opening is January 19, 2022 at 7:30pm.
Cast Announced For 8-TRACK: THE SOUNDS OF THE '70S
by Stephi Wild - Oct 26, 2021
Jamal Howard, director and choreographer of the company's show for the holiday season, 8-TRACK, has announced his cast and creative team for this sung-through musical built around hit songs from the 1970s.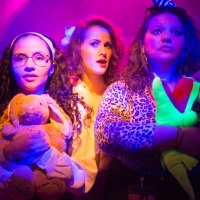 New American Folks Theatre's HOT PINK, OR READY TO BLOW - Now Available For Audio Download!
by A.A. Cristi - Sep 20, 2021
It's Pompeii meets Heathers as New American Folk Theatre continues its "season of audio theatre" with a new studio recording of its 2018 hit comedy Hot Pink, or Ready to Blow, written Joanie Drago, directed by Derek Van Barham and featuring the full original cast.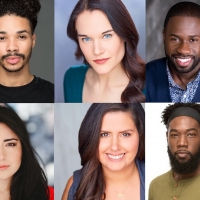 SONGS FOR A NEW WORLD Will Open Theo Ubique Four-Show Season in September
by Stephi Wild - Aug 14, 2021
The season will conclude in the summer of 2022 with a 50th Anniversary production of Stephen Schwartz and John-Michael Tebelak's musical GODSPELL, directed by the company's newly appointed Managing and Casting Director Christopher Pazdernik and choreographed by Jeff award-winner Jenna Schoppe (She/Her).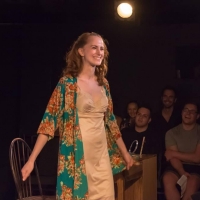 New American Folk Theatre's THE SUMMER OF DAISY FAY Audio Download Available April 5
by A.A. Cristi - Mar 31, 2021
New American Folk Theatre presents The Summer of Daisy Fay, the inaugural production of NAFT's "season of audio theatre," featuring new recordings of three of the company's past productions.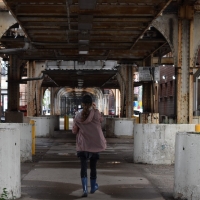 Chicago Immersive Announces WANDER: Lincoln Square Interactive Walking Tour
by A.A. Cristi - Sep 9, 2020
Chicago Immersive, in collaboration with interactive travel agency First Person Travel, has announced the new interactive walking tour WANDER: Lincoln Squarea?"A Chicago Walking Experience, September 19 a?" November 1, guided tours are given weekly Thursdays through Sundays, in Lincoln Square. This guided tour of the North Side neighborhood includes live agents and prerecorded historical scenes to facilitate exploration of the town's present with the discovery of its past. Each showing will include up to 20 socially distanced ticket holders and will last approximately 65 minutes. Tickets are $25 and are available at ChicagoImmersive.com or by calling the Chicago Immersive office, 773.236.2172. Ticket holders will receive information on Wander's app and where to meet at the beginning of the tour. 
Cast Announced for Live Online Reading Of THE LAST SUNDAY IN JUNE
by A.A. Cristi - Jun 16, 2020
Jonathan Tolins' look at gay life in the 1990s - THE LAST SUNDAY IN JUNE a?" will be performed via Zoom by a cast of socially-distanced actors on the actual last Sunday of June 2020 a?" the day on which Chicago's Pride Parade was set to take place before its cancellation due to the city and state's COVID-19 restrictions prohibiting large gatherings. Michael Rashid, an ensemble member of Hell in a Handbag, will direct.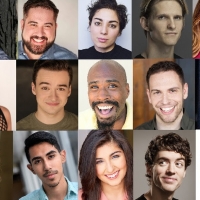 Cast Announced For Pride Films And Plays' I PROMISED MYSELF TO LIVE FASTER
by A.A. Cristi - Mar 13, 2020
Full cast and crew have been announced for Pride Films and Plays' Chicago premiere of I PROMISED MYSELF TO LIVE FASTER, an intergalactic gay extravaganza featuring closeted extraterrestrials, high-stakes pursuits, and nuns from outer space.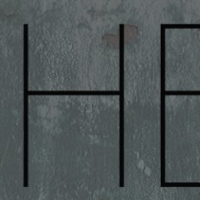 TUTA Theatre Will Present the World Premiere Adaptation of HEDDA GABLER: A PLAY WITH LIVE MUSIC
by Chloe Rabinowitz - Jan 27, 2020
TUTA Theatre will present the world premiere adaptation of Hedda Gabler: A Play with Live Music, adapted and directed by Artistic Director Jacqueline Stone, with original music and music direction by Wain Parham, based on the play by Henrik Ibsen. Hedda Gabler will play February 25 - March 29, 2020 at Strawdog Theatre Company, 1802 W. Berenice Ave. in Chicago. Tickets are currently available at www.tutatheatre.org. The press opening is Thursday, February 27 at 7:30 pm.