Industry Pro Newsletter: A Look at Broadway's Comeback, The Leadership Shuffle Continues
And Cara Joy David looks into questions facing the Tony Administration Committee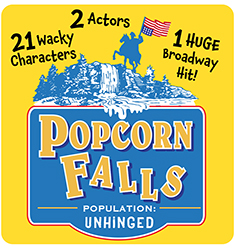 Brought to you by: Popcorn Falls, a New Comedy by James Hindman
'A FEEL GOOD SHOW!' - New York Times
'Laugh out loud comic Genius!' - BroadwayWorld
'Popcorn Falls is a marvel - a full-blown, riotous farce.' It is a beautifully, hilariously acted two-hander, and I cannot recommend it more highly. Take a trip off the beaten path and visit the folks in Popcorn Falls!' - Out in Jersey
'Charming? Check! Funny? Check! Inventive? Check! Popcorn Falls hits all these desires and More!' - NJ.com
READY TO INCLUDE IN YOUR NEXT SEASON?
One of the most interesting pieces of information included in the Variety article linked later in this newsletter is the way in which the buying cycle has shifted for tickets to Broadway shows. At BroadwayWorld, we're not only tracking Broadway data, but in regular meetings with regional theatres and survey's of our audience, we're seeing these same trends play out in regional houses across the country. Audiences are buying tickets closer and closer to the actual show date - but that doesn't necessarily mean they're making the decision to see the show late. In a post-COVID era, audiences are more attuned to the fact that things can shift, and so in an effort to protect themselves from navigating a cancellation, they're waiting to purchase their tickets.
SUBSCRIBE NOW - Want this newsletter delivered to your inbox every Monday? Make sure and subscribe using the form at the top or bottom of this page to join the Industry Pro mailing list.
Industry Trends
Variety Goes Inside Broadway's Comeback
The theater sector appears to have learned from the omicron disruptions, which resulted in the cancellation of more than 200 performances in late 2021 and early 2022, and is now better equipped with the necessary personnel and preparations to reduce stoppages. Only a few of shows have been canceled recently due to illness. Advance sales have been the best measure of a show's health for years, with previous productions amassing significant advances for upcoming performances spread out over several months. The average timeline has now shrunk considerably. The biggest shows still have substantial advances, but for many titles, the average advance sales window has shrunk to four to six weeks, and for others, it has been reduced to only seven to 10 days. Click here to read more...
Broadway/New York
Sometimes seasons go by without any truly perplexing questions for the Tony Award Administration Committee to answer. This will not be one of those seasons. As I wrote last month, there are close calls on what will be considered a new play versus revival and now thrown into the mix is the play or musical decision involving ROOM.
How Tony eligibility works is it starts with a letter from the production. A lead producer submits a letter regarding the producer's position on categorization-that includes play versus musical and if the production believes any actors or behind-the-scenes professionals should be categorized differently than their opening night title billing would indicate. The producer also submits answers to a questionnaire regarding original or replicated elements. The Administration Committee does the rest. What the production requests is not public, but sometimes leaks out. Therefore, we know the 24-member committee does not always follow producer requests. For example, Scott Rudin pushed hard for SHUFFLE ALONG to be considered a revival, but it was ruled eligible in the new musical category. (Read here for more detail about the eligibility process.)
With regard to what is a musical versus a play, the lines are usually clear. However, there is the tricky "play with music" genre. Within that genre there are pieces like IMAGINARY FRIENDS that seem like plays despite some added original songs. Then there are the ones where the line is fuzzier like END OF THE RAINBOW or LADY DAY AT EMERSON'S BAR AND GRILL, both of which were considered plays but could have gone either way. In a letter sent to the Tony Administration Committee in 2014 arguing why LADY DAY should be considered a play, its producer wrote: "There is no set-in-stone definition of what makes a musical a musical and a play a play. Traditionally, however, the line between musicals and plays with music has been drawn based on the music's function within the show. In a traditional book musical, songs are integral to the plot, blended seamlessly with the dialogue and used to advance situations or to express emotion too powerful for the characters to speak. In LADY DAY, on the other hand, the musical numbers exist only as performances within the larger work."
ROOM--which will star Adrienne Warren, a Tony winner for Best Actress in a Musical--is seemingly close to the play/musical line for viewers. J. Kelly Nestruck, theater critic for Canada's The Globe and Mail, called it a "play with music" (which is how it was characterized by producers in other mountings) in one piece he wrote and an "unorthodox musical" in another. The songs don't exist as only performances, but quantity and context definitely matter in the determination.
Time will tell what producers petition for when ROOM hits Broadway. Part of this is strategy. The Administration Committee is finally meeting on January 31 and that meeting will partially decide how crowded the play field is. But even if all the questionable new-ish plays are deemed revivals, which is highly unlikely, the Best Play category is still more packed than the Best Musical category and insiders are expecting one more play announcement.
With ROOM not opening until April 17, the decision will come out after the season's last Administration Committee meeting.
Outer Critics Circle Announces Dates and Genderless Acting Categories
The deadline for nominators to attend a show in the 2022-2023 season is April 23 on Sunday. The OCC Awards ceremony will take place on Thursday, May 25, at the Bruno Walter Auditorium at the New York Public Library for The Performing Arts. The OCC Awards nominations announcement will happen on Tuesday, April 25, winners will be announced on Tuesday, May 16, and the awards ceremony will happen on Tuesday, May 16. The Outer Critics Circle board of directors has decided to broaden acting categories to separately include off-Broadway productions and to abolish gender restrictions from acting categories. Actors from Broadway and off-Broadway companies had previously shared a nomination in the same category. Click here to read more...
Regional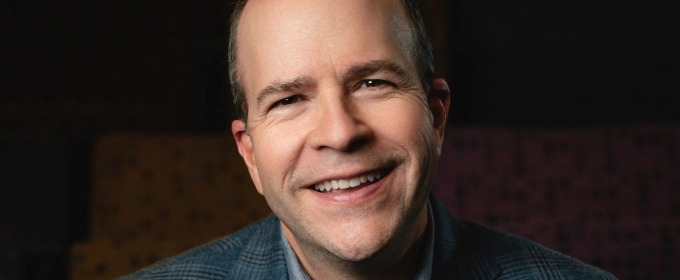 Peter Rothstein Named Producing Artistic Director at Asolo Rep
In addition to being a skilled director of opera, musical theater, theater, and new work development, Rothstein founded Theater Latté Da, a Minneapolis-based organization devoted to daring music-theatre. Since Theater Latté Da's founding in 1992, Rothstein has directed 82 main-stage plays, including 13 world premieres. Following Michael Donald Edwards' anticipated departure on June 30, 2023, Rothstein has agreed to a five-year contract and will start in the position on July 1, 2023. Click here to read more...
Dayron J. Miles Named Associate Artistic Director at A.R.T.
Dayron J. Miles has been named the associate artistic director of American Repertory Theater. As the Senior Advisor for Civic Engagement and Strategic Partnerships, Miles joined A.R.T. in November 2019. In his role as Associate Artistic Director, Miles will collaborate closely with A.R.T. AD Dianne Paulus in developing and upholding the A.R.T.'s aim to push the boundaries of theater. Together, they will defend A.R.T.'s principles in all artistic endeavors and emphasize community in all facets of the theater. Along with Mark Lunsford, the artistic producer, and Ryan McKittrick, the director of creative programs and dramaturg, Miles and Paulus will continue to co-curate artistic programming while embracing the shared leadership model. Click here to read more...
Micah-Shane Brewer New Artistic Director at Nashville Rep
Nashville Repertory Theatre elevated Micah-Shane Brewer to the position of artistic director. Brewer formerly worked as the company's producer and is now the fifth artistic director in the 38-year history of the organization. Brewer joined Nashville Rep in 2020 as a teaching artist and has been the organization's producer since 2021. In that capacity, he directed three of the most Popular Productions in Nashville Rep history: Mary Poppins, Rent, and most recently, Elf the Musical. Ragtime was the Rep's first performance after the pandemic. Click here to read more...
Hayley Finn Named Artistic Director at Theater J
Hayley Finn (she/her) has been named as Theater J's new artistic director, effective February 1, 2023. Managing Director David Lloyd Olson (he/him) is joined by Finn in the management of the theater, a project of the Edlavitch DC Jewish Community Center (EDCJCC).Finn spent sixteen years as Associate Artistic Director at the Playwrights' Center in Minneapolis, Minnesota. Click here to read more...
International
King's Theatre in Edinburgh at Risk of Closure
A long-awaited refurbishment of the venue is looking at a £9 million budget shortfall for the project. If the funds are not raised in short order, Capital Theatres - who operate the venue for the government - intend to move on from the project and the venue. Click here to read more...
Missed our last few newsletters?
January 23, 2023 - Alive Downtown Alliance, Labor Issues on the West End
With more frequency, we are starting to see alliances of theaters come together across different regions to create a stronger entity. And that isn't a surprising development. Given the rising costs within the industry, collaboration continues to be one of the best ways to keep those costs down. As Cara Joy David has been reporting, the regional theater scene continues to face new challenges resulting from the pandemic, and working together has been one of the key ways that they are able to see themselves through the situation. Hence, coalitions like Alive Downtown in New York state are great examples of how organizations used to operating in a silo can come together to overcome these new challenges. Click here to read more...
January 17, 2023 - Multiple High-Profile Leadership Departures
A new labor agreement in the UK, multiple high profile departures, and the end of the streaming truce between AEA and SAG-AFTRA are the highlights of this week's Industry Pro newsletter, which indicates an industry that is in the midst of roaring back and finding its footing. While each of the departures is for a different reason, they all highlight the challenges that theaters will be facing moving forward - tighter budgets, retirements, and retaining talent in the industry. Click here to read more...
January 9, 2023 - Directors in the UK, Women of Color Leaving Theater at Alarming Rate
Over the weekend, multiple Broadway shows took their final bow, with a few more coming this week. There are a lot of shows on the horizon to be excited about, and the holiday box office on Broadway was definitely encouraging. But how are things going regionally? This week, Cara Joy David takes a look at some of the regional trends in ticket buying, and what bumpy waters might be ahead for these large regional companies. Additionally, stories of troubling trends on who is leaving the field - women of color leaving leadership posts, directors in the UK exiting the industry, and theaters adjusting their leadership models as they step into an unknown future. Click here to read more...
BroadwayWorld Resources
BroadwayWorld Stage Mag - A Fully Interactive Show Program
The digital solution to your show program needs - want to see what's possible? Check out the Stage Mag's for A Gentleman's Guide to Love and Murder and for The Musical of Musicals (The Musical!)! Then start building your own at stagemag.broadwayworld.com.
Add Your Show to our Regional Events Calendar
As audiences get set to return to in-person performances, and as your company works to market your own return to the stage, make sure you've got your upcoming shows in our regional events calendars. Listings are free of charge, with boosting options available. Get your show listed now
Want this newsletter in your inbox every week? Subscribe here.
Want more information about marketing options with BroadwayWorld? Request a media kit here and a member of our sales and marketing team will reach out promptly.