Industry Pro Newsletter: Alive Downtown Alliance, Labor Issues on the West End
Cara Joy David continues her look at the current state of Regional Theaters and their audiences.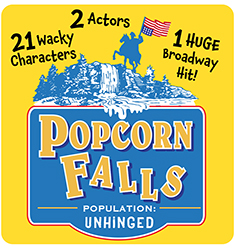 Brought to you by: Popcorn Falls, a New Comedy by James Hindman
'A FEEL GOOD SHOW!' - New York Times
'Laugh out loud comic Genius!' - BroadwayWorld
'Popcorn Falls is a marvel - a full-blown, riotous farce.' It is a beautifully, hilariously acted two-hander, and I cannot recommend it more highly. Take a trip off the beaten path and visit the folks in Popcorn Falls!' - Out in Jersey
'Charming? Check! Funny? Check! Inventive? Check! Popcorn Falls hits all these desires and More!' - NJ.com
READY TO INCLUDE IN YOUR NEXT SEASON?
With more frequency, we are starting to see alliances of theaters come together across different regions to create a stronger entity. And that isn't a surprising development. Given the rising costs within the industry, collaboration continues to be one of the best ways to keep those costs down. As Cara Joy David has been reporting, the regional theater scene continues to face new challenges resulting from the pandemic, and working together has been one of the key ways that they are able to see themselves through the situation. Hence, coalitions like Alive Downtown in New York state are great examples of how organizations used to operating in a silo can come together to overcome these new challenges.
SUBSCRIBE NOW - Want this newsletter delivered to your inbox every Monday? Make sure and subscribe using the form at the top or bottom of this page to join the Industry Pro mailing list.
Industry Trends
Senate Judiciary to Investigate Ticket Selling Platforms
Senators are holding a hearing after the Ticketmaster website crashed due to the overwhelming demand for Taylor Swift tickets. Lawmakers are using the situation as an opportunity to investigate a variety of business practices in the ticketing sector. Following the November fiasco in which Swift fans were barred from presales and a public sale was canceled, the entire Senate Judiciary Committee has scheduled a hearing on Tuesday titled "That's The Ticket: Promoting Competition and Protecting Consumers in Live Entertainment." Click here to read more...
Subscribe to this Newsletter on LinkedIn
Stay up-to-date on the latest latest industry news, trends, and offers by subscribing to our weekly Industry Pro newsletter on LinkedIn. By subscribing to our weekly Industry Pro newsletter get the latest news featuring the most important stories affecting professionals in the theatre industry, exclusive promotional opportunities from BroadwayWorld, and research insights from BWW Research featuring summarized data from our monthly audience surveys. Click here to subscribe.
Broadway/New York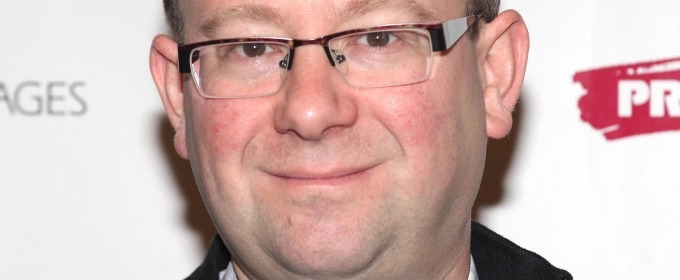 Andrew Leynse, Primary Stages Artistic Director, Passes Away
According to various sources, Primary Stages Artistic Director Andrew Leynse has passed away from complications due to an infection. He is survived by his wife, actress Mary Bacon, son, Abadi Bacon Leynse, and brother, photographer James Leynse. Click here to read more...
Times Square Theatre Construction Halted
Construction has halted on the Times Square Theater, which has been under renovation for several years. According to The New York Post, the project is currently on pause while the broker looks for a tenant. Click here to read more
Regional
How Regional Theaters Are Making it Work in 2023 by Cara Joy David
A couple of weeks ago, I wrote about the problems regional theaters are having attracting audiences. As I wrote, the majority of theaters that have returned are doing less shows. I donated to at least one theater in all 50 states in 2022 and, during my review of theater websites, it was depressing to see theaters that used to do six shows, doing three now, especially because those three tended to be more traditional fare. This at a time when development programs have been gutted.
"The audience has sort of withdrawn from risk to a large degree," said HowlRound co- founder David Dower, who is currently executive director of Club Fugazi, a commercial theater in San Francisco. "So things that are familiar are doing better. That's always been true, but for some reason it is true now to a greater degree."
Various theaters are indeed reporting some success with well-known titles, such as CHICAGO, LITTLE SHOP OF HORRORS and CABARET. Additionally, most of the larger theater companies that are doing well seem to have had at least one tentpole world premiere with big-names attached (typically boosted by enhancement money) since theater returned.
For example, a big hit for Denver Center for the Performing Arts (DCPA) Theatre Company this season was THEATER OF THE MIND, a world premiere interactive experience by David Byrne and Mala Geonkar, which sold approximately 40,000 tickets.
Of course, we want regionals to premiere works from little known artists too. And the good news is, based on anecdotal evidence, a rising tide does seem to lift all boats. Obviously successful productions help fund other productions, but, more than that, theaters that are selling tickets to one big show, also seem to have seasons that are selling better overall.
DCPA Theatre Company Artistic Director Chris Coleman said Alexis Scheer's LAUGHS IN SPANISH and Yussef El Guindi's HOTTER THAN EGYPT, two winter offerings, are on target to reach almost 80% capacity.
"I am thrilled about it in this environment," he said. "It is good news. But we are still very focused on getting people here to the full extent that they were before the pandemic. I feel like the trend lines are encouraging, but we need more, especially with the increasing costs."
Unfortunately, there is no magic formula. Audience members I've spoken to on my trips to regionals have cited all kinds of reasons for being there. There are so many things that are not replicable. The way a certain show takes off. A community's desire to support a specific theater.
Asolo Repertory Theatre in Sarasota, Florida had a 2021-2022 season studded with new projects, including the world premiere of the Lynn Ahrens-Stephen Flaherty musical KNOXVILLE. But its sales have remained strong this season: CABARET was a hit for the company, and current productions of Lauren Gunderson's SILENT SKY and Ken Ludwig'S THE THREE MUSKETEERS are selling well. Perhaps this season's offerings were buoyed by last season, but there are likely additional factors at play as well.
"There is a passion for the arts here and I think that may explain some of our numbers being a little better than the rest of the country," Asolo producing artistic director, Michael Donald Edwards, said.
And, certainly, all theaters need that passion. They need communities that recognize how important theater is. Now more than ever.
Alive Downtowns - A New Coalition of Upstate New York Theaters
The 13 downtown historic performing arts centers from Jamestown to Poughkeepsie have joined forces to form Alive Downtowns. This alliance, which has met almost continuously since the beginning of the pandemic, is asking the state for ongoing operating funding of $20 million. Their intention is to persuade New York legislators to consider historic theaters in the upstate in the same way that they do zoos, aquariums, and statewide public television - institutions that provide significant public benefits to the state's residents. Click here to read more...
International
West End Strike Possible After Pay Claim Submitted
According to a survey by Equity, two thirds of stage managers and actors in the West End have recently pondered leaving the business because of the wages and working conditions. They are now requesting a 17% pay increase and five-day rehearsal weeks. The Society of London Theatre has received a West End pay claim from the union, and the union has indicated that strike action is a possibility if the claim is denied. Click here to read more...
Audibert Named Artistic Director of Chichester Festival Theatre
Justin Audibert has been named as the next artistic director of Chichester Festival Theatre. Daniel Evans will be replaced by Audibert, who now oversees the Unicorn Theatre for Children in London, and he will begin in his new position in July. Evans is departing for a leadership role at the Royal Shakespeare Company. Audibert has directed a number of critically lauded productions for the Royal Shakespeare Company, The National Theatre, and the Unicorn, including Anansi the Spider and Marvin's Binoculars, which he also authored. Click here to read more...
Missed our last few newsletters?
January 17, 2023 - Multiple High-Profile Leadership Departures
A new labor agreement in the UK, multiple high profile departures, and the end of the streaming truce between AEA and SAG-AFTRA are the highlights of this week's Industry Pro newsletter, which indicates an industry that is in the midst of roaring back and finding its footing. While each of the departures is for a different reason, they all highlight the challenges that theaters will be facing moving forward - tighter budgets, retirements, and retaining talent in the industry. Click here to read more...
January 9, 2023 - Directors in the UK, Women of Color Leaving Theater at Alarming Rate
Over the weekend, multiple Broadway shows took their final bow, with a few more coming this week. There are a lot of shows on the horizon to be excited about, and the holiday box office on Broadway was definitely encouraging. But how are things going regionally? This week, Cara Joy David takes a look at some of the regional trends in ticket buying, and what bumpy waters might be ahead for these large regional companies. Additionally, stories of troubling trends on who is leaving the field - women of color leaving leadership posts, directors in the UK exiting the industry, and theaters adjusting their leadership models as they step into an unknown future. Click here to read more...
January 3, 2023 - Cara Joy David's Lessons for Theater in 2022
Happy New Year! Early reports indicate that last week was a good one for Broadway Box Offices, and here's a reminder that you can get up to date gross information on BroadwayWorld when the League releases their data, with that data sortable by various factors. With the year coming to a close last week, Cara Joy David offers her thoughts on a few of the lessons that the industry (hopefully) has learned from 2022. We also take a look at some of our regional critics favorite moments from last year. Click here to read more...
BroadwayWorld Resources
BroadwayWorld Stage Mag - A Fully Interactive Show Program
The digital solution to your show program needs - want to see what's possible? Check out the Stage Mag's for A Gentleman's Guide to Love and Murder and for The Musical of Musicals (The Musical!)! Then start building your own at stagemag.broadwayworld.com.
Add Your Show to our Regional Events Calendar
As audiences get set to return to in-person performances, and as your company works to market your own return to the stage, make sure you've got your upcoming shows in our regional events calendars. Listings are free of charge, with boosting options available. Get your show listed now
Want this newsletter in your inbox every week? Subscribe here.
Want more information about marketing options with BroadwayWorld? Request a media kit here and a member of our sales and marketing team will reach out promptly.