Industry Pro Newsletter: Box Office Steady Heading into Thanksgiving, Broadway Mourns Sondheim's Passing
With the news on Friday, the Theatre Community Paused to Honor the Legend
November 29, 2021 -
Happy Hanukkah! As we have officially entered the first holiday season with Broadway back since the shutdown, we'll be monitoring how audiences navigate going back to the theatre. A period that is normally a large boon for box offices across the globe, will this be the next big step toward recovery? Or will new variant fears delay the return of those who were already hesitant to buy tickets. One thing that is likely, is that we will continue to see the trend of audience members buying tickets much later in the buying cycle than ever before, with many purchases coming as late as within one week of performance. For marketers and producers alike, this has continued to shift the planning process for a production and the marketing plan - something we'll be discussing on Wednesday at the Industry Pro webinar. While there are plenty of stories that we've been tracking over the Thanksgiving week, none carry the same weight and sadness of the news of Stephen Sondheim's passing on Friday. The genius of musical theatre pushed the form to new heights, and in many ways gave us the modern musical that we know today. The theatre world is completely different because he was in it, and as we move forward without Sondheim, it will never be the same again.
The Social Report
Company has moved up in the leaderboard following the passing of Stephen Sondheim. The Music Man takes the top stop after releasing a first look at rehearsals.
Broadway Honors Stephen Sondheim
With the news on Friday of Stephen Sondheim's passing, the Broadway community gathered on Sunday afternoon for a tribute to his life and work by performing Sunday from Sunday in the Park with George in Times Square. You can view the video of the performance here, and see images from the gathering here. On Sunday, CBS Sunday Morning re-aired a conversation between Sondheim and Patti LuPone from the previous year. The tributes to Sondheim started pouring in on Friday night, with many celebrating not only his genius, but his generosity. In addition to pushing the form of musical theatre to new heights, he never stopped nurturing new artists and being a cheerleader for theatre as a whole.
Box Office Held Steady Heading into Thanksgiving
Forbes reported on the state of the Broadway Box Office heading into Thanksgiving - a slight tick down, but slight enough that it was more statistical noise than any sign of trouble - and discussed the industries expectations (and hopes) heading into Thanksgiving weekend and the holiday season beyond. While the Thanksgiving weekend box office numbers aren't available yet, when they are you'll be able to find them here.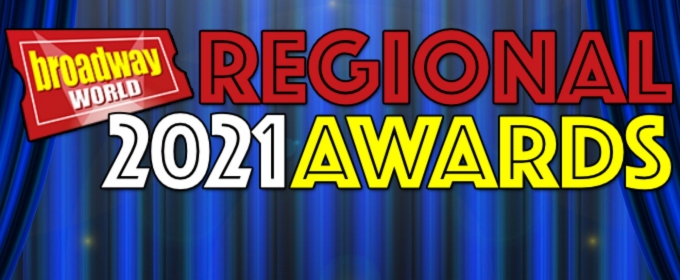 Voting Now Open in the BroadwayWorld Regional Awards 2021
This year, the regional awards cover over 100 cities across the globe - with categories for both in-person events and streaming productions. Click the link above to find your region and get the word out to your supporters that they only have until the end of December to vote.
Lush the Latest Brand to Rethink Social Media
The British cosmetics brand has recently announced a new policy that will shutdown its social media pages as marketing channels for the brand - only the latest company to do something similar, but certainly the most comprehensive such brand. The brand cites the unhealthy way social media has intruded on our lives - including our sense of beauty - as one of the reasons. In lieu of marketing in the toxic environment that can exist on social, something that can be both dangerous and a turn off for consumers, Lush is opting for both events based marketing and more direct buy style campaigns to reach their ideal customer.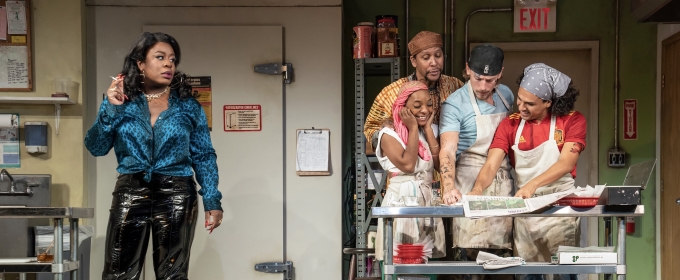 Clyde's Opens on Broadway, and Soon - Online
It has been the question of the hour ever since theatres began returning to in-person performances: But what about streaming? In January, towards the scheduled conclusion of the Broadway run of Lynn Nottage's Clyde's, the answer will be that it is sticking around. The final 16 performances of the show will be available in a real time livestream for audience members around the world in an effort to increase access to the production.
Chelsea Factory Opens Its Doors
The five-year initiative brings a new arts center to the New York scene devoted to supporting artists that are incubating projects in theatre, film, dance, and music. Public performances will begin at the space in January. The project is supported by philanthropists and real estate developers aiming to revitalize the post-coronavirus arts scene in New York with a myriad of residencies to support projects at various stages of development.
Sunday Morning Michael Dale Returns
After a minor accident delayed column number two, former Chief Critic Michael Dale returns for the second installment of what will be a weekly look at some of the less-covered productions in theatre. While there will be another brief hiatus while Michael recovers, the column remains a must-read.
For Some Fun: 'Broadway is Back' on Jeopardy
Last week, one of the categories on Jeopardy was Broadway themed - click the link above to see how you do in clearing the category.
Industry Pro Webinar: The New Marketing Cycle with Rian Durham of Situation
As theatres across the globe have started the journey back to normal operations, one thing has become abundantly clear: audience members aren't buying tickets in the same way, or on the same cycle, that they were beforehand. As many producers have noted, audiences are buying tickets later and later in the cycle, with many ticket purchases coming within two weeks of the performance date. This shift means that producers and their marketing team must reconsider how and when they're making their media buys. For this webinar, we'll be joined by Situation's Rian Durham to discuss what producers should be considering, how Situation is dealing with the shift, and more!
Mark your calendars and register now for the webinar on December 1 at 3pm Eastern!
Add Your Show to our Regional Events Calendar
As audiences get set to return to in-person performances, and as your company works to market your own return to the stage, make sure you've got your upcoming shows in our regional events calendars. Listings are free of charge, with boosting options available. Get your show listed now!
BroadwayWorld Stage Mag - A Fully Interactive Show Program
The digital solution to your show program needs - want to see what's possible? Check out the Stage Mag's for off-Broadway's Blindness and for Next on Stage Season 3! Then start building your own at stagemag.broadwayworld.com.
Want more information about marketing options with BroadwayWorld? Request a media kit here and a member of our sales and marketing team will reach out promptly.