Front Row Productions Announces First Fellow
Marjuan Canady has been selected as the 2021 Front Row Productions Fellow.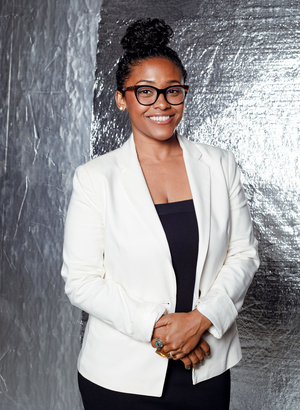 Stephen Byrd & Alia Jones-Harvey's Front Row Productions Fellowship, in association with Columbia University School of the Arts, has announced the selection of Marjuan Canady as the 2021 Front Row Productions Fellow.
"We are thrilled to announce Marjuan as our very first Front Row Productions Fellow at Columbia University". Byrd and Jones-Harvey said, "The quality and strength of the applicant pool was beyond anything that we had anticipated. Along with our Mentors, Advisors, and Steven Chaikelson, we are looking forward to working with Marjuan to make her project a reality. We have no doubt that she will make a meaningful contribution to our theatre community."
Front Row Productions was established by award-winning producers Stephen Byrd and Alia Jones-Harvey to bring major works to Broadway and the West End featuring diverse casts, creative teams and management. In furtherance of that mission, the producing team founded the Front Row Productions Fellowship this year to support the development of gifted theatrical producers of color and increase the diversity of work produced on Broadway. Applicants who have demonstrated potential, achievement and/or leadership in and support for the African-American theatre community will be given preference during the selection process.
Stephen Byrd and Alia Jones-Harvey have partnered with Steven Chaikelson, Head of the MFA Theatre Management & Producing Concentration at Columbia to create a pipeline for emerging producers of color to bring their work to Broadway. The program is designed for an individual with producing and/or theatre management experience who is looking to take their existing project to the next level and aspires to a career as a lead commercial producer. The goal of the program is to foster entrepreneurial skills and to help the Fellow create their own business opportunities. The Fellowship will provide the tools to succeed in the competitive Broadway environment; access to a New York City and regional network of theatre professionals; and expert guidance in the creative and business development of their fellowship project.
The Front Row Productions Fellow is supported by Fellowship Mentors Stephen Byrd, Alia Jones-Harvey, Jordan Roth (President, Jujamcyn Theaters), Eva Price (Producer), Willette Klausner (Producer) and Steven Chaikelson, along an advisory council of industry leaders who serve as additional resources for the fellows, sharing their expertise, perspective, and complementing the existing mentorship and academic curriculum. The Advisory Council includes Jackie Alexander (Artistic Director, North Carolina Black Repertory Theatre), Saheem Ali (Associate Artistic Director, The Public Theater), Maria Manuela Goyanes (Artistic Director, Woolly Mammoth Theatre Company), Amy Jacobs (General Manager, Bespoke Theatricals), Jonathan McCrory (Artistic Director, National Black Theatre), Anthony McDonald (Executive Director, Shubert Theatre, New Haven), Ira Pittelman (Producer), Jeffrey Richards (Producer), LaTanya Richardson Jackson (Actor/Director), Nick Scandalios (Executive Vice President, Nederlander Organization), Stephen Sosnowski (Senior Vice President, SpotCo), and Tamara Tunie (Actor/Director/Producer).
Marjuan Canady is an award-winning Caribbean-American producer, director, writer, performer, entrepreneur, and educator. A native Washingtonian, her work spans theater, film, tv, children's media and literature. Her original work has been seen at The John F. Kennedy Center, Sesame Street, The Smithsonian, Harlem Stage, The Lincoln Center, the Atlas Performing Arts Center, and the Miami Book Fair. She is the CEO/ Author of the children's media brand, Callaloo Kids in which she penned four children's books while adapting these stories on to international stages and into digital media. Marjuan has held fellowships at The Schomburg Center, DC Commission on the Arts, Caribbean Cultural Center African Diaspora Institute, and the Anacostia Arts Center. She is the Founder of her production company Sepia Works and non-profit, Canady Foundation for the Arts. Marjuan is a graduate of Duke Ellington School of the Arts and holds her B.A. in Theatre / Africana Studies from Fordham University and her M.A. in Arts Politics from NYU Tisch School of the Arts. She is a proud member of the Producers Guild of America. Marjuan currently resides in Washington, DC with her daughter and partner, Sheldon.
During her time participating in the year-long Front Row Productions Fellowship, Canady will develop her fellowship project; receive a $10,000 stipend and a $20,000 budget to cover development costs; receive one-on-one support from the mentors and advisors; have access to the Columbia University resources including the library system and courses offered through the MFA concentration in Theatre Management & Producing; and have the opportunity to participate in the Theatre Management & Producing Concentration's Producer Exchange Program with Stage One in the UK.
Generous support for the Front Row Productions Fellowship includes The Barbara Stiefel Foundation, Comcast NBCU Foundation, No Guarantees, Jujamcyn Theaters, The Nederlander Organization, The Shubert Organization, Ira Pittelman, Rene Smith, Sharon Karmazin, Jeffrey Richards, Scott Wilcox, Jennifer Melin Miller, and Dr. Ofem I. Ajah.
The 2021 Front Row Productions Fellowship year runs from September 2021 through August 2022. Prospective applicants can visit https://FrontRowFellowship.com for more information about the program and to join the mailing list. The application deadline for the 2022 Fellowship will be announced in the spring of 2022.
Industry Classifieds
More Hot Stories For You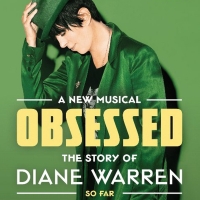 New Musical OBSESSED, THE STORY OF DIANE WARREN...SO FAR in Development, Directed by Kathleen Marshall

December 5, 2022

OBSESSED, The Story of Diane Warren...so far, a new musical based on the incredible life of one of the most famous and successful songwriters of all time, is in development.
---
Building for the Arts Welcomes David J. Roberts as New President

December 5, 2022

Building for the Arts announced that David J. Roberts will succeed Wendy Rowden as President. Rowden, who served as BFA's President for eight years, will remain on BFA's Board of Directors following her December 13, 2022 departure.
---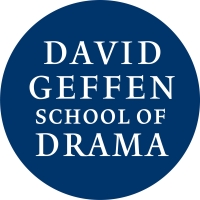 Carla L. Jackson Appointed Assistant Dean & General Manager at David Geffen School of Drama/Yale Repertory Theatre

December 5, 2022

Carla L. Jackson has been appointed Assistant Dean/General Manager at David Geffen School of Drama/Yale Repertory Theatre, joining the leadership team of James Bundy, Dean/Artistic Director; Florie Seery, Associate Dean/Managing Director; and Chantal Rodriguez, Associate Dean.
---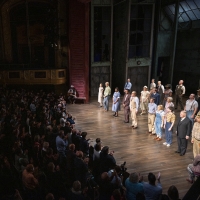 TO KILL A MOCKINGBIRD Faces New Legal Troubles

December 2, 2022

In 2019 the producers of the Broadway adaptation of To Kill a Mockingbird sought to prevent small theaters around the country from staging an earlier dramatization of the novel. Now, the publisher of the earlier adaptation of the novel is seeking the stop the Broadway version of To Kill a Mockingbird from being staged at a variety of venues.
---
The Harriet Tubman Effect Launches Broadway Ticket Accessibility Initiative

December 2, 2022

The Harriet Tubman Effect has announced a  partnership with several Broadway shows to increase accessibility to tickets.
---