Applications Now Open for 2023 Parity Productions Development Award
The selected playwrights receive $2,500 each, and extensive developmental support for their play, including one "closed door" reading with the Parity team.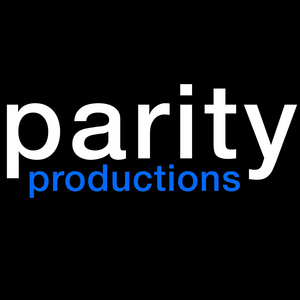 Parity Productions, the New York based theatre company dedicated to producing new work by women, trans, and gender-expansive playwrights has opened applications for playwrights to the 2023 Parity Development Award, formerly known as the Parity Annual Commission.
Each year, Parity presents two awards to early-to-mid career playwrights who have demonstrated a dedication to the craft of playwriting, a singular talent for storytelling, and whose work is in harmony with Parity's artistic mission. The selected playwrights receive $2,500 each, and extensive developmental support for their play, including one "closed door" reading with the Parity team and at least one public reading, with an option for Par-ity to produce the awarded work.
On the change of the award's title from Parity Commission to Parity Development Award, Literary Manager Jaye Hunt: "The Annual Parity Commission has always been a development award - we are developing both the play and the playwright as an artist - and now the title matches the intention."
The application opened January 26th, 2023 and closes on Wednesday, March 1st, 2023, or when the first 150 scripts are received.
Parity is thrilled to announce that this year, playwrights will apply through the new and expanded Parity Database, where they will be asked to make a free profile.
Once the profile is set up, on the left-side menu, playwrights can access the Parity De-velopment Award application. Go to www.paritydatabase.org.
Full-length plays for consideration must be new and may not be musicals or have had a previous professional production (either Equity or non-Equity). Parity will consider works that have had prior readings or workshops. Playwrights are encouraged to consid-er Parity's mission before applying. There is no application fee.
"We are so happy to be able to utilize the Parity Database as the application tool for the Parity Development Award," says Artistic Director Ludovica Villar-Hauser. "As always, we are excited to see what playwrights will apply and to read their wonderful work."
Previous winners: Jordan Ramirez Puckett and Sam Mueller (2022), M Sloth Levine and Kelley Nicole Girod (2021), Jonathan Alexandratos and Amanda L. Andrei (2020), Shualee Cook and Gina Femia (2019), Liz Kerin and Azure D. Osborne-Lee (2018), and Mêlisa Annis and Else C. Went (2017).
Parity Productions identifies, develops, and produces new work exclusively by women, trans, and gender-expansive playwrights. At all phases of development and production, our creative teams are comprised of 80-100% women, trans, and gender-expansive art-ists. Our work unrelentingly centers the experiences of women, trans, and gender-expansive individuals onstage and off to provide urgent perspective to our audience and the industry, and to create greater momentum in achieving gender parity within the American theatre.
Ludovica Villar-Hauser Ludovica Villar-Hauser is the Founder, Artistic Director and Executive Director of Parity Productions. At Parity, her directing credits include the world premieres of Charlie's Waiting by 2017 Commission Winner Mêlisa Annis, Mirrors by 2018 Commission Winner Azure D. Osborne-Lee, Stop-Motion by 2018 Commission Winner Liz Kerin, and the award-winning She Calls Me Firefly by Teresa Lotz. Prior to founding Parity Productions, Ludovica directed many critically acclaimed plays in the U.S. and U.K., including Final Analysis by Otho Eskin (Signature Theatre); The Coun-tess by Gregory Murphy (Lamb's Theatre) and in London's West End (The Criterion Theatre); Leaves of Glass by Phillip Ridley (Peter Jay Sharpe Theater); As It Is in Heav-en by Arlene Hutton (The Cherry Lane); The Brightness of Heaven, (The Cherry Lane) and This Will All Be Yours (The Barrow Group Theatre) by Laura Pedersen; and Long Day's Journey Into Night by Eugene O'Neill in London's West End (The Arts Theatre). The filmed stage production of Stop-Motion by Liz Kerin in 2021 marks Ludovica's directorial film debut. In 1984, at the age of 23, with her production of O'Neill's Long Day's Journey into Night, Ludovica became the youngest woman ever to simultaneously produce and direct in London's West End. In the New York theatre indus-try, she was also one of the few women to own and operate her own theatre - The Greenwich Street Theatre - which she ran for 17 years. Ludovica served on the Board of the League of Professional Theatre Women from 2009-2018, is currently the Producer of the League's Oral History Project at the NYPL for the Performing Arts at Lincoln Cen-ter and is the League's Co-President.