BWW Interview: Michelle Oswari Unfolds the Stories of Jaksical and JOURNEY THROUGH TIME 2
Michelle Oswari, founder of the Jakarta-based musical community Jaksical, shares her thoughts on the community as it celebrates its second year. The anniversary was commemorated by a concert, JOURNEY THROUGH TIME 2: THE STORY UNFOLDS (or JTT2 for short), which was held on September 23rd 2018 at the Yustinus Hall, Atma Jaya University, Jakarta.
Oswari did double duty as both the director and a performer in JTT2, a revue of songs from musical theatre that encompass timeless classics as well as newer hits. The performers were selected through an audition process which started in May of this year. As part of their fundraising drive to keep JTT2 free of admission fee, Jaksical also held a fundraising gala dinner and talent showcase on August 25th, 2018.
First of all, congratulations on Journey Through Time 2! The theatre was packed! How do you feel now that it's finally done?
Thank you so much! I feel really blessed and honored to witness such talents that the cast and crew had put out there and grateful for the immense support coming from family and friends.
Journey Through Time was held to celebrate Jaksical's first anniversary, and JTT2 continues the tradition this year. Does Jaksical plan to continue the legacy and have JTT3 and so on in the upcoming years?
We do hope so! But of course, we want to add each year with something fresh, unique and fun for the audiences to enjoy!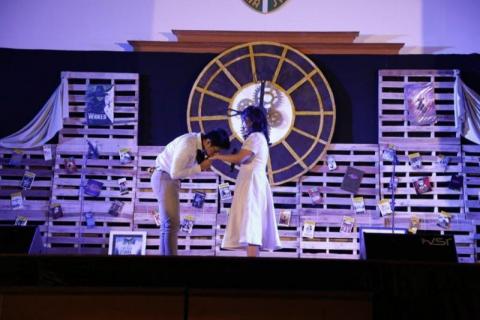 As for JTT2, how long was the production (and pre-production) process, and what was it like?
The whole production took around 7 months, starting from March. The process was fun, exciting and thrilling at the same time. We face some challenges along the way, but most importantly we work together as a team to make the concert happen.
And what were the biggest challenges the team faced in producing JTT2?
The biggest challenges are the adaptation process from being a small scale concert (JTT 1) to a bigger concert in JTT 2. A lot of things that we need to take care of. And also, as we grew in larger scale, sometimes, miscommunication do happen, but I'm glad to find such positive people who side our egos, work together as a team, focused on giving the best for the concert and that's what mattered the most!
How did you choose which songs to feature in JTT2?
We chose the song based on the chronological year the musical song was made, we chose the one who had deeper meaning, teach us a thing or two, and can relate with others, and not to forget cool beat, beautiful lyrics and more!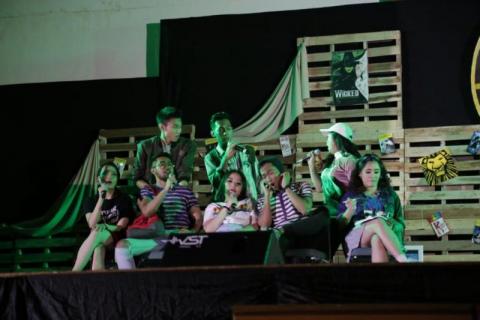 What was your personal favorite song from JTT2's song list and why?
Oh no! How can I choose, every song is my personal favorite. But I really adore [A CHORUS LINE's] At The Ballet because I'm in awe when finding out it was written from a real life story, and that feels really personal to me.
Moving forward, with all the talented cast and the hardworking, passionate crew, does Jaksical plan to produce a full-length musical
Yes, we do! I believe a well planned preparation is needed to make a high quality musical production, therefore I don't want to rush any of the process, but definitely look forward to it!
Oh, that's exciting news! Will it be an original or a preexisting show? Or is it too early for the announcement?
Just you wait, just you wait.
Will do! Now that Jaksical is two years old, which achievement(s) are you most proud of in the last year?
I'm proud on every process that the team had achieved, not only by seeing our successful events, but also looking at their personal life, how they grow and show their passion and their talents. And how they see Jaksical as their own home and family.
And finally, what are your hopes for Jaksical going forward?
I hope that we can continue to grow together, supporting each other and inspires a lot of people by our work. We also hope that we can spread the joy and happiness that we felt.
Awesome, thanks so much for your time!
Thank you, Raka! I had a lot of fun.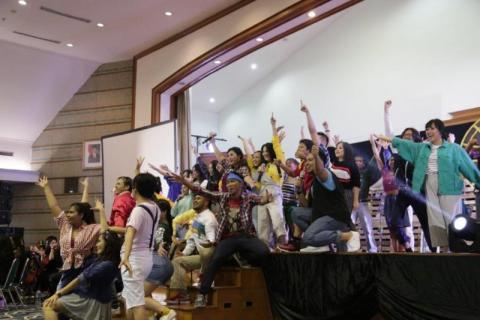 For information and updates on Jaksical, follow their Instagram on @jaksical. You can also follow Michelle Oswari on her Instagram @memichellemo.
(Michelle Oswari photo from her personal documentation by Albertus Raynaldi; JTT2 photos by Jaksical,)

Related Articles View More Indonesia

Stories

Shows