Photo Flash: First Look at GUYS AND DOLLS at Theatre Under The Stars
BroadwayWorld has a first look at Theatre Under The Stars' (TUTS) final Mainstage show of the 49th Season, Guys & Dolls!
Carlos Lopez leads the cast as "Nathan Detroit" with Madison Claire Parks as "Sarah Brown", Michelle Aravena as "Adelaide", and Omar Lopez-Cepero as "Sky Masterson".
Joining them will be Sofiya Cheyenne as "Big Jule", Paul Hope as "Arvide Abernathy", John Johnston as "Lt. Brannigan", Arthur Lazalde as "Harry the Horse", Cedric Leiba, Jr. as "Benny Southstreet", Lynda Keith McKnight as "Cartwright", and Roland Rusinek as "Nicely-Nicely".
Rounding out the cast in the ensemble are: Ryan Anthony, Mariela Arteaga, Austin Alejandro Arizpe, Gabriel Bernal, Cristina María Castro, Courtney Chilton, Juan Sebastian Cruz, Gabriella Enriquez, Hector Flores, Jr., Jorge Guerra, Jayson Kolbicz, Blair Medina, Michelle Mayo, Jessica Seavor, Michael Anthony Sylvester, and Christopher Tipps.
Directed by Nick DeGruccio, this Latin-inspired, reimagined production of Guys & Dolls runs through June 24 at the Hobby Center for the Performing Arts. Joining DeGruccio on the production is Julio Agustin as Choreographer, Stephen W. Jones as Music Director, Steven Young as Lighting Designer, Andrew Harper as Sound Designer, Ryan McGettigan as Scenic Coordinator, Colleen Grady as Costume Designer, and Gerard Kelly as Hair and Makeup Designer. Casting for Guys & Dolls was provided by Stewart/Whitley.
Guys & Dolls is the classic musical with music and lyrics by Frank Loesser and book by Jo Swerling and Abe Burrows, based on some of the short stories by Damon Runyonpremiered on Broadway in 1950, and the following year won five Tony Awards in every category in which it was nominated, including Best Musical. For tickets, visit TUTS.com.
THEATRE UNDER THE STARS ("TUTS") - (Dan Knechtges, Artistic Director; Hillary J Hart, Executive Director) - was founded by Frank M. Young in 1968 and is Houston's leading musical theatre company for performance, arts education and professional theatrical training; ranging from the classics to new work development. As a 501c3 performing arts organization, TUTS is dedicated to breaking down barriers to access by focusing on inclusivity, education, and community engagement through a commitment to artistic excellence, programs in the community, technique-based curriculum at the Humphreys School of Musical Theatre, and explorative, creative life-skills at The River Performing and Visual Arts Center. For more information, visit www.tuts.com.

Arthur Lazalde as Harry the Horse, Sofiya Cheyenne as Big Julie, and Omar Cepero-Lopez as Sky Masterson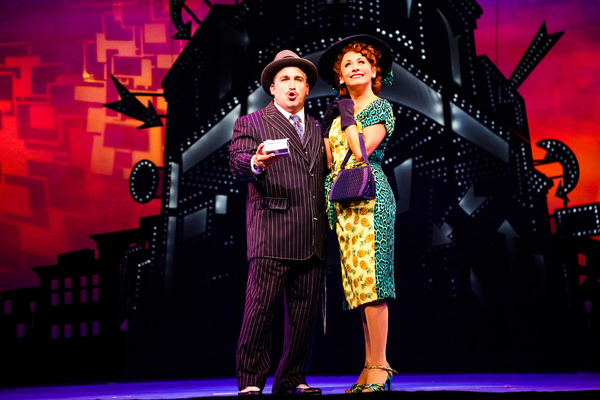 Carlos Lopez as Nathan Detroit and Michelle Aravena as Adelaide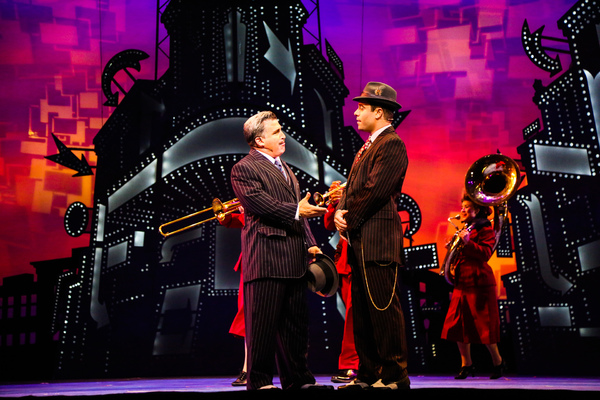 Carlos Lopez as Nathan Detroit and Omar Lopez-Cepero as Sky Masterson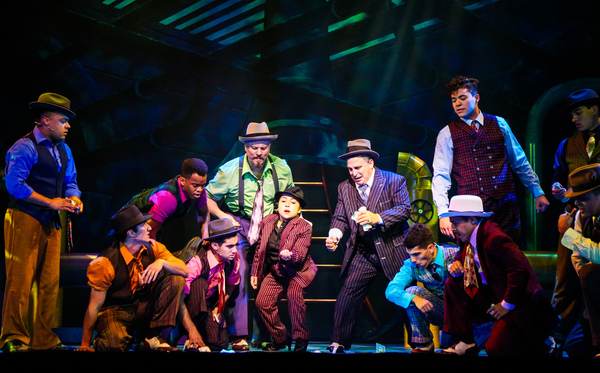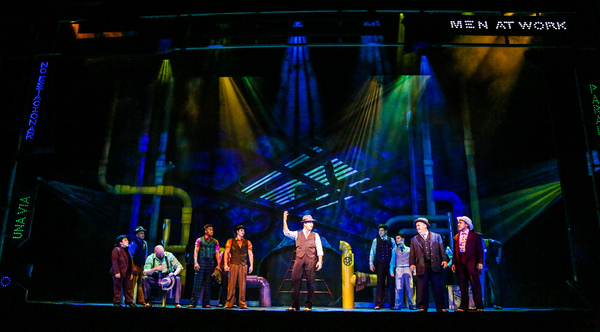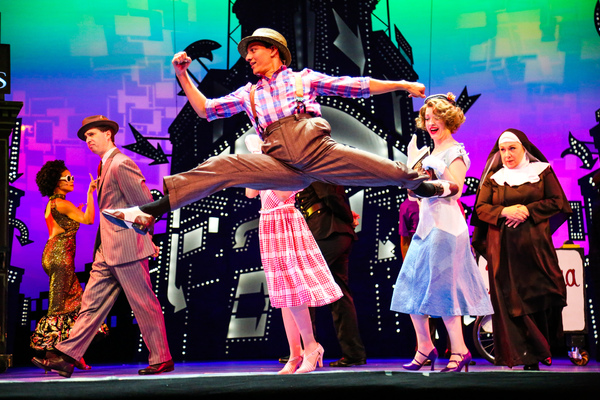 Cedric Leiba Jr as Benny Southstreet and Roland Rusinek as Nicely-Nicely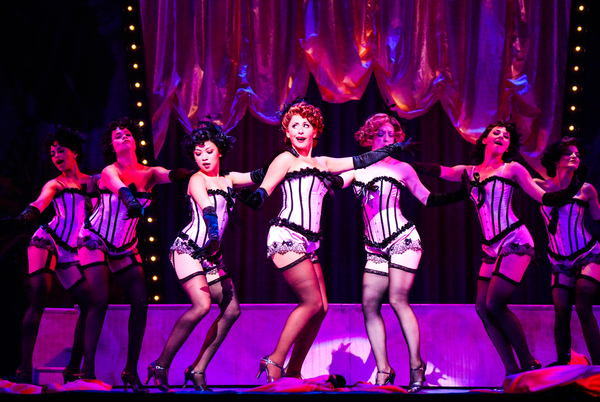 Michelle Aravena as Adelaide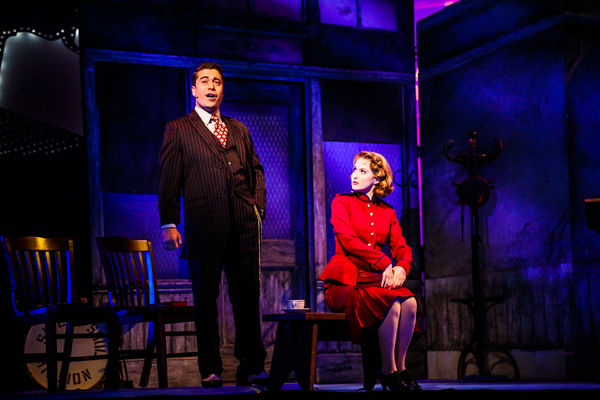 Omar Lopez-Cepero as Sky Masterson and Madison Claire Parks as Sarah Brown

Sofiya Cheyenne as Big Julie, Arthur Lazalde as Harry the Horse, Carlos Lopez as Nathan Detroit, and Cedric Leiba Jr as Benny Southstreet