HAMILTON Will Bring EduHam Program to Houston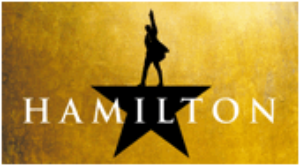 The innovative educational program that debuted at HAMILTON on Broadway continues in Houston on Thursday, May 17 when 2,500 students and teachers from 26 high schools attend the matinee performance of the musical at the Hobby Center.
The May 17 all-student matinee performance in Houston provides 2,500 high school students the opportunity to experience the musical HAMILTON after having spent several weeks in their classrooms studying American history through a special integrated curriculum about Alexander Hamilton and the nation's Founding Fathers.
In addition to seeing a performance of HAMILTON, students participate in a Q&A with members of the HAMILTON cast. As well, students representing various schools in attendance perform an original work they created based on their classroom studies - songs, rap, poetry, scenes, monologues - on the Hobby Center stage in front of their peers.
The Hamilton Education Program is one of several history education programs at the Gilder Lehrman Institute of American History. Its president, James G. Basker -- who devised the education program in New York in tandem with HAMILTON creator Lin-Manuel Miranda, producer Jeffrey Seller, The Rockefeller Foundation and the NYC Department of Education -- adds, "This project is transformative. HAMILTON has struck a chord with our nation's students because it embodies what great history education is all about: bringing the past to life and fostering connections with the exceptional individuals and moments that have made us who we are. This program empowers students to reclaim their own narrative and empowers teachers to bridge classroom learning with the stage."
HAMILTON producer Jeffrey Seller, who was instrumental in developing the HAMILTON Education Program, says about the program in Houston, "Our goal is to ensure that students have a shot to see HAMILTON and use its words, music and staging to further their understanding and enjoyment of American History, music and drama. We've had the pleasure of expanding the education program outside of New York in Los Angeles, Chicago and other cities around the country."
Dr. Rajiv Shah, President of The Rockefeller Foundation said "After the initial success of the partnership in New York City we could not throw away our shot to ensure students across the United States had the opportunity to witness living breathing history. We look forward to seeing the creativity and engagement this program continues to spur."
The HAMILTON producers are making tickets for this educational partnership available for $70, $60 of which is subsidized by John L. Nau, III / Silver Eagle Distributors, Susan and Jim Baker, Kinder Foundation, Judy and Charles Tate, The Tellepsen Family, Phoebe and Bobby Tudor, Meg and Dick Weekley. Tickets will cost $10 for each student.
Schools participating in the May 17 program include:
· Alief Early College High School
· Alief Taylor High School
· Bellaire High School
· Charles H. Milby High School
· Cristo Rey Jesuit College Preparatory School of Houston
· Cypress Falls High
· Douglas MacArthur High School
· Eisenhower High School
· Elsik High School
· Energy Institute High School
· KIPP Houston High School
· KIPP Northeast College Preparatory
· KIPP Sunnyside High School
· Mayde Creek High School
· Mickey Leland College Preparatory Academy for Young Men
· New Caney High School
· North Forest High School
· Pasadena Memorial High School
· Sharpstown High School
· South Early College High School
· Splendora High School
· Stratford High School
· Victory Early College High School
· Westside High School
· Willowridge High School
· Young Women's College Preparatory Academy
The Rockefeller Foundation provided an initial grant of $1.46 million that funded the educational partnership in New York City. After the resounding success of the partnership in New York, The Rockefeller Foundation committed an additional $6 million to the effort to support the national expansion of the program. The Rockefeller Foundation has a long history of supporting the arts and humanities, fueled by a belief that the cultivation of aesthetic sensibilities through literature, music and other fine arts is essential to the well-being of humanity. The HAMILTON Education Program underscores the Foundation's commitment to nurturing the vitality of American cultural institutions and the role of the arts as a catalyst for social change.
HAMILTON is the story of America's Founding Father Alexander Hamilton, an immigrant from the West Indies who became George Washington's right-hand man during the Revolutionary War and was the new nation's first Treasury Secretary. Featuring a score that blends hip-hop, jazz, blues, rap, R&B, and Broadway, HAMILTON is the story of America then, as told by America now.
With book, music and lyrics by Lin-Manuel Miranda, direction by Thomas Kail, choreography by Andy Blankenbuehler and musical supervision and orchestrations by Alex Lacamoire, HAMILTON is based on Ron Chernow's biography of Founding Father Alexander Hamilton.
The HAMILTON creative team previously collaborated on the 2008 Tony Award Winning Best Musical In the Heights.
HAMILTON features scenic design by David Korins, costume design by Paul Tazewell, lighting design by Howell Binkley, sound design by Nevin Steinberg, hair and wig design by Charles G. LaPointe, and casting by Telsey + Company, Bethany Knox, CSA.
The musical is produced by Jeffrey Seller, Sander Jacobs, Jill Furman and The Public Theater.
The HAMILTON Original Broadway Cast Recording is available everywhere nationwide. The HAMILTON recording received a 2016 Grammy for Best Musical Theatre Album.
For information on HAMILTON, visit www.HamiltonMusical.com, www.Facebook.com/HamiltonMusical, www.Instagram.com/HamiltonMusical and www.Twitter.com/HamiltonMusical.
Founded in 1994 by philanthropists Richard Gilder and Lewis E. Lehrman, the Gilder Lehrman Institute of American History is the leading American history nonprofit organization dedicated to K-12 education, while also serving the general public. Drawing on the 65,000 documents in the Gilder Lehrman Collection and an extensive network of eminent historians, the Institute provides teachers, students, and the general public with direct access to unique primary source materials.
As a 501(c)(3) nonprofit public charity the Gilder Lehrman Institute of American History is supported through the generosity of individuals, corporations, and foundations. The Institute's programs have been recognized by awards from the White House, the National Endowment for the Humanities, and the Organization of American Historians.
For information on the Gilder Lehrman Institute of American History, visit www.gilderlehrman.org, www.Facebook.com/gilderlehrman, www.instagram.com/gilderlehrman and www.twitter.com/Gilder_Lehrman.