BWW Feature: 9 Houston Productions to Look Forward to in 2019
Heading into the 2019 portion of the 2018/2019 theatre season, Houston has a wealth of productions that deserve your attention. In this feature, I break down the nine shows of 2019 that I will definitely be getting tickets to see. From farcical comedies, to emotionally intense straight plays, to soul-awakening musicals--you've got a ton of styles and genres to choose from, so go out there and get your tickets before they're gone!
---
Mamma Mia! at Theatre Under the Stars
Running February 19th - March 3rd. Tickets start at $30.
Described by Theatre Under the Stars as "a celebration of love, laughter, family, and friendship", this footloose, fancy-free, feel-good musical will have you happy-dancing all night long. Packed to the brim with ABBA's greatest hits, the story of a daughter on a search for her true father before her own wedding celebration is a whirlwind of lighthearted fun and heartwarming connection. With the energy of their 18/19 season thus far, Houston audiences should expect a vamped up, fabulous dance party of an evening.
"For Tonight" at Queensbury Theatre
Running February 14th - March 3rd. Tickets start at $21.
This upcoming production from Queensbury Theatre is a world premiere musical by Spencer Williams (Book, Music, & Lyrics), Shenelle Salcido (Book, Music, & Lyrics), and Whitney Rhodes (Book). This rhythmic, soulful, new musical is inspired by the author's own great-great-great grandfather, and contains an indie-rock/folk score that is undeniably cathartic. Centering on orphaned children Thomas, Haydon, and Nettie in their small Welsh village and the nomadic Romani people, For Tonight explores the value of home, the nature of prejudice, and the power of human connection.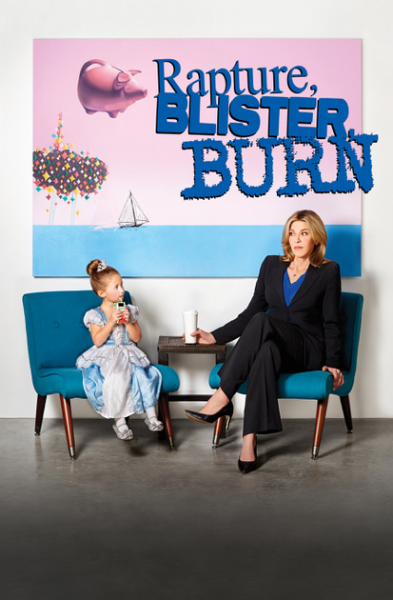 "Rapture, Blister, Burn" at 4th Wall Theatre Company
Running March 1st - 23rd (Preview on February 28th) Tickets start at $17.
4th Wall Theatre Company is unfolding the 2019 portion of their 18/19 season with yet another Houston premiere, Gina Gionfriddo's Pulitzer Prize finalist play "Rapture, Blister, Burn". Why is this a must-see? Firstly, 4th Wall's first two shows of the season were also wildly successful Houston premieres directed by Co-Founder and Co-Artistic Director, Kim Tobin-Lehl. If that track record says anything, it's that you have to get tickets to this one as well. Second, this play has a focus on women's rights and "powerful feminist resurgence", as it tells the tale of two women from opposite career paths coveting one another's lifestyles. Wit + relevance + woman-power = You can't miss it. Plus, have you seen just how cute the poster is?

"Little Shop of Horrors" at Stages Repertory Theatre

Running March 6th - April 28th. Tickets start at $25.
Okay, I may be a little partial towards this show since the infamous man-eating plant and I share the same name. However, name-biases aside, this is a production I'm really looking forward to seeing. A musical theatre classic for over 30 years, Little Shop of Horrors is a sci-fi smash centering around flower shop clerk Seymour's carnivorous plant "Audrey II", and the hilarious antics she initiates. Stages Repertory is one theatre that I can always count on to make me belly-laugh. With material this hysterical, and under the direction of Mitchell Greco, this show is bound to be one of their greats.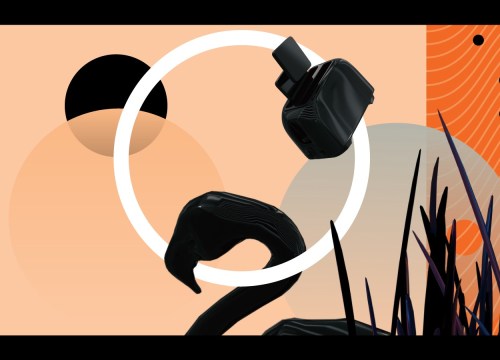 "TOAST" at Catastrophic Theatre
Running April 12th - May 5th. Tickets are Pay What You Can, $40 suggested.
One of my favorite things about Catastrophic Theatre is that you never quite know what to expect, but they always know exactly what to place onstage to entertain you. Directed by the playwright Brian Jucha, TOAST "deals with life, love, aging, and the afterlife and will derive largely from the creative work of the ensemble". The production will contain elements of pop culture and current happenings in our society in order to journey the audience through Dante's Nine Circles of Hell. Just enough information to make me seriously intrigued about this "wild ride that will be funny, entertaining, thought-provoking, and totally nuts".
"Constellations" at Alley Theatre
Running May 3rd - June 2nd
A recent hit on Broadway and in London, Nick Payne's "Constellations" is one production I have truly never seen anything like before. Payne's play explores the universality of finding love, choice, fate, and losing that love--all with just two characters present onstage. This production could be hard to do well without the right talent and creative team, having such loaded themes and only two actors to tell the story. Directed by Leslie Swackhamer and produced by The Alley Theatre, I have no doubt that this is will be must-see in 2019.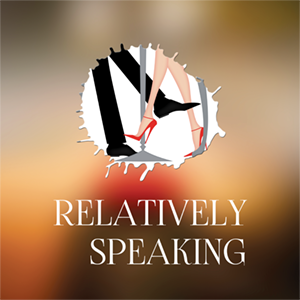 "Relatively Speaking" at Main Street Theater
Running May 4th - 26th. Tickets start at $10.
Main Street Theater will be presenting Alan Ayckbourn's farce "Relatively Speaking" later in May. This production is one of mistaken-identities and ulterior motives that will make you laugh out loud, while simultaneously causing you to contemplate married life and all the joy (or lack thereof) that it can bring. Described as a "smart, perfectly-crafted comedy" about "middle-class marital angst", I'm already looking forward to witnessing the hilarity of characters' Ginny and Greg's twisted love story.
"Pipeline" at The Ensemble Theatre
Running May 9th - June 2nd (Previews on May 4, 5, and 8th) . Tickets start at $23.
The Ensemble Theatre is showcasing the regional premiere of Dominique Morisseau "Pipeline" in spring 2019. The story centers around Nya, an inner-city teacher devoted to both her students and her only son, Omari. A controversy at her son's school drives Nya into conflict between finding opportunities for her son, being a parent, and residing in her role as a teacher. This show asks, "Will she be able to reach him before a world beyond her control pulls him away?", leading me to believe that this will be a necessary discussion about the educational pipeline that disproportionately affects children of color and minorities.

"The God Committee" at A.D. Players
Running May 17th - June 2nd (Previews on May 15 & 16). Tickets start at $15.
What would you do if you had one available heart to transplant, and several potential recipients in need? Mark St. German's "The God Committee" will give the audience a real-time look into the discernment of the Heart Transplant Selection Committee, while showcasing "how our own prejudices, opportunities, and experiences can impact our view of the world". In a world where humans so often try to take control of extraneous circumstances and attempt to "play God", I suspect that this play will do what A.D Players always does best: deliver thoughtful, entertaining material that leaves you thinking more deeply about the human condition.
Related Articles View More Houston

Stories

Shows