BWW Review: FAITH CONCERTS at Faith Presbyterian Church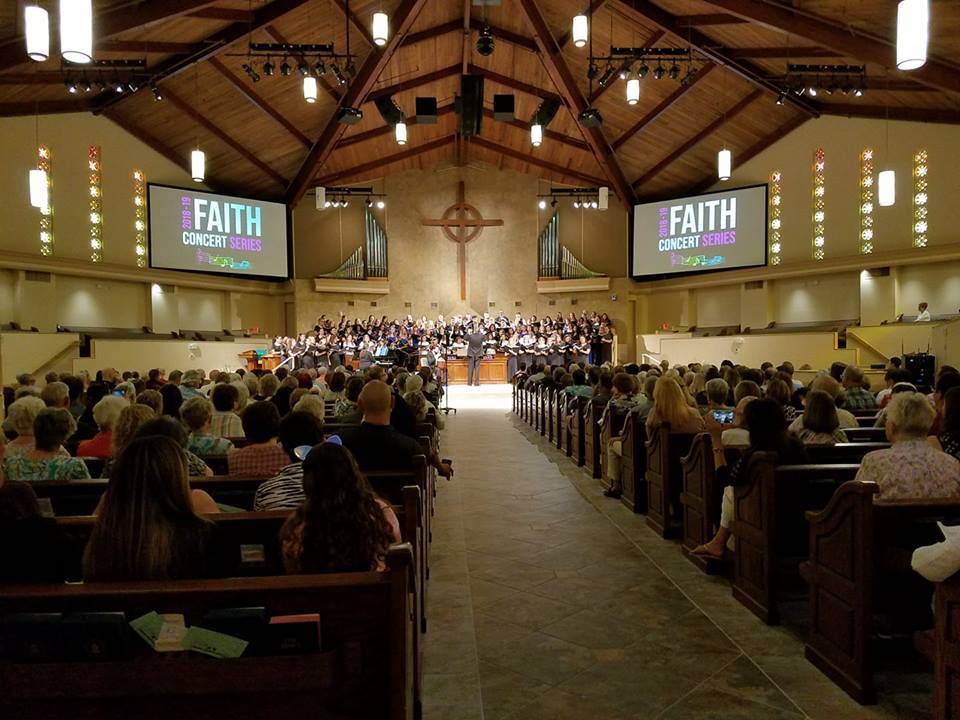 Faith Presbyterian Church in Cape Coral presented a choral extravaganza on February 24 as part of its annual concert series. Participating choirs were from Cape Coral High School, the City of Palms Youth Choir, and FGCU's University Choir.
FGCU graduate turned music educator Kristi Fish led two choruses, a Women's Ensemble and an auditioned mixed chorus. These relatively small groups show promise for a bigger and better music program at the school in days to come. The mixed chorus showed good articulation and its a capella performance of "In Remembrance" from Eleanor Daley's Requiem was nicely balanced.
Matt Koller's Youth Choir has two division. The younger group is in grades three through six. Despite their age, they gave a sprightly rendition, in Latin, of a movement from a mass written by another music prodigy, Mozart.
The older group is for grades seven through twelve. After a Schubert piece, they turned to contemporary works with a song from "Hamilton." What followed was the finale from Les Miz, "One Day More," that gave me goosebumps and brought the audience to its feet.
The final group, FGCU's University Choir conducted by Trent Brown gave a sample of its spring concert with both sacred and profane music, part of Brahms's Requiem and a section of Carmina Burana. This formidable group includes non-music majors who don't have to audition to belong but whose dedication is evident.
All of the choirs combined for one final piece, "Sisi ni moja" which Brown characterized as a plea for peace.
All of these fine ensembles will be performing independently in the near future around town. If you are a choral music devotee, visit https://www.leeschools.net/cms/One.aspx?, portalId=676305&pageId=1372310 https://www.cityofpalmsyouthchoir.com/ or https://www2.fgcu.edu/CAS/Music/concerts-music.html for information.