Review: DAMASCUS at Florida Rep is Provocative and Powerful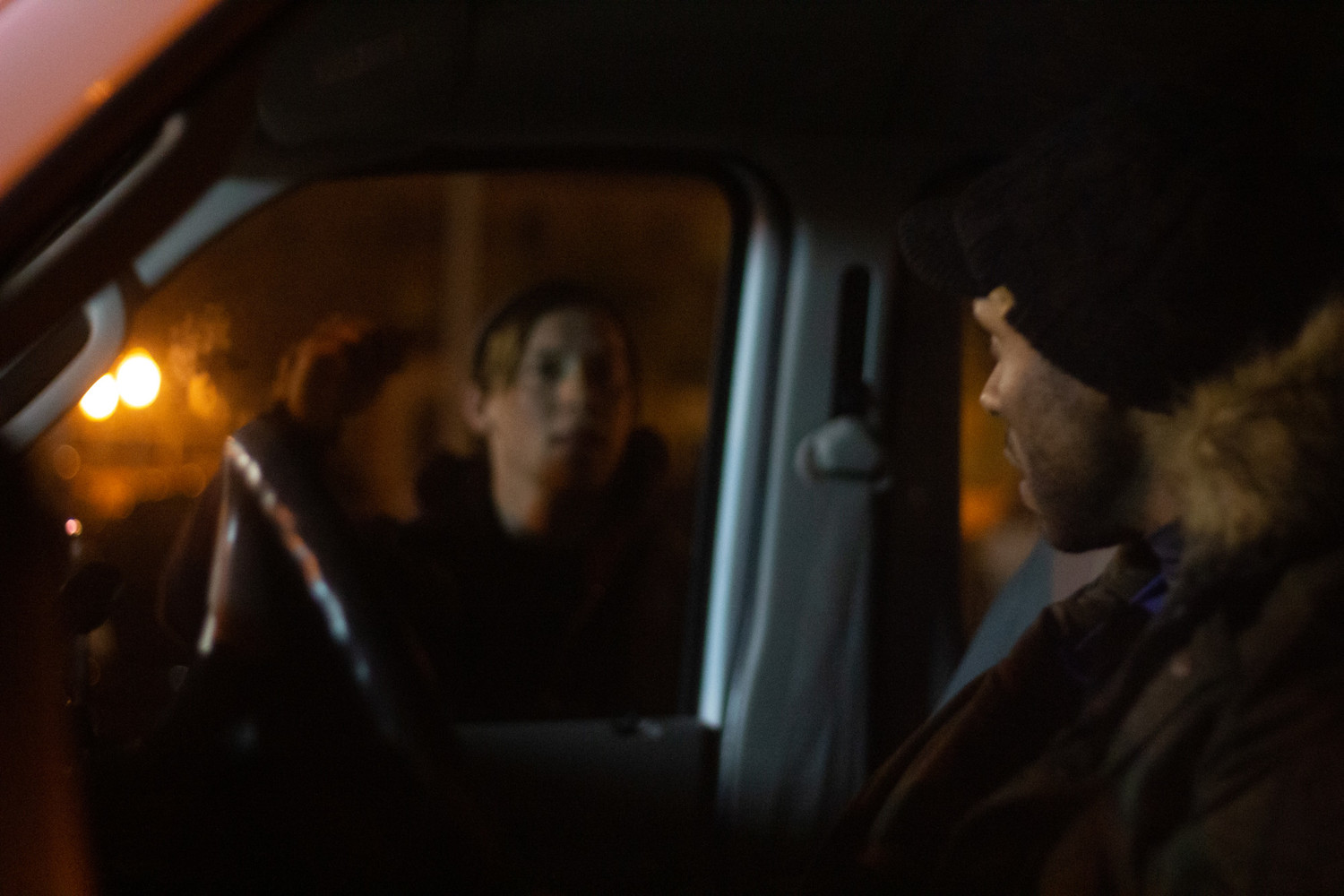 DAMASCUS at Florida Repertory Theatre, directed by V Craig Heidenreich, brings a fresh and exciting piece of theatre to Fort Myers. This psychological thriller, chosen at Florida Rep's 2017 PlayLab festival, gives audiences a new perspective on how they view other people.
Darian Dauchan plays Hassan, a struggling Somali American airport shuttle driver. I thoroughly enjoyed his evolution from snarky skepticism and reluctance to serious fear and eventually boldness as the story progressed. You could almost feel the tension in the room as he found out more about Lloyd and had to make some hard decisions in a fairly helpless situation.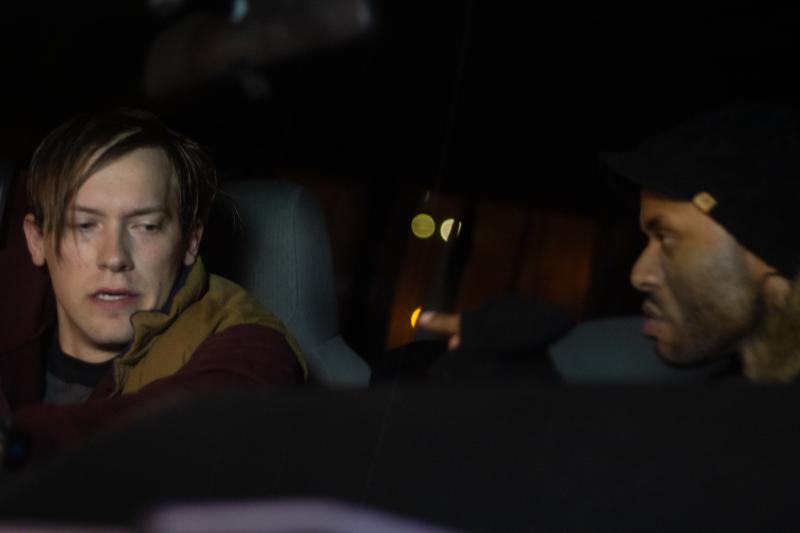 Jeremiah Clapp plays Lloyd, a student trying to get from Minneapolis to Chicago to catch a flight. Lloyd's eager personality in the beginning of DAMASCUS begins to twist and become quite terrifying, and Clapp executed this flawlessly. Every action of his was very precise, and it added so much to the intensity of this story. As the audience begins to realize what he has done and what he believes, any initial impressions about his character are stripped away, teaching a lesson about the biases people may have. Preconceived notions people have about certain races, religions, and much more allow blame for horrific acts to easily be placed on innocent individuals; this story that DAMASCUS tells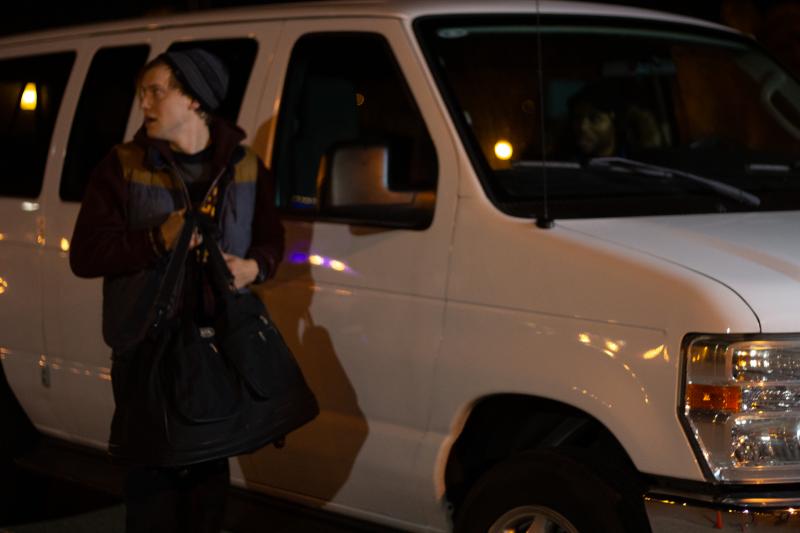 is very prevalent in society and makes this production even more significant.
I appreciated the creativity and detail put into this unique set, designed by Jordan Moore. The set primarily consists of the front of a van; it's something Florida Rep has never seen before, and it was incredibly clever. Lighting and projection designer Rob Siler also made this production feel very realistic through the lighting that imitated headlights and streetlights as the characters were "driving."
I absolutely recommend you see DAMASCUS at Florida Rep while it's playing. Tickets are selling fast for this southeastern US premiere, and I can definitely see why. The story of DAMASCUS is an intense, incredible journey that really makes you think, and the execution of it in this production was phenomenal.
DAMASCUS is playing in Florida Rep's ArtStage Studio Theatre through December 9! Performances are Tuesday-Thursday at 7 PM, Friday-Saturday at 8 PM, with 2 PM matinees on Thursday, Sunday, and selected Saturdays. To buy tickets, you can visit www.floridarep.org, call Florida Rep at 239-332-4488, or stop by the box office at 2268 Bay Street, Fort Myers, FL, 33901.