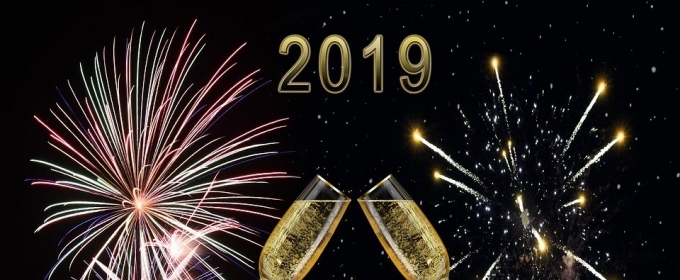 Click Here for More Articles on 9 for 2019
Finland: 9 Shows You Don't Want To Miss in 2019
Questions about power and authority; stories of nostalgy; colorful, imaginative and comedic history; romance; music and humor. The 2019 theatreproductions in Finland look promising!
All Descriptions translated from the original Finnish texts of the theatrepages.
THE CHERRY ORCHARD at the Helsinki City Theatre
A classic piece from a imaginative director
Anton Tšehov's last play The Cherry Orchard is a story about a family who's faced a tragedy that's not being talked about. It tells about nostalgy and its destructiveness, longing to somewhere that hasn't existed, secret dreams, slaves and masters, opportunism and idealism. And as always in life, though you wouldn't admit it, love.
On Stage: Tommi Eronen, Heidi Herala, Jouko Klemettilä, Sonja Kuittinen, Petrus Kähkönen, Unto Nuora, Seppo Maijala, Sanna Majuri, Kari Mattila, Chike Ohanwe, Heikki Ranta, Aino Seppo, Emilia Sinisalo
Director: Lauri Maijala
Set Design: Janne Vasama
Costume Design: Tiina Kaukanen
Lighting Design: Mika Ijäs
Sound Design: Kai Poutanen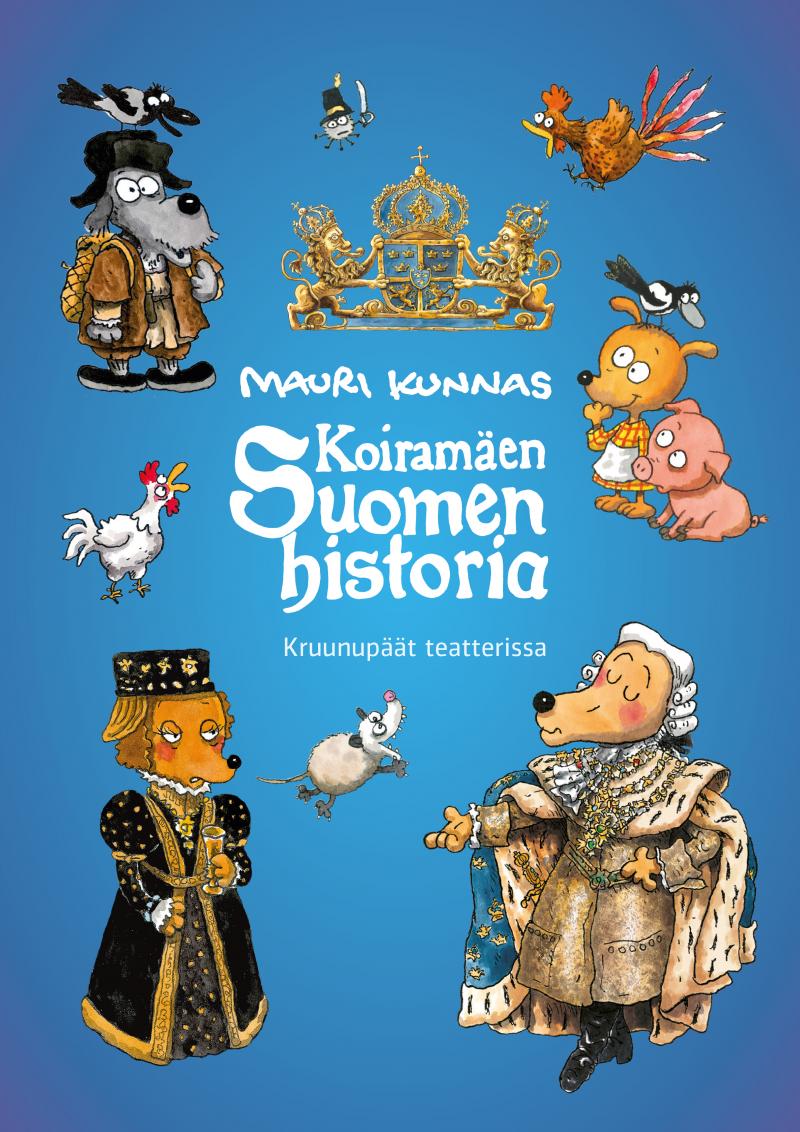 DOGHILL'S FINLAND'S HISTORY at the National Theatre's Small Stage
A play to the whole family
Who was Gustav I of Sweden? Or Queen Christina? Why Finns got their own ABC-book? Were there witches in Finland during the times of Sweden's authority? Were there really cudgels in the Cudgel War? What happened to the Vasa-boat when it was first set to sail? How was the Natural Science like in Finland in the 18th century?
To these and lots of other questions we'll get an answer when Mauri Kunnas' beloved characters are brought alive on the National Theatre's small stage!
On Stage: Hannu-Pekka Björkman, Aksa Korttila, Petri Liski, Harri Nousiainen, Karin Pacius, Heikki Pitkänen, Marja Salo ja Paula Siimes
Dancer: Ninu Lindfors
Director: Irene Aho
Dramaturge: Eva Buchwald
Set Design: Annukka Pykäläinen
Costume Design: Merja Levo
Music: Timo Hietala ja Risto Kupiainen
Lighting Design: Kalle Ropponen
Sound Design: Ville Leppilahti
Theatre makeup Design: Petra Kuntsi
MEDUSA'S ROOM at the Q-theatre
An original script with a touching, topical theme
Medusa, according to Greek mythology was a beautiful young lady, whom Poseidon raped. As a punishment to Medusa she was turned into a terrible monster with hair of snakes.

Medusa's room is a fragmentary performance that has gotten inspiration from the Medusa's myth. It's subtle, a dreamlike tale of a gender and power attached to it, and how to make one silent. The play examines these themes with the help of music and visuality.
Text and director: Saara Turunen
On Stage: Elina Knihtilä, Tommi Korpela, Katja Küttner,
Aksinja Lommi ja Ylermi Rajamaa
Set Design: Milja Aho
Ligting Design: Ada Halonen
Costume Design: Suvi Matinaro
Sound Design: Tuuli Kyttälä
Choreographer: Janina Rajakangas
Graphical Design: Aino Nieminen
Premire 21.2.2019
NISKAVUORI'S HETA at the Theatre Jurkka
A modern view to a classical piece
"I stand where I stand."
Hella Wuolijoki's Niskavuori-playseries are thought to be a builder of Finnish identity. What will we learn from the past, present moment or the future, when generations find a seat at the same table?
Why do I leave? What will I do with my life? How to face death? Identity is incomplete, it changes consistently, just like life itself. Who or what is Heta Niskavuori in 2019?
Playwright: Hella Wuolijoki
Dramaturge: Ella Mettänen, Eero Ojala ja Henri Tuulasjärvi
Director: Henri Tuulasjärvi
Visualisation: Jenni Nylander ja Henri Tuulasjärvi
Lincenses: Agency North
On Stage: Ella Mettänen ja Eero Ojala
Premiere: Pe 11.01.
HARRIET at the Grouptheatre
An original piece from an awarded playwright
Does everyone have their right to their own truth? How is history shaped? What do we remember when we remember happenings before us? The newest play from awarded Playwright and director Milja Sarkola's is based on various of historical texts, from nonfiction books to diaries and from novels to biographical books. Sarkola is one of our times crucial and interesting theater makers. Her previous works include (not translated): Perheenjäsen, Jotain toista - henkilökohtaisen halun näyttämö, Allt som sägs and I would prefer not to.

More info and tickets
On Stage: Santtu Karvonen, Minna Suuronen, Robin Svartström, Pyry Nikkilä (guest) ja Roosa Söderholm (guest, TheaterAcad.)
Director and Playwright: Milja Sarkola
Set Design: Kaisa Rasila
Sound Design: Jussi Kärkkäinen
Music: Joel Mäkinen
Lighting Design: Ville Mäkelä
Costume Design: Riitta Röpelinen
Prop Design: Viivi Kuusimäki
LOVE LETTERS at the Tampere City Theatre
A Pulitzer prized play on a Finnish Stage with legendary Finnish actors
Andrew and Melissa have been friends since childhood and write to each other letters throughout their decades. They live their own lifes, build careers and relationships, get to middle-age and grow old. Occasionally, either of them suggests a meeting.
Love letters is a Pulitzer-prized play, whose characters will take on one of Finland's most beloved actors, Seela Sella and Esko Roine. This play has been performed around the world by various famous actors, for example Elizabeth Taylor, Gerard Depardieu, Mia Farrow, Tom Hanks ja Mel Gibson.
The play has a twist: it musn't be learnt by heart, but the show is happening in the moment, here and now. There won't be any delicate think backs or longing nostalgia, but the writing of the letters is honest, full of life, reckless and fun.

More info and tickets
Playwright:
A. R. Gurney
Translator
: Juha Lehtola
On Stage
: Esko Roine Seela Sella
Premiere
: 28.01.2019
HAMLET at the Turku City theatre
A modern, massive version of the legendary play

"Hamlet is one of the greatest plays, timeless and full of possibilities to fresh interpretations. The picture it paints of people who are blinded of power is sheer honest and still fully understandable play. There's a lot at hand in the story, which provokes thoughts, hrills and excites the audience. Personally in Hamlet the structures of power intrigue me, which Shakepseare's text is full of. The play's macabre, but still human world deals power's different manifestations through a modern lense, like political, sexual and gender based power", the director tells about his approach to the play.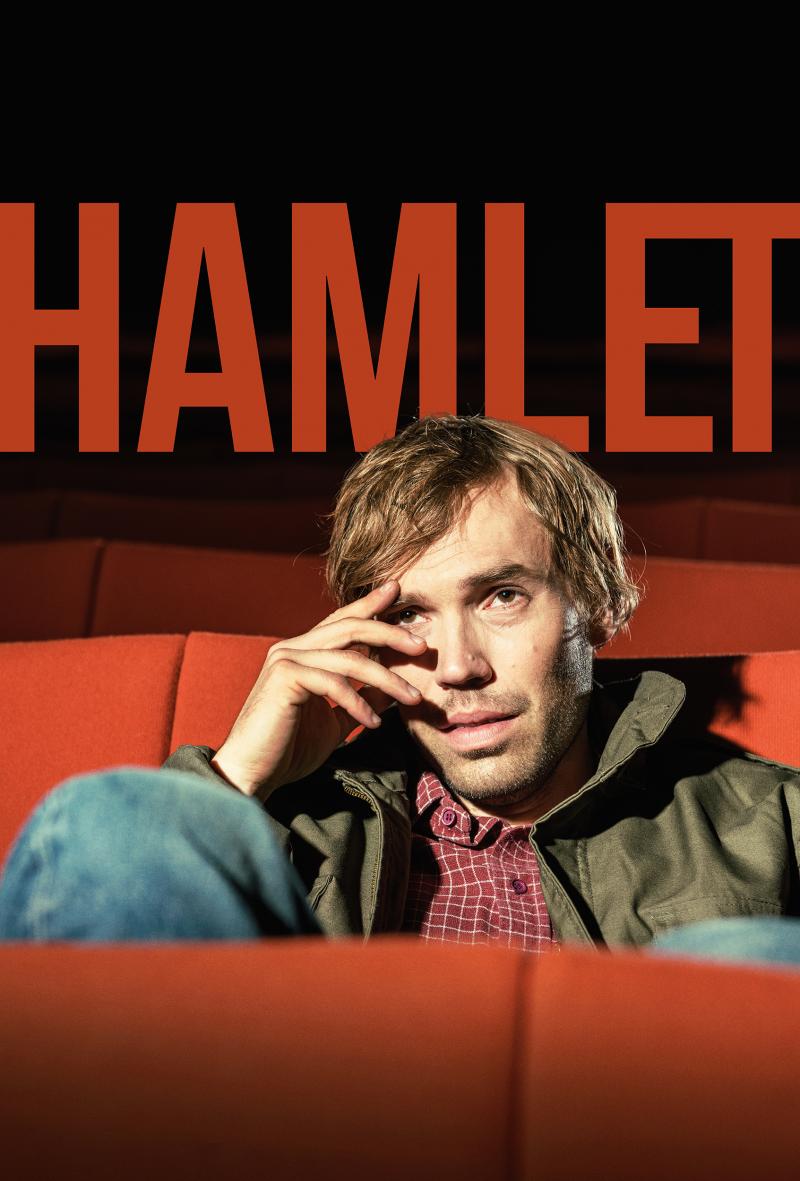 On the Turku City Theatre's main Stage we'll see a massive performace that will speak to the people of this age, while at the backround we'll hear music composed by Sanna Salmenkallio, played by the Turku's philharmonic orchestra. As Hamlet we'll see Jussi Nikkilä, Eero Aho as Claudius, Kirsi Tarvainen as Gertrude, Carl-Kristian Rundman as Polonius, Pia Andersson as Ophelia, Markus Järvenpää as Laertes and Severi Saarinen as Horatio.
Playwright:
William Shakespeare
Translator:
Eeva-Liisa Manner
Director:
Paavo Westerberg
Design of Fighting Combat:
Oula Kitti
Set Design:
Markus Tsokkinen
Costume Design:
Tuomas Lampinen
Theatre makeup Design:
Minna Pilvinen
Lighting and video Design:
Ville Seppänen
Composer:
Sanna Salmenkallio
Sound Design:
Iiro Laakso ja Sanna Salmenkallio
On Stage:
Eero Aho, Pia Andersson, Minna Hämäläinen, Markus Järvenpää, Ella Lahdenmäki, Jussi Nikkilä, Kimmo Rasila, Carl-Kristian Rundman, Jonas Saari, Severi Saarinen, Esko Salminen (on video), Kirsi Tarvainen, Markus Ilkka Uolevi
MAKING OF LEA at the KOM-theatre
An original script about historical, legendary Finnish people
In Juha Hurme's newest comedy we'll meet some charming, terrific and desperate folks that are bringing Aleksis Kivi's new Lea-play into the premiere. Though trying hard, almost everything that might go wrong does go wrong. In the rehearsal room under the palm trees the omens of destruction, the stormy desires and Babel's tower mixture of laguages, dominate. Aleksis Kivi's alcoholism and dawning madness creates a real hell out of the rehearsals.

The Premiere's coming. The performer of the leading role, from Stockholm to Finland hired miss Charlotte Raa can't utter a word in Finnish. Kivi's best critiques August Ahlqvist and senate Agathon Meurman are becoming aggressive beforehand.

Making of Lea is almost true and tells almost everything about the birthing of Finland and Finnishness in 1869. And thus it shows who we modern people are and where do we come from.
Premiere: 15.2.2019
Playwright and Director: Juha Hurme
Set Design: Matti Rasi
Costume Design: Anne Kotola
Theatre Makeup Design: Leila Mäkynen
Lighting Design: Tomi Suovankoski
Sound Design: Jani Rapo
Composing of the songs for Choirs: Petra Poutanen
Director's Assistant: Ines Kakkonen
On Stage: Paavo Kinnunen, Jarkko Lahti, Vilma Melasniemi, Sara Melleri, Juho Milonoff ja Eeva Soivio
THE LITTLE MERMAID at the Helsinki City Theatre
The grand musical, coming in the Fall of 2019
In the Fall of 2019 at the Helsinki City Theatre's main Stage turns into a magical world under the sea, when alluring and massive Disney-musical the Little Mermaid arrives to Helsinki. Young mermaid Ariel wants to leave the Kindom of the ocean and live in the world of the people. Ariel falls in love with a prince and makes a contract with a Seawitch so that she could live with her beloved.
The Little Mermaid is intriguingly lovely, timeless lovestory. It's magically beautiful music has charmed audiences around the world and swims finally to the audiences's hearts in Helsinki. The Director is the man behind the successful Kinky Boots musical, Sameul Harjanne.