Lakewood Cultural Center Presents SALT Contemporary Dance in October
This awe-inspiring ensemble will perform at 7:30 p.m. on Saturday, Oct. 29.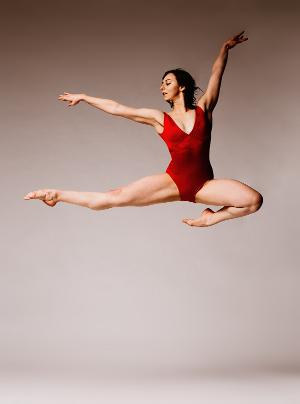 Lakewood Cultural Center presents SALT Contemporary Dance, a cutting-edge dance company performing masterful works by distinguished contemporary choreographers. This awe-inspiring ensemble will perform at 7:30 p.m. on Saturday, Oct. 29 during the 2022-2023 LCC Presents season at the Lakewood Cultural Center, 470 S. Allison Parkway.
SALT Contemporary Dance performs a fresh repertoire of work by world-renowned choreographers Micaela Taylor, Ihsan Rustem and SALT's Joni McDonald. Backed by the technical mastery of SALT's dancers, these pieces take audiences on a journey of self-discovery and explore the beauty of the natural world.
The Quality Of | Joni McDonald
Deeply influenced by the music of Strauss, Bach and Handel, the dancers' performance encapsulates the strength and delicacy of these musical pieces in beautiful contemporary movement.
Feather | Micaela Taylor
With movement inspired by a flock of birds flying over a mountain, dancers embody imagery that evokes the quality of flying, the lightness of wings and the eye-catching energetics of a flock of birds moving through the sky.
Long Story Short | Ihsan Rustem
Intricate movement coupled with the strong narration of Allen Ginsburg's "Howl" in the background, this piece explores the journey of immense change, from insecurity and intense doubt to absolute calm. Created for and premiered by Hubbard Street 2 in 2014.
"This dynamic troupe has surpassed expectations and challenged possibilities, pushed the boundaries and raised the bar for what audiences should expect," said Ihsan Rustem, international choreographer.
Tickets for LCC Presents SALT Contemporary Dance start at $25 and are on sale now at 303-987-7845, Lakewood.org/LCCPresents or the Lakewood Cultural Center Box Office, 470 S. Allison Parkway (Wadsworth and West Alameda Avenue).
The Lakewood Cultural Center Presents 2022-2023 season is generously supported by the Scientific and Cultural Facilities District (SCFD), Colorado Creative Industries (CCI) and the National Endowment for the Arts (NEA).
More Hot Stories For You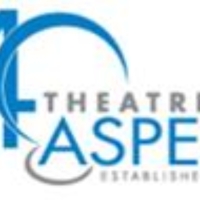 Theatre Aspen Announces Holiday Cabaret At Hotel Jerome

November 30, 2022

​​​​​​​Theatre Aspen announced today that Theatre Aspen is once again ushering in the holiday season with its celebrated cabaret series. As is traditional, the series will take place In the Grand Ballroom of the Hotel Jerome.
---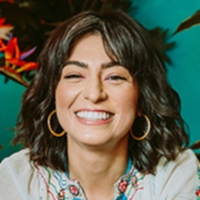 Melissa Villaseñor Announced At Comedy Works Landmark, December 1- 3

November 28, 2022

Comedy Works has announced that Melissa Villaseñor will perform at Comedy Works South at the Landmark. Melissa Villaseñor broke barriers by becoming the first-ever Latina cast member of Saturday Night Live. 
---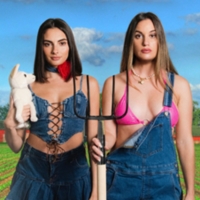 GIGGLY SQUAD LIVE Second Show Announced At Newman Center, May 5

November 23, 2022

Comedy Works Entertainment presents GIGGLY SQUAD LIVE at The Newman Center for the Performing Arts at the University of Denver on Friday, May 5, 2023.  
---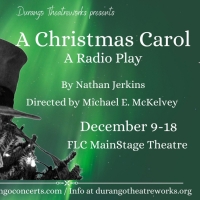 Durango Theatreworks Gives Regional Premiere To A Radio Classic A CHRISTMAS CAROL

November 22, 2022

Durango Theatreworks will present the regional premiere of A Christmas Carol - a radio play by Nathan Jerkins. This retelling of the Dickens classic story is set as a 1940's radio play with a group of actors portraying a multitude of colorful characters with live music and sound effects performed by the company members.
---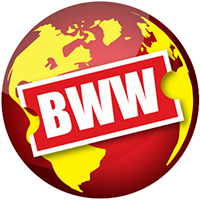 DCPA Theatre Company Announces Playwrights For The 17th Annual Colorado New Play Summit

November 18, 2022

The DCPA Theatre Company has announced playwrights, dates, and details for the 2023 Colorado New Play Summit. The 17th annual festival will take place over one weekend on February 25-26, and feature readings of new plays by Jake Brasch, Vincent Terrell Durham, Christina Pumariega, and Sandy Rustin. 
---