Lakewood Cultural Center Presents SALT Contemporary Dance in October
This awe-inspiring ensemble will perform at 7:30 p.m. on Saturday, Oct. 29.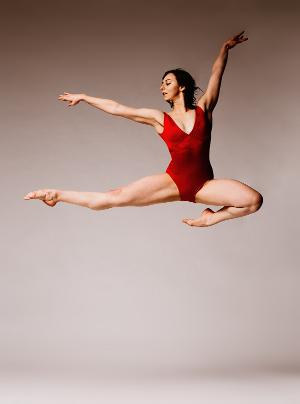 Lakewood Cultural Center presents SALT Contemporary Dance, a cutting-edge dance company performing masterful works by distinguished contemporary choreographers. This awe-inspiring ensemble will perform at 7:30 p.m. on Saturday, Oct. 29 during the 2022-2023 LCC Presents season at the Lakewood Cultural Center, 470 S. Allison Parkway.
SALT Contemporary Dance performs a fresh repertoire of work by world-renowned choreographers Micaela Taylor, Ihsan Rustem and SALT's Joni McDonald. Backed by the technical mastery of SALT's dancers, these pieces take audiences on a journey of self-discovery and explore the beauty of the natural world.
The Quality Of | Joni McDonald
Deeply influenced by the music of Strauss, Bach and Handel, the dancers' performance encapsulates the strength and delicacy of these musical pieces in beautiful contemporary movement.
Feather | Micaela Taylor
With movement inspired by a flock of birds flying over a mountain, dancers embody imagery that evokes the quality of flying, the lightness of wings and the eye-catching energetics of a flock of birds moving through the sky.
Long Story Short | Ihsan Rustem
Intricate movement coupled with the strong narration of Allen Ginsburg's "Howl" in the background, this piece explores the journey of immense change, from insecurity and intense doubt to absolute calm. Created for and premiered by Hubbard Street 2 in 2014.
"This dynamic troupe has surpassed expectations and challenged possibilities, pushed the boundaries and raised the bar for what audiences should expect," said Ihsan Rustem, international choreographer.
Tickets for LCC Presents SALT Contemporary Dance start at $25 and are on sale now at 303-987-7845, Lakewood.org/LCCPresents or the Lakewood Cultural Center Box Office, 470 S. Allison Parkway (Wadsworth and West Alameda Avenue).
The Lakewood Cultural Center Presents 2022-2023 season is generously supported by the Scientific and Cultural Facilities District (SCFD), Colorado Creative Industries (CCI) and the National Endowment for the Arts (NEA).
| | |
| --- | --- |
| Vote Now for the 2022 BroadwayWorld Denver Awards | |
| voting ends in | |
More Hot Stories For You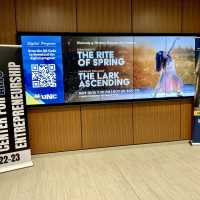 Photos: DAY OF ART (2022) at the University Of Northern Colorado

December 8, 2022

On October 14, 2022, the Northern Colorado Center for Arts Entrepreneurship founding members Edward W. Hardy, Dr. Sarah Off, and Dr. Rand Harmon hosted their first-ever Day of Art, an all-day event that featured Classical to Jazz music, Visual Arts, and Theatrical and Cabaret performances by current students attending the University of Northern Colorado. 
---
Mayor Hancock and Denver Arts & Venues Announce Awards For Excellence in Arts & Culture

December 8, 2022

Denver Mayor Michael B. Hancock, Denver Arts & Venues and the Denver Commission on Cultural Affairs have announced the winners of the 2022 Mayor's Awards for Excellence in Arts & Culture.
---
Insight Colab Theatre Presents SAY MY NAME Next Month

December 7, 2022

"Say My Name" tells the story of Seung-Min, a Korean immigrant, studying for civics practice/naturalization test.  On her path to citizenship, she is haunted by ghosts of Asian women from history who plead with her to say their names, and help release their souls to become citizens as well.
---
CHICAGO Comes to Pikes Peak Center Next Month

December 7, 2022

The American Theatre Guild will present the 25th Anniversary Tour of CHICAGO. This production is part of the BROADWAY AT PIKES PEAK CENTER SERIES and will take the stage January 13–14, 2023.
---
REDHANDED Announced At Newman Center, March 23

December 6, 2022

Newman Center & Comedy Works Entertainment present REDHANDED: THE EMPTYHANDED TOUR at The Newman Center for the Performing Arts at the University of Denver on Thursday, March 23, 2023 at 7:30pm.
---