Edward W. Hardy And UNCO Faculty To Present GRADUATE SALON At UNC Campus Commons
The performance is on Saturday, October 15, 2022, 7:00 PM - 9:30 PM.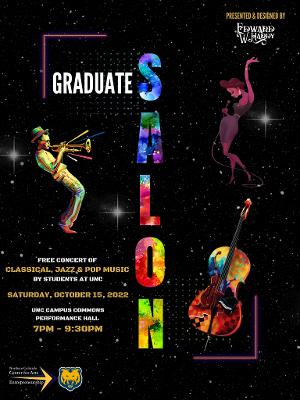 The University of Northern Colorado, School of Music's amazing graduate students are behind this evening of musical creativity, with performances by individual students and student-led chamber groups. Come and enjoy this family-friendly, free concert that showcases the very best UNCO has to offer! This multi-genre concert, which follows the DAY OF ART events, is presented by Edward W. Hardy and the UNCO faculty.
"Me, Dr. Harmon, and the rest of the NOCO Center for Arts Entrepreneurship are so excited to have Mr. Hardy be a part of our team, serving as the Senior Director of Operations and Artist-Entrepreneur in Residence for the center!" - Dr. Sarah Off, University of Northern Colorado Assistant Professor of Violin, co-director at NOCO CfAE
More Hot Stories For You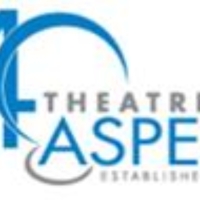 Theatre Aspen Announces Holiday Cabaret At Hotel Jerome

November 30, 2022

​​​​​​​Theatre Aspen announced today that Theatre Aspen is once again ushering in the holiday season with its celebrated cabaret series. As is traditional, the series will take place In the Grand Ballroom of the Hotel Jerome.
---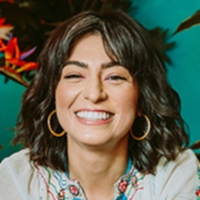 Melissa Villaseñor Announced At Comedy Works Landmark, December 1- 3

November 28, 2022

Comedy Works has announced that Melissa Villaseñor will perform at Comedy Works South at the Landmark. Melissa Villaseñor broke barriers by becoming the first-ever Latina cast member of Saturday Night Live. 
---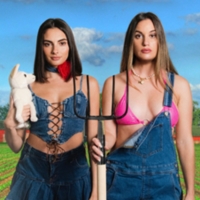 GIGGLY SQUAD LIVE Second Show Announced At Newman Center, May 5

November 23, 2022

Comedy Works Entertainment presents GIGGLY SQUAD LIVE at The Newman Center for the Performing Arts at the University of Denver on Friday, May 5, 2023.  
---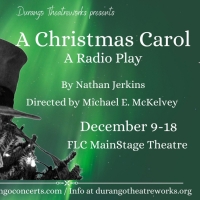 Durango Theatreworks Gives Regional Premiere To A Radio Classic A CHRISTMAS CAROL

November 22, 2022

Durango Theatreworks will present the regional premiere of A Christmas Carol - a radio play by Nathan Jerkins. This retelling of the Dickens classic story is set as a 1940's radio play with a group of actors portraying a multitude of colorful characters with live music and sound effects performed by the company members.
---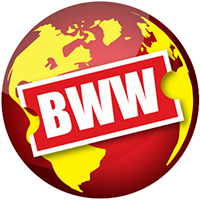 DCPA Theatre Company Announces Playwrights For The 17th Annual Colorado New Play Summit

November 18, 2022

The DCPA Theatre Company has announced playwrights, dates, and details for the 2023 Colorado New Play Summit. The 17th annual festival will take place over one weekend on February 25-26, and feature readings of new plays by Jake Brasch, Vincent Terrell Durham, Christina Pumariega, and Sandy Rustin. 
---