Denver Center for the Performing Arts Receives $25,000 Rose Community Foundation Award
At its 20th anniversary celebration held on June 18, the Rose Community Foundation recognized nine Denver area non-profits with its "Innovate for Good" awards. The Denver Center for the Performing Arts (DCPA) was awarded $25,000 to help fund its new "Shakespeare in the Parking Lot" program.
Supported by an initial grant from Anadarko Petroleum, Shakespeare in the Parking Lot is a "food truck for the arts" concept designed to help provide affordable, high quality theatrical performances to high school students in school parking lots followed by actor-led workshops to support classroom teaching and learning.
The initial test run of the project visited Weld Central High School in Weld County. Six actors performed an abridged version of Romeo and Juliet to four groups of students over the course of one day. They then returned the following day to engage students in debate and dialogue. The actors took topics from the play and made them relevant to issues today; for instance, do parents have the right to put a tracker on their child's phone? Most answered "no," but when the situation was slightly altered to ask if a parent should track a troubled sibling who is having violent outbursts the responses weren't quite as obvious.
"The goal of Shakespeare in the Parking Lot is to elevate critical thinking skills, engagement and exposure to theatre," said DCPA Director of Education Allison Watrous. "We know that exposure to the arts develops creativity and innovation - skills critical to establishing a vibrant community and workforce. We hope that the program not only inspires student participation, but also strong financial support such as that from the Rose Community Foundation so that we may take our 'theatre truck' to high schools throughout the state."
For more information about Shakespeare in the Parking Lot, visit the DCPA's News Center at http://bit.ly/1JvGNMO. For information on the DCPA's education programs, visit denvercenter.org/education.
More Hot Stories For You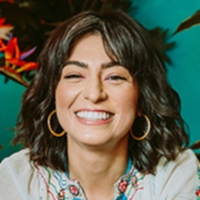 Melissa Villaseñor Announced At Comedy Works Landmark, December 1- 3

November 28, 2022

Comedy Works has announced that Melissa Villaseñor will perform at Comedy Works South at the Landmark. Melissa Villaseñor broke barriers by becoming the first-ever Latina cast member of Saturday Night Live. 
---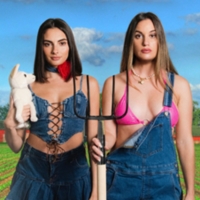 GIGGLY SQUAD LIVE Second Show Announced At Newman Center, May 5

November 23, 2022

Comedy Works Entertainment presents GIGGLY SQUAD LIVE at The Newman Center for the Performing Arts at the University of Denver on Friday, May 5, 2023.  
---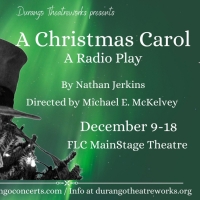 Durango Theatreworks Gives Regional Premiere To A Radio Classic A CHRISTMAS CAROL

November 22, 2022

Durango Theatreworks will present the regional premiere of A Christmas Carol - a radio play by Nathan Jerkins. This retelling of the Dickens classic story is set as a 1940's radio play with a group of actors portraying a multitude of colorful characters with live music and sound effects performed by the company members.
---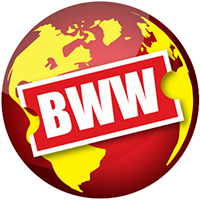 DCPA Theatre Company Announces Playwrights For The 17th Annual Colorado New Play Summit

November 18, 2022

The DCPA Theatre Company has announced playwrights, dates, and details for the 2023 Colorado New Play Summit. The 17th annual festival will take place over one weekend on February 25-26, and feature readings of new plays by Jake Brasch, Vincent Terrell Durham, Christina Pumariega, and Sandy Rustin. 
---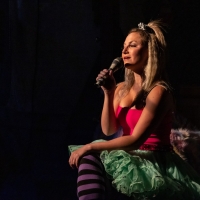 Vintage Theatre Productions Presents The Return Of WHO'S HOLIDAY Next Month

November 18, 2022

Vintage Theatre Productions presents the return of the hilarious (and very adult) "Who's Holiday" December 5 - 31.
---