A CHORUS LINE Opens the Arvada Center 42nd Season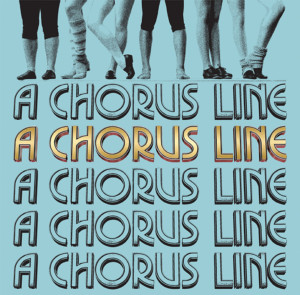 The Arvada Center for the Arts and Humanities will open its 42nd theatre season with the hit Broadway musical A Chorus Line directed by Rod A. Lansberry, on Tuesday, September 12, 2017. A Chorus Line spans one day in the lives of 17 dancers all vying for a coveted spot in the chorus of a Broadway musical. Considered groundbreaking when it opened on Broadway in 1975, the musical went on to win nine Tony Awards and the 1976 Pulitzer Prize for Drama. Today, it remains as touching and powerful as when it debuted and is one of the longest running musicals on Broadway. The 2017 - 2018 Theatre Season is sponsored by Lutheran Medical Center. A Chorus Line is underwritten byDr. and Mrs. Richard A. Patt and The Blanche and Irving Laurie Foundation.
Performances are Tuesday through Saturday at 7:30 p.m., matinees on Wednesdays at 1:00 p.m., and Saturday and Sunday at 2:00 p.m., through October 1. Preview performances are September 8, 9 and 10 at 7:30 p.m. Audience engagement events, including insider's talkbacks and happy hours with the cast, are held through the run of the production. Please note - A Chorus Line is performed without intermission. To purchase tickets go to http://arvadacenter.org/a-chorus-line or call 720-898-7200.
Everything is on the line for 17 dancers as they audition for a highly sought-after place in the chorus of a Broadway musical. Through this exhausting process, their stories and vulnerabilities are laid on the line as they ultimately come together and become one singular sensation! In a brilliant fusion of song, dance, and compellingly authentic drama, the musical features one powerhouse number after another including "What I Did for Love," "One," and "I Can Do That."
A Chorus Line was conceived and originally directed by Michael Bennett. The book was written by James Kirkwood and Nicholas Dante, with music by Marvin Hamlisch, lyrics by Edward Kleban and original co-choreography by Bob Avian. In addition to director Rod A. Lansberry, the Arvada Center creative team includes David John Madore (music director), Kitty Skillman Hilsabeck (choreographer), Brian Mallgrave (scene design), Samantha R. De La Fuente-Meche (costume design), Shannon McKinney (light design) and David Thomas (sound design).
The cast features Stephen Cerf (Zach), Jean-Luc Cavnar-Lewandowski (Larry), Dayna Tietzen (Cassie), Katie Mitchell (Sheila), Lexie Plath (Val), Natalie Kaye Clater (Diana), Kristen Paulicelli (Judy), Seles VanHuss (Kristine), Jordana Grolnick (Maggie), Jennifer Arfsten (Bebe), Rae Leigh Case (Connie), Zak Edwards (Mike), Michael Canada (Richie), Matthew Dailey (Don), Jake Mendes (Paul), Tyler Jensen (Mark), Ron Tal (Greg), Parker Redford (Bobby) and Zac Norton (Al). The ensemble features Norrell Moore, Emily Hin, Shannan Steele, Danny Kingston, Adam Estes, David Miller and Joe Callahan.
A Chorus LineOpens Tuesday, September 12 at 7:30 p.m.Runs September 12 - October 1, 2017Tuesday - Saturday 7:30 p.m.Wednesday matinée, 1:00 p.m.Saturday and Sunday matinée, 2:00 p.m. Preview PerformancesSeptember 8, 9, and 107:30 p.m. Happy Hours with the CastStay after the performance for a social hour with the cast! Friday, September 22 after the 7:30 p.m. performance, and Wednesday, September 27 after the 1:00 p.m. performance.
Audience Talk BacksThese discussions after the performance will cover particular interesting subjects about the production with the cast, director, and/or designersTuesday, September 19 and Thursday, September 28 after the 7:30 p.m. performances.
About the Arvada Center for the Arts and HumanitiesSince its opening in July 1976, the award-winning Arvada Center for the Arts and Humanities has grown to become one of the nation's largest multidisciplinary arts centers, devoted to all aspects of the arts and generously supported in part by the City of Arvada, the Scientific & Cultural Facilities District (SCFD) and Colorado Creative Industries. The Arvada Center is located at 6901 Wadsworth Blvd. and provides free parking for all its patrons. For more information go to www.arvadacenter.org or call 720-898-7200.