Sherman Players Will Present IT'S A WONDERFUL LIFE: A LIVE RADIO PLAY Next Month
IT'S A WONDERFUL LIFE: A LIVE RADIO PLAY runs December 9, 10, 16, and 17 at 8:00 p.m. on Fridays & Saturdays.
The Sherman Players presents its final show of the 2022 season, IT'S A WONDERFUL LIFE: A LIVE RADIO PLAY, by Joe Landry. The show will be produced by Matt Austin and Michael Schaner and will be directed by Steve Stott of Brookfield. This production replaces the previously announced PRIDE AND PREJUDICE by Kate Hamill.
Don't touch your dial! America's favorite holiday classic is live on stage at a 1940's radio station, with every memorable character, wacky sound effect and the heartwarming conclusion of the film recreated live before your ears-and eyes! With humor and humanity, George Bailey's tale of love, loss and redemption mixes an exuberant cast and a wealth of seasonal flair into a radio days hit come to life! A heaven-sent gift for the entire family.
The cast features Dean Alexander, Matt Austin, Jessica Chesbro, Maya Daley, Heather Haneman, Joe Harding, Patrick Kelly, Michael Schaner, Steve Stott and Alexa Wild. Live Foley effects will be performed by Daisy Stott. 
IT'S A WONDERFUL LIFE: A LIVE RADIO PLAY runs December 9, 10, 16, and 17 at 8:00 p.m. on Fridays & Saturdays. There will be two 2:00 p.m. Sunday matinees on December 11 and 18. Tickets are $24 for adults and $12 for students. On Thursday, December 8, all patrons are invited to attend a "Half-Price Preview Night" at 8:00 p.m., where tickets at the door are only $12. Students may see any performance for $12 if they carry a valid student ID.
Reservations can be made online at shermanplayers.org or by calling the box office at (860) 354-3622.
The Sherman Playhouse is a non-Equity theater company located at 5 Route 39 North (next to the firehouse) in Sherman, CT.
More Hot Stories For You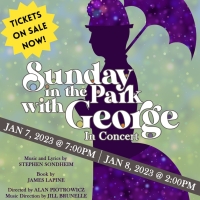 Complete Cast Announced For SUNDAY IN THE PARK WITH GEORGE: IN CONCERT Presented by Brief Cameo Productions

December 1, 2022

Brief Cameo Productions has announced final casting for its upcoming production of Sunday in the Park with George: In Concert, Stephen Sondheim and James Lapine's Pulitzer Prize-winning exploration of the legacies we leave through children and art.
---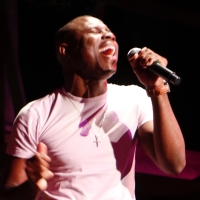 Singers Invited To Register For WAKEFIELD IDOL At Contemporary Theater Company

November 30, 2022

Every year mechanics, students, salespeople, nurses, and more take the stage at the Contemporary Theater Company for Wakefield Idol, the theater's annual singing competition.
---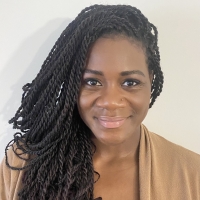 Westport Country Playhouse Names Erika K. Wesley As Director Of Equity, Diversity, And Inclusion

November 30, 2022

Westport Country Playhouse has named Erika K. Wesley to a new, full-time position titled director of equity, diversity, and inclusion (EDI). She will provide strategic and operational leadership of all EDI policies, programs, training, and practices for the Playhouse.
---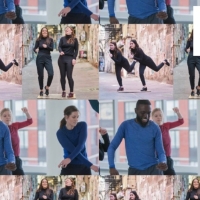 SYREN Modern Dance Announce 20-City Tour For 20th Anniversary

November 30, 2022

SYREN Modern Dance, New York City based company co-founded by Lynn Peterson and Kate Sutter, will share a split bill with kamrDANCE on December 2, 2022 at 6:30pm & 8:30pm at Arts on Site, Studio 3R, 12 St. Mark's Place, NYC.
---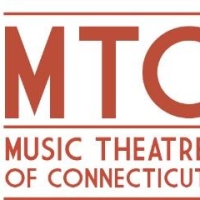 Music Theatre of Connecticut To Present HOLIDAY ON BROADWAY

November 29, 2022

Music Theatre of Connecticut MainStage, Fairfield County's professional award-winning theatre company continues their 36th MainStage Season with a cabaret series entitled, Holiday on Broadway.
---