Photo Flash: First Look at CT Repertory Theatre's THE LARAMIE PROJECT
The 2015-2016 season for Connecticut Repertory Theatre will begin with a production of The Laramie Project, helmed by CRT's artistic director, Vincent J. Cardinal. The Laramie Project focuses on the aftermath of the murder of Matthew Shepard, an openly gay college student, in Laramie, Wyoming. A collaborative effort amongst members of The Tectonic Theatre Project, spearheaded by Moises Kaufman, the play explores the reactions of a small town when faced with a gruesome event that triggered worldwide media attention. Performances of The Laramie Project begin on October 8 and continue through October 18, 2015 at Connecticut Repertory Theatre's Nafe Katter Theatre. Tickets are now on sale at crt.uconn.edu or 860-486-2113.
The Laramie Project is a breathtaking theatrical collage that explores the depths to which humanity can sink and the heights of compassion of which we are capable. Done in the style of documentary theatre, The Laramie Project pulls direct transcriptions of interviews with the residents of Laramie, WY and people affected by the murder of Matthew Shepard. Played by a cast of eleven actors, all assume multiple roles throughout the play, morphing into the people of Laramie and relating the original interviews and quotes that were recorded by members of The Tectonic Theatre Project.
Director Vincent J. Cardinal says "As Charles Isherwood noted in The New York Times review of The Laramie Project Cycle, 'Some stories - painful though they may be to hear - gain in meaning and stature in the retelling.' With the passing of time the focus of what happened in Laramie has expanded from the horror of the crime to the Shepard family and the people of the town who responded, for the most part, nobly in the face of the hate motivated murder. Today The Laramie Project challenges us to balance our sense of vengeance and mercy in the face of anger and personal heartbreak."
Joining the cast is equity actor Brandy Burre, known for her work as Theresa D'Angostino on HBO's The Wire. Richard Brody of The New Yorker recently named her "Best Actress of 2014" for her work in Robert Green's documentary film, Actress. On her work in documentary film, and now a documentary theatre piece, Burre says "The Laramie Project was built on the same premise of documenting truth in order that it be laid bare, heard and explored in its universality-- yet, this time through the artistic medium of the theater. It is with the same bravery that the company members of the Tectonic Theater Project traveled to Laramie, Wyoming and formed collaborations with their interviewees, willing to share their intimacies in such a public way. It is now my pleasure to join a company of gifted actors in bringing the stories to life once again."
Photos by Gerry Goodstein

Brandy Burre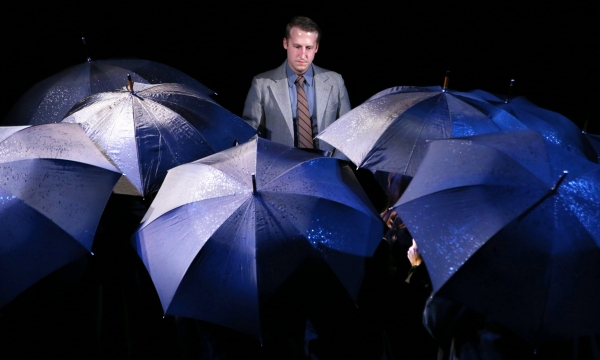 Curtis Longfellow

Company

Bryce Wood, Brandy Burre and Josh McCabe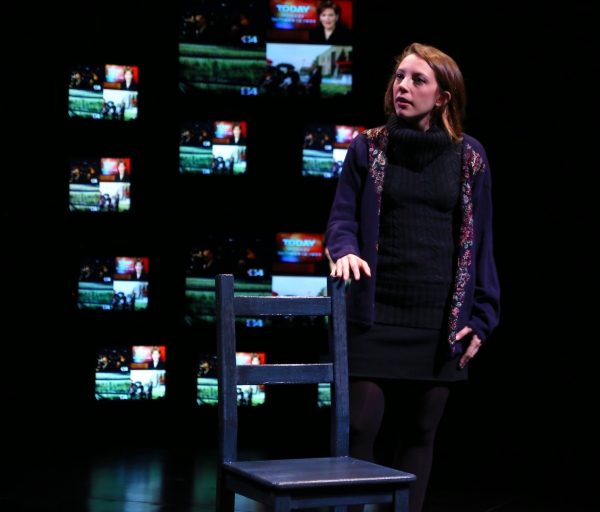 Susannah Resnikoff

Curtis Longfellow

Josh Aaron McCabe