Latest News on Tectonic Theatre Project
Stage Credits
Productions
[Off-Broadway, 2000]
Producer
[Off-Broadway, 1997]
Producer
[Off-Broadway, 1996]
Producer
Stage
Productions
[Off-Broadway, 2000]
Producer
[Off-Broadway, 1997]
Producer
[Off-Broadway, 1996]
Producer
Tectonic Theatre Project Awards and Nominations
The Lortels - 1998 - Outstanding Play

Tectonic Theatre Project, Gross Indecency
Tectonic Theatre Project News
Christina Sajous, Wesley Taylor & More to Star in CO-FOUNDERS at Joe's Pub
by Chloe Rabinowitz - Mar 31, 2022
TheatreC & Rhyme Combinator announced today the complete cast for CO-FOUNDERS, a new hip hop musical about the two most unlikely partners in Silicon Valley, that will have a one-night-only concert on Saturday, April 9th at 7:00pm at Joe's Pub (425 Lafayette Street).
THE LARAMIE PROJECT Opens This Weekend at Williams Theatre
by Stephi Wild - Nov 9, 2021
More than 20 years have passed since residents of Laramie, Wyoming, were interviewed by a theatre company from New York City in an effort to discover their reactions to a brutal crime that happened in their midst. The result of those transcripts, The Laramie Project, is one of the most frequently performed plays in America, and for good reason.
Photos: First look at Hilliard Arts Council's THE LARAMIE PROJECT
by Jerri Shafer - Nov 5, 2021
In October 1998, Matthew Shephard, a 21 year old university student was kidnapped, beaten and left to die, tied to a fence in the middle of the prairie outside Laramie, Wyoming. He died several days later in an area hospital. He was the victim of this assault because he was gay. This horrible tragedy was the impetus for Moises Kaufman and the Tectonic Theatre Project to create The Laramie Project, a play created based on over 200 interviews with the people of Laramie. The Laramie Project, a compelling and deeply moving theatrical experience, will be staged by Hilliard Arts Council at the Hilliard Civic and Cultural Arts Center in Hilliard Ohio. Performances run November 5th thru the 14th, 2021 at the Hilliard Civic and Cultural Arts Center, 5425 Center St, Hilliard, OH, 43026. For more information or to get tickets, visit: https://www.hilliardartscouncil.org/theatre/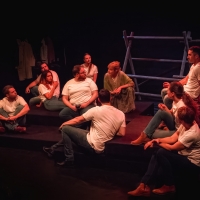 BWW Review: THE LARAMIE PROJECT at Holden Street Theatres
by Barry Lenny - Oct 22, 2021
Essential viewing for lovers of great theatre, and a master class for other actors.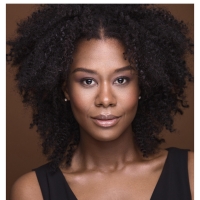 Christina Sajous To Star In SONGS OF THE SERPENT: Introducing World Premiere Excerpts From MEDUSA, A NEW POP OPERA
by Chloe Rabinowitz - Oct 21, 2021
Songs of the Serpent: Introducing songs from Medusa, a New Pop Opera, will have its world premier presentation on Wednesday, October 27th at 8:30pm, with an after party to follow. Secret location details to be revealed upon reservation.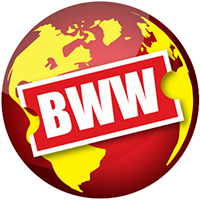 Powerhouse Collaboration Announced for ASL Production of THE LARAMIE PROJECT
by A.A. Cristi - Aug 30, 2021
Deaf Austin Theatre is partnering with Hypernovas Productions to produce the first professional production of The Laramie Project by Moises Kauffman and the Tectonic Theatre Project.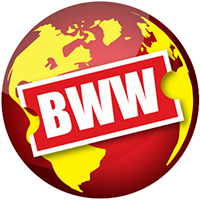 New Artistic Leadership To Helm Los Angeles' Celebration Theatre
by A.A. Cristi - Aug 23, 2021
Celebration Theatre, one of the nation's longest-running LGBTQIA+ arts organizations, has announced an innovative artistic team to guide its vision for future programming and audience development.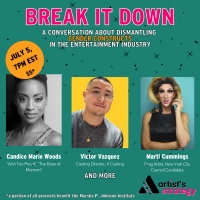 Candice Marie Woods, Victor Vazquez and Marti G. Cummings to Lead Artist's Strategy Panel
by Chloe Rabinowitz - Jun 30, 2021
Join Artist's Strategy for this one-night only conversation as they begin to unpack and unlearn the gender constructs in the entertainment industry. They'll be joined by performer Candice Marie Woods (Ain't too Proud, Book of Mormon), Casting Director Victor Vazquez of X Casting and drag artist and New York City Council Candidate Marti Cummings.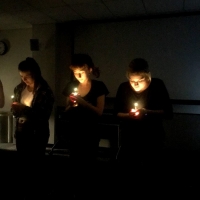 Student Blog: Discovering Devised Theatre
by Student Blogger: Emily Brooks - Jun 2, 2021
'Devised theatre" and "devising" long felt like buzzwords for something that seemed fun and exciting but that I didn't quite understand. But when cast in a long-form devised process myself, I'd fall deeply in love with the practice, and which would come to inform my process on a variety of other projects.
Tectonic Theatre Project Frequently Asked Questions
What awards has Tectonic Theatre Project been nominated for?
Outstanding Play (The Lortels) for Gross Indecency .
What awards has Tectonic Theatre Project won?
Outstanding Play (The Lortels) for Gross Indecency.