Pantochino Presents Two Winning POW! Festival Musicals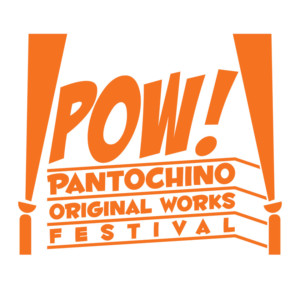 Award-winning Pantochino Productions Inc, a professional not-for-profit theatre for family audiences in Milford, Connecticut has selected two winners for it's first Pantochino Original Works ("POW!") Festival of new musicals by emerging playwrights, composers and lyricists. The two winning selections will be performed in semi-staged readings March 23-24 at the MAC in Downtown Milford.
Of the thirty new musicals submitted for consideration, the two winning entries are both by female playwrights. "Kingdom," a musical panto was written by Pam Munson Steadman with music by Ben Steifel and lyrics by Steadman. "Snip, Snap, Snute," based on Norwegian folklore, features book by Janet and Margi Preus with music and lyrics by Janet Preus and Deiter Frank.
Steadman's "Kingdom" is inspired by British pantomime and follows a shy dragon who looses its fire in a torrential downpour. Dragon sets out to make things right with the help of the King, Queen, Princess-in-Pink and his best friend, a Knight. Steadman, from Tinton Falls, New Jersey, has a roster of short plays including "Going to the Dogs," "Ex Marks the Spot," and "Cupid is as Cupid Does." Her show will be presented Saturday, March 23 at 2pm.
"Snio, Snap, Snute" by Preus is set in Norway and tells the story of two girls; Annmarie a simple farm girl who lives with a family of trolls, and Huldra, a young troll living with a farmer and his family. The musical is filled with action, comedy and a witty sense of enchantment. Preus is an award-winning journalist, songwriter and playwright from Northern Minnesota. Her musical will be presented Sunday, March 24 at 2pm.
The program is made possible by a grant from the Community Foundation of Greater New Haven.
"Our goal was to find entertaining, engaging new musicals by emerging writers and composers, and these two works fit the bill perfectly," said co-producer Bert Bernardi. "Hearing new voices in musical theatre for families is an exciting 'next step' for Pantochino as we continue to grow."
"This is a unique opportunity to see how a musical play begins its life, in staged reading format," said co-producer Jimmy Johansmeyer. "Audiences can use their imagination to envision how each new show might be fully realized while getting a peek at the process of creating a new theatrical work."
The cast for the two new musicals includes Pantochino regulars Mary Mannix, Shelley Marsh Poggio, Jimmy Johansmeyer, Maria Berte, Justin Rugg, Don Poggio, Valerie Soli, Rachelle Ianniello, George Spelvin, Kylie Poggio, Jaxon Beirne, Jim McMahon, Matthew Sullivan, Connor Rizzo and Sierra DiMartino.
Pantochino Productions Inc is now in it's eighth season of 100% original musical theatre for family audiences. The company has presented over twenty original musicals presented at the Milford Arts Council Center for the Arts. Pantochino's 2018-19 season is sponsored by the Connecticut Post Mall
Tickets for the festival are $10.00 all seats. Cabaret seating allows audiences to bring their own food and drink to enjoy during the staged reading. Tickets are available at www.pantochino.com
More Hot Stories For You