Student Blog: Shows Are Flying Under Bright Summer Skies - Frosty's World #15
The Baldwin Wallace University Theatre and Dance Department wrapped up the semester with a wonderful streaming performance of Qui Nguyen's She Kills Monsters.
Junior year ended on a positive note. The Baldwin Wallace University landscaping crew scored another hit with the spring tulips that served as the backdrop for the return of our commencement ceremony at George Finnie Stadium. I've cleaned out my dorm room, and I'll miss the walks around beautiful Coe Lake and Jackbox TV party games with my friends.
The entire North Campus served as the canvas for the Baldwin Wallace Theatre and Dance Department's 2021 Testing Ground, which was termed a "Movement Treasure Hunt." Student choreographers staged their dance works outside. Even the sand volleyball court was pressed into service. Our student Urban Dance Association participated; it was great to see them perform. Some of the pieces -- solo or group -- were done to music, while some were silent. The performance honoring Rosa Parks was memorable. This year, Professor Sara Whale's crew have certainly explored the limits of art performed outdoors!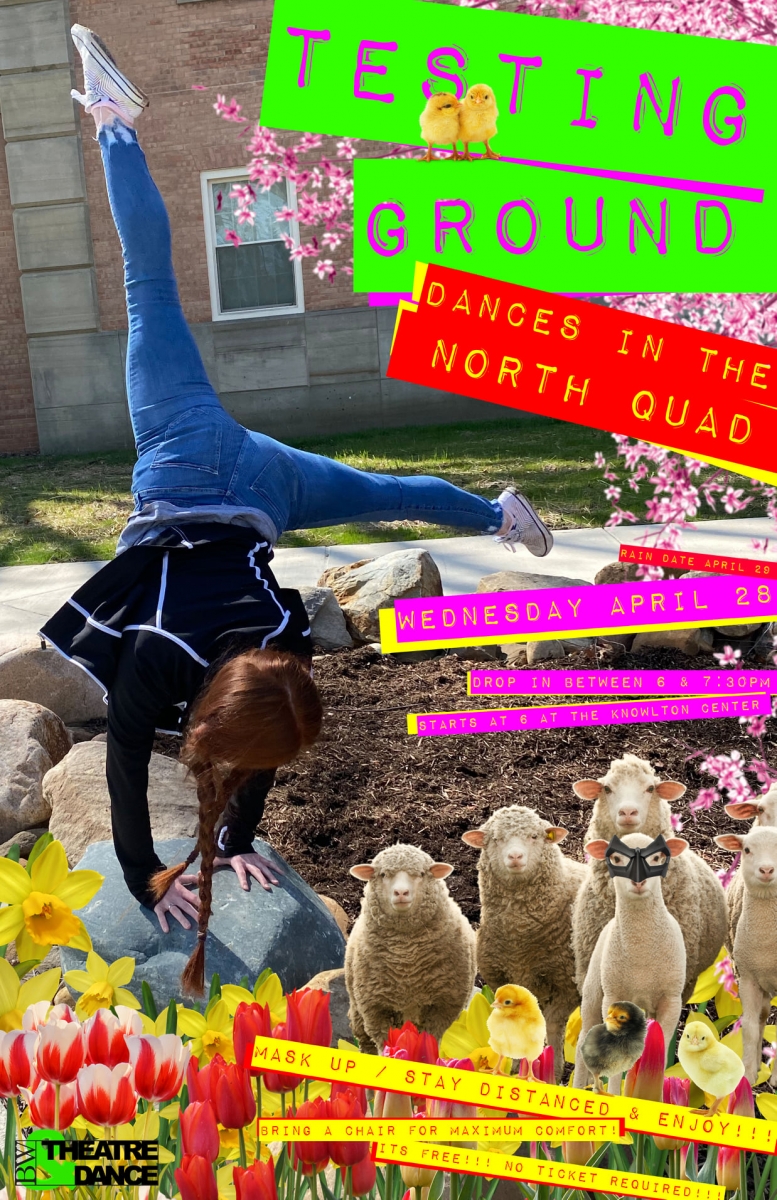 The Baldwin Wallace University Theatre and Dance Department wrapped up the semester with a wonderful streaming performance of Qui Nguyen's She Kills Monsters. The final spring show is always emotional when the University bids farewell to the senior cast and creative team. This year's Music Theatre Virtual Senior Showcase featured 17 seniors and was filmed in 36 locations. The Baldwin Wallace BFA Acting Showcase displayed the skills of 20 senior performers. It's, "Off to Broadway!" or Hollywood for many of the graduates!
One Baldwin Wallace graduate made a mark, of sorts, being the first singer voted off of the April 26th Broadway's Masked Singer. Kate Rockwell, the enormously talented singer and actor portrayed the Flamingo in this charity performance that echoes FOX Network's popular Masked Singer TV show. Kate, best known as Karen from Broadway's Mean Girls, joined a cast that featured major Broadway stars Nic Rouleau from Book of Mormon and Jelani Remy from Lion King and Ain't too Proud. The show, produced by Broadway-Talk Live Network, serves as a benefit for Broadway Cares/Equity Fights AIDS. Episodes are still available on the BC/EFA's YouTube. Hosts Ben Cameron and Felicia Fitzpatrick keep the laughs coming and the costumes are absolutely ridiculous; the whale, potato and elephant were my favorites.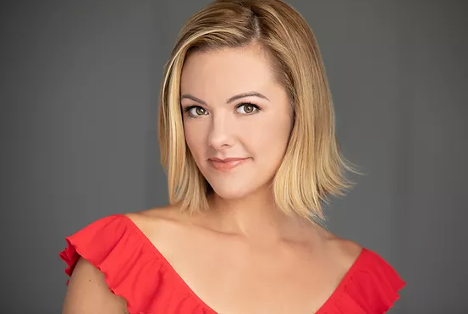 Speaking of laughs, I hope that the streaming programs that gained popularity during the pandemic will hang on as things open up. These programs have introduced remarkable local resources to a worldwide audience. My personal favorite is Leslie Gold's So Fam So Funny series. Leslie, an American radio personality and stand-up comedian is now living in England and bringing international comedy to the internet. Her fifth installment of the So Fam So Funny series brought comedian Mike Sheer and a supporting cast of hilarious comics to the Zoom stage. Leslie, thanks for sharing the laughs!
Streaming platforms have also enabled my affinity to Sharpie color markers. In fact, my Sharpie collection has now taken over the entire dining room table. The pandemic has caused an uptick in my adult coloring sessions. These sessions started with using Sharpies to color New Age mandalas (cosmic geometric patterns with Hindu and Buddhist origins) and have thankfully progressed to other themes. Imagine my joy when I discovered RDU Onstage's Coloring Broadway Community Coloring Nights. Hilarious co-host Andrea Kohler brings the biggest stars of Broadway to the show for a chat and community coloring session. The most recent installment featured Bret Shuford, from Broadway's Wicked, and the Broadway Husbands Podcast. Sharpies, Broadway, coloring and humor all in one package!
My older brother and sister, coloring companions and pandemic work from home millennials, will soon be returning to their high rent lives in New York City and Chicago. Hopefully, that will mean some trips to Broadway and the comedy clubs in the Windy City and a chance to crash on their sofas!