Cleveland Photos
Browse photos from live + streaming theatre in Cleveland.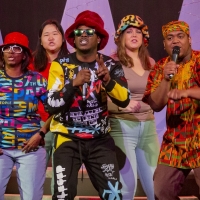 Photos: Cleveland Public Theatre Presents 10 MINUTES TO MIDNIGHT: 9 QUIRKY PLAYS FOR THE HOLIDAYS
by A.A. Cristi - Cleveland

(12/15/2021) - Cleveland Public Theatre presents 10 Minutes to Midnight: 9 Quirky Plays for the Holidays. This World Premiere production is onstage from December 2 through December 18 at CPT's historic Gordon Square Theatre.
---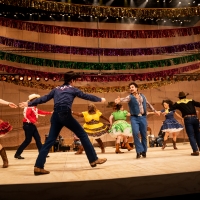 Photos: First Look at the National Tour of OKLAHOMA!
by Chloe Rabinowitz - Broadway

(11/11/2021) - The North American tour of Rogers & Hammerstein's Oklahoma! began performances at the Orpheum Theatre in Minneapolis, MN on November 9, 2021 and will continue to play over 25 cities during the 2021-2022 season including stops in Los Angeles, San Francisco, Dallas, Philadelphia, Washington D.C., Chicago and Nashville, and more. 
---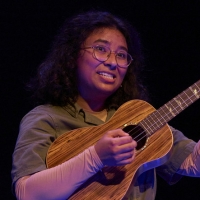 Photos: Satya Chávez Stars In WHERE DID WE SIT ON THE BUS? At Cleveland Play House
by A.A. Cristi - Cleveland

(11/3/2021) - During a third grade lesson on the Civil Rights movement and Rosa Parks, a Latina child raises her hand to ask, "Where did we sit on the bus?" Her teacher can't answer the question. This autobiographical solo show follows that kid from her childhood to adulthood as she explores her family's history, her identity as a first-generation American, and what the world will be like for her future children. Featuring live music that brings together Latin beats, hip-hop, and looping, 
---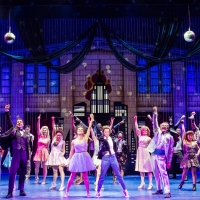 Photos: Get a First Look at the National Tour of THE PROM!
by Chloe Rabinowitz - Broadway

(11/2/2021) - The National Tour of the 2019 Drama Desk Award winner for Outstanding Musical THE PROM begins performances tonight at Playhouse Square in Cleveland.
---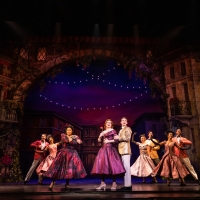 PHOTO/VIDEO: Get A First Look At TOOTSIE On Tour
by BroadwayWorld TV - Broadway

(10/28/2021) - Get a first look at the non-equity national tour of Tootsie in all new photos and videos! The cast includes Drew Becker as Michael Dorsey, Ashley Alexandra as Julie Nichols, Payton Reilly as Sandy Lester, Lukas James Miller as Max Von Horn, Jared David Michael Grant as Jeff Slater, Kathy Halenda as Rita Marshall, Steve Brustien as Stan Fields, and Adam du Plessis as Ron Carlisle.
---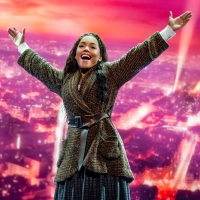 Photo: First Look At Kyla Stone As Anya In ANASTASIA On Tour
by BWW Staff - Broadway

(10/19/2021) - BroadwayWorld has a first look at Kyla Stone as Anya in the non-equity National Tour of ANASTASIA!
---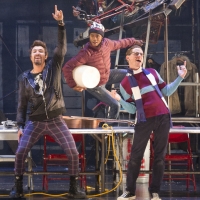 Photos: Get A First Look At The New Cast Of RENT On Tour
by BWW Staff - Broadway

(10/18/2021) - BroadwayWorld has a first look at the new cast of the RENT 25th Anniversary Farewell Non-Equity Tour, the Pulitzer Prize and Tony Award-winning landmark rock musical written by Jonathan Larson.
---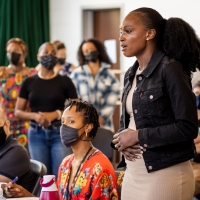 Photos & Video: See THE LION KING North American Tour's First Day Back After the Shutdown
by Chloe Rabinowitz - Broadway

(9/10/2021) - The Lion King North American touring company reunited in Cleveland on September 7, for the first time since the shutdown, to begin rehearsals for the tour's relaunch. The tour is resuming performances at the KeyBank State Theatre for a two-week return engagement beginning Friday, October 1 and playing through Friday, October 15, 2021
---
BWW Tribute: THE PASSING OF DOROTHY SILVER, GRANDE DAME OF CLEVELAND THEATRE
by Roy Berko - Cleveland

(7/20/2021) - Dorothy Silver, the 'grande dame' of Cleveland theatre, noted for her talent, charm, grace and compassion, once said of herself, 'I've been letting myself grow old for years. I'm very confident in my age. Also, it helps me be competitive in getting many stage and film roles, since so many older actresses try to take years off their age.'
---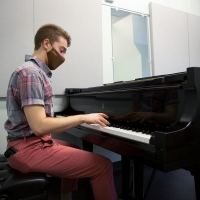 Student Blog: My Vocal Journey Through Testosterone and 6 Things Theatre Needs to do for Trans Voices
by Student Blogger: Dan Eggers - Blogs

(7/1/2021) - What are you willing to sacrifice for happiness? For me, it was my voice. As a performer, my voice was one of the biggest obstacles in my coming out.
---