Student Blogger: Laura Frost
MOST POPULAR ARTICLES
LAST 30 DAYS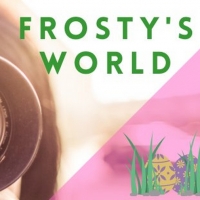 Student Blog: A Swag Bag of Spring Entertainment - Frosty's World 12
Posted: Mar. 24, 2021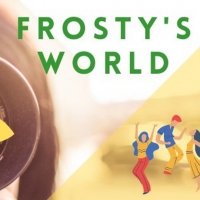 Student Blog: Geology and Dance Rock - Frosty's World #13
Posted: Apr. 8, 2021


LAST 365 DAYS
BWW Blog: Connecting with My Favorite Artists - Frosty's World #10
Posted: Feb. 17, 2021


BWW Blog: The Generosity of the Arts Community is All Around Us - Frosty's World #7
Posted: Jan. 15, 2021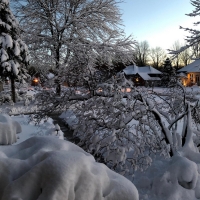 BWW Blog: Tackling Virtual, Remote Finals - Frosty's World #5
Posted: Dec. 8, 2020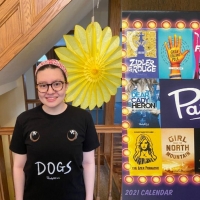 BWW Blog: Return to Campus Reduces Screen Time (A Bit) - Frosty's World #8
Posted: Jan. 26, 2021


Student Blog: Geology and Dance Rock - Frosty's World #13

April 8, 2021

This is the time of year when your shorts and flip-flops are parked next to your snow boots and parka.
---
Student Blog: A Swag Bag of Spring Entertainment - Frosty's World 12

March 24, 2021

It is always encouraging to hear the stories of Baldwin Wallace University alumni who make it big in the arts field. Oh, and I forgot to list a critical Baldwin Wallace University campus hot tip.
---
Student Blog: Spring Performance Season Heating Up - Frosty's World #11

March 11, 2021

For a theater and arts lover, there is just too much to do on campus and too little time. Maybe grad school is the answer. That would also guarantee uninterrupted access to French fries at the Student Union!
---
BWW Blog: Connecting with My Favorite Artists - Frosty's World #10

February 17, 2021

The snow is piling up in Cleveland, so I'm lucky to have a warm dorm room to ignore homework and connect with my favorite artists.
---
BWW Blog: My Reasons to Smile - Frosty's World #9

February 1, 2021

Enjoy the latest installment of Frosty's World!
---
BWW Blog: Return to Campus Reduces Screen Time (A Bit) - Frosty's World #8

January 26, 2021

Headed back to campus after winter break has meant spending a little less time staring at a screen.
---
BWW Blog: The Generosity of the Arts Community is All Around Us - Frosty's World #7

January 15, 2021

There is plenty of evidence that the theater community is a generous group.
---
BWW Blog: The Benefits of Streaming - Frosty's World #6

December 21, 2020

The theaters are dark. The actors and staff have been sent home -- out of work.
---
BWW Blog: Tackling Virtual, Remote Finals - Frosty's World #5

December 8, 2020

Remote online learning during a pandemic has made for some comical situations.
---
BWW Blog: Campus Theatre Brings Students Together, Draws Alumni Back - Frosty's World #4

November 20, 2020

It's fun to see the broad influence of student theatre on our entire campus.  Spring Awakening, from Duncan Sheik and Steven Sater, is in the middle of a four day virtual run at Baldwin Wallace University. 
---
BWW Blog: Gliding Through Virtual Productions - Frosty's World #3

November 9, 2020

Art inspires and heals. Lynn Ahrens' Tony Award winning lyrics from the Broadway musical Ragtime have been running through my head ever since viewing a virtual performance of the show produced by Mad Factory Theatre Company in nearby Oberlin, OH.
---
BWW Blog: Local Arts Organizations Pivot to New Models - Frosty's World #2

October 26, 2020

My fellow Arts Management majors and other students at Baldwin Wallace University scored a day off of classes to attend the sixth annual Arts Innovation Summit sponsored by our University and Cuyahoga Arts and Culture (CAC).
---
BWW Blog: The Power of Adaptation and Innovation on Campus - Frosty's World #1

October 12, 2020

Though the bright lights of Broadway are dark, college students are adapting and innovating to keep the spirit and activities of the theater  alive. 
---