Click Here to Visit the College Center

Blogs are the opinions of the authors and do not necessarily reflect the opinions of BroadwayWorld. BroadwayWorld believes in providing a platform for open and constructive conversation.

Student Blog: Graduation: The Last Five Years
It is time to look back and reflect on the highlights of my undergraduate experience.
In a blink of an eye, I graduated university. What feels like a decade ago also sometimes seems like a month. These last five years (no pun intended) were the most intense of my life so far. So many lessons learned, people I've met, new friends, challenges, and changes, that I believe it is time to look back and reflect on the highlights of my undergraduate experience.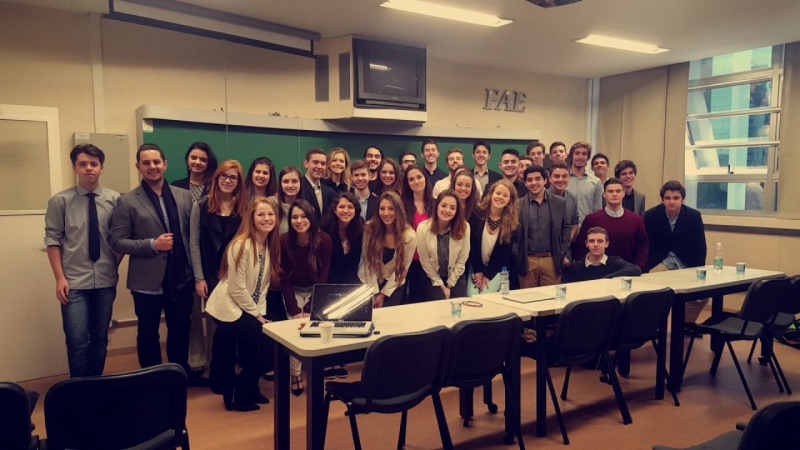 February of 2016. After a stressful year of so much studying to get into university, I started the Management Experience Program (MEP) - a unique approach to teaching business administration. I remember when all freshmen in the school were in the auditorium and asked for only the MEP students to stay after the introductory lecture. When the others left the space, we looked at each other to see who our classmates would be for the next three years.
The beginning was kind of funny. Friend groups turned out to be very different a few months later. Luckily, I made some wonderful friendships that will last a lifetime. I failed two classes in my first semester - one of the most frustrating things I've ever gone through. I realized that studying for university was very different than studying for high school. That year, for our social entrepreneurship class, my team produced a benefit concert, and that was when I found out that I could work in arts administration.
During our second year, we worked on consulting projects for local startups, we did market research for the entertainment industry, and we analyzed G20 countries' economies. But the highlight of that year was our trip to London and Berlin, with a weekend in Amsterdam. We visited many companies - from banks to a bicycle factory. My grades improved, I got closer to my friends, and I started gaining confidence in my potential.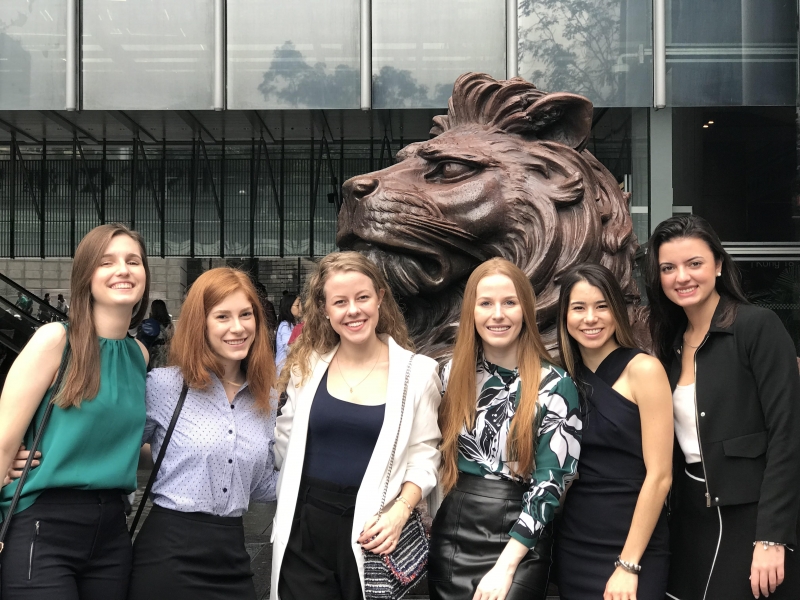 Our third year was intense, with higher-level classes and most of us deciding where to go next. MEP is a dual degree program, meaning we study abroad for our final year, and we earn diplomas from both our home university and the school we end up going to. Amid all that, we also traveled to Hong Kong and Tokyo to learn about the business world in Asia. And on a Tuesday afternoon, after our final Asset Management presentation, we were done. After three years of being together five days a week for 6 hours every day, our class spread out to different parts of the world as we went on to our next adventures without each other for the first time.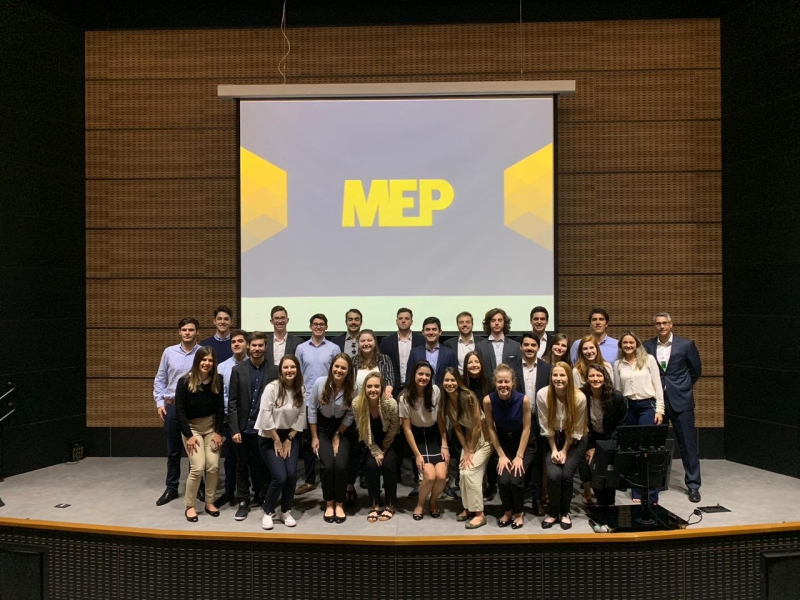 I've learned so much during my years at MEP, from accounting to making so many presentations. From strategic management to creating logos on Canva. From working with a paint shop company, a winery, a children's hospital to analyzing stocks on Bloomberg. These years shaped me as a professional and taught me to be a more well-rounded person.
2019 was arguably the best year of my life so far. It was when I transferred to Baldwin Wallace University and found the place where I belonged. I was the only Brazilian there, but I had a wonderful group of international friends who were going through the same adaptation process as me. My first semester at BW was the only "normal" semester I had, dancing on campus events with the Dance Team, watching and working on the academic premiere of Kinky Boots, going to house parties, and living my best life. I couldn't believe the incredible opportunities I was getting the chance to live, academically, personally, and professionally.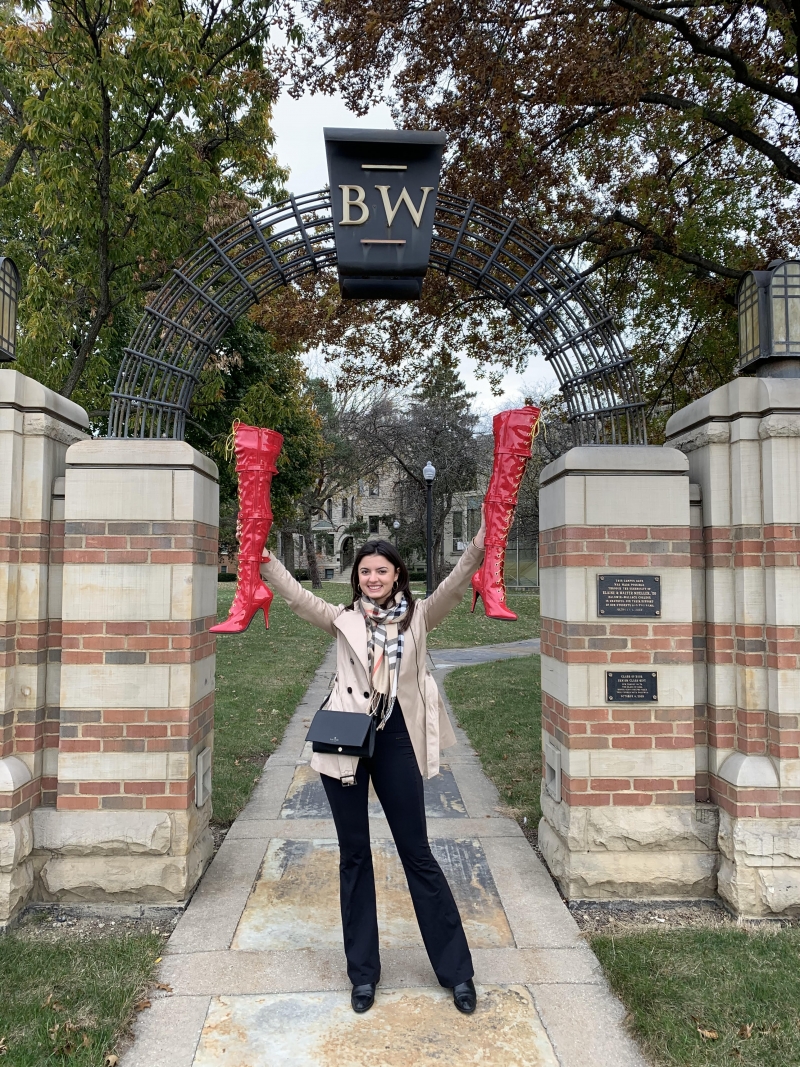 2020 was off to a great start, with very nice projects with the Digital Marketing Clinic and Freedom Summer I went home to Brazil for spring break, and what was supposed to be a week turned out to be ten months at home because of Covid-19. Like everyone, I had to adapt to online learning in a different time zone. And with my internships being canceled for the summer, I proudly joined BroadwayWorld's Student Bloggers program. This opportunity has helped me connect with people from the industry while improving my written communication skills.
With all the uncertainty of 2020, I decided to extend my program at BW in one semester. Even though my school started the academic year with in-person classes, I stayed in Brazil and took classes online. I was still able to engage with the Digital Marketing Clinic (working on a project for the Cleveland Pops Orchestra), be the vice-captain of the BW Dance Team (with online practices), and work on the marketing team for the virtual production of Spring Awakening.
For my final semester, I knew I had to go back to campus. Because of US travel restrictions that require us to leave Brazil 14 days before entering the country, I went to Mexico by myself. This was the first time I traveled on my own without the company of friends or family. But I had a goal in mind to be on campus for my last semester, so I made it with the support of my parents.
Before classes started, I quarantined for seven days in my dorm room. And then, life started to go back to normal. I attended most of my classes in person, the Dance Team was practicing on a stage, and we even performed at a Cleveland Cavaliers game! I was the Account Executive for a project at the DMC (which taught me a lot of project management), and I was in the marketing team for our Playhouse Square musical partnership. I hung out with friends (don't get me wrong, we were just watching Wanda Vision in a socially distanced room at the Conservatory). But most importantly, we were able to close this important chapter of our lives with an in-personal graduation ceremony! My parents came from Brazil, and we also welcomed a few friends from Nebraska to celebrate with us.
As long as all of this journey may have seemed, I wouldn't have done it any other way. I graduated from Baldwin Wallace University, Summa Cum Laude, with a Bachelor's Degree in Marketing and Arts Management & Entrepreneurship, and received the Outstanding Senior Award for Arts Management. I will soon be getting my diploma in Business Administration from my home university.
To conclude, If I could give one piece of advice to people going to college, I would say: DO NOT sit back, relax, and enjoy the ride. But proactively take the front row seat, fasten your seat belt and scream from the top of your lungs, making the most of every single moment because you are so lucky to be here!