Photos: LINCOLN THEATRE Announces Grand Reopening Festivities
The Lincoln Theatre Association today announced a week of events to celebrate the grand reopening of the historic Lincoln Theatre (769 E. Long St.), including a neighborhood open house on Memorial Day followed by a series of concerts from national touring artists in jazz, blues, opera, and gospel.
Currently undergoing a $13.5 million renovation, the Lincoln will officially reopen on May 25, and serve as a multi-use, state-of-the-art urban performing arts and education center, as well as a home for ten local performing arts organizations.
The grand reopening week of the Lincoln Theatre is made possible by the generosity of host sponsors Crabbe, Brown & James, LLP; Shelly Materials, Inc.; PricewaterhouseCoopers; and The Quandel Group, Inc.
Monday, May 25, 1-4pm
Community Open House
Free, public tours of the fully-renovated, historic Lincoln Theatre will be offered from 1-4 pm. Guides will take visitors through the building, including the new lobby, main-floor Egyptian Revival-style theatre, second-floor ballroom, and third-floor Jazz Academy. The Columbus Jazz Youth Orchestra, under the direction of Mark Donavan, will perform on the second-floor ballroom stage.
Thursday, May 28, 8pm
The Lincoln Theatre Association in association with the Jazz Arts Group presents
Maurice Hines in "Cole and Sinatra with Love"
Maurice Hines, legendary Broadway dancer, director, and choreographer, as well as Artistic Director-in-Residence for the Lincoln Theatre, brings his dazzling song and dance talents to the Lincoln stage for the theatre's inaugural performance. Hines' skillful tribute to Nat King Cole and Frank Sinatra recalls the golden age of the great American songbook. Tickets are $19.28 in commemoration of the year the Lincoln originally opened. www.mauricehines.info
Friday, May 29, 8pm
The Lincoln Theatre Association presents
Bobby "Blue" Bland
One of the premier vocalists of soul-blues, Bobby "Blue" Bland delivers his hallmark "chicken bone sound" with velvety, supple confidence. Hits for this "Lion of the Blues" include "It's My Life, Baby" (1955), "Farther Up The Road" (1957), "I Pity the Fool" (1961), "Turn on Your Love Light" (1961), and "That's the Way Love Is" (1963). Tickets are $35 and $30. www.bobbybluebland.com
Saturday, May 30, 8pm
The Lincoln Theatre Association in association with Opera Columbus presents
Denyce Graves, mezzo-soprano
Recognized worldwide as one of today's most exciting opera stars, Denyce Graves continues to gather unparalleled popular and critical acclaim for her expressive, rich vocalism, elegant stage presence, and exciting theatrical abilities. Graves will perform a mixed repertoire of arias, spirituals, and opera standards. Tickets are $100 and $75. www.denycegraves.com
Sunday, May 31, 3 pm & 7 pm
The Lincoln Theatre Association in association with the King Arts Complex presents the
Harlem Gospel Choir
A renowned assembly of the finest gospel singers and musicians from the churches of Harlem, New York, the world-famous Harlem Gospel Choir is an extraordinary experience of foot-stomping, hand-clapping blues, jazz, and gospel. Tickets are $35 and $30. www.harlemgospelchoir.com
Tickets can be purchased at the Ohio Theatre Ticket Office (39 E. State St.), all Ticketmaster outlets, and www.ticketmaster.com. To purchase tickets by phone, please call (800) 745-3000 or (614) 469-0939. The Lincoln Theatre Ticket Office will open two hours prior to each performance. Students between the ages of 13-19 can purchase $5 High Five tickets while available.
First opened in 1928, the Lincoln Theatre is a landmark in African-American and jazz history and remains one of the few surviving commercial buildings from a period of unequaled African-American cultural, social, and economic strength in Columbus. Currently undergoing a $13.5 million renovation funded by a partnership of public and private support, the Lincoln will reopen as a multi-use, state-of-the-art performing arts and education center serving the diversity of the Columbus and central Ohio community. The restoration is the foundation of revitalization plans for the King-Lincoln District, serving as a catalyst to attract new residential and commercial investment.
www.lincolntheatrecolumbus.com
Owner/operator of downtown Columbus' magnificent historic theatres (Ohio Theatre, Palace Theatre, Southern Theatre) and manager of the Riffe Center Theatre Complex, Lincoln Theatre, and the Shubert Theater in New Haven, Connecticut, CAPA is a non-profit, award-winning presenter of national and international performing arts and entertainment. For more information, visit www.capa.com.

Harlem Gospel Choir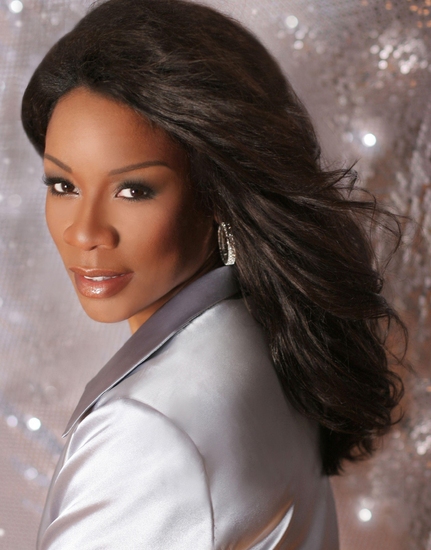 Denyce Graves

Maurice Hines

Bobby Bland