Photo Flash: First Look at High-Flying BRING IT ON THE MUSICAL at Beck Center
Inspired by the Motion Picture BRING IT ON, written by Jessica Bendinger, BRING IT ON THE MUSICAL features arrangements and orchestrations by Alex Lacamoire & Tom Kitt. The production is being presented in collaboration with the Baldwin Wallace University Music Theatre Program.
This movie-based-musical comes from Lin-Manuel Miranda and Tom Kitt, creators of the Broadway sensations Hamilton and Next to Normal. Nominated for two Tony Awards, including Best Musical, this story takes audiences on a high-flying journey filled with an incredible score by two of Broadway's most celebrated contemporary composers. Their energetic rock and hip-hop infused musical numbers represent two squads with one mission: the National Cheerleading Championship title. PG-13.
The cast features: Campbell - Kailey Boyle; Skylar - Victoria Pippo; Kylar - MacKenzie Wright; Bridget - Shelby Griswold; Steven - JoNathan Young; Eva - Abby DeWitte; Twig - David Holbert; Cameron - Matthew Harris; Randall - Mike Cefalo; Nautica - Joy Del Valle; La Cienega - Michael Canada; Danielle - Shayla Brielle; "Legendary" Soloist - Emily Sofia Wronski; and "Cross the Line" Soloist - Marcus Martin.
In the ensemble are Noa Barenblat, Emily Brett, Kelsey Brown, Meghan Cordier, Elijah Dawson, Nick Drake, Warren Egypt Franklin, Annalise Griswold, Nadina Hassan, Dan Hoy, Caroline Kasay, Charles Miller, Holly Moss, Matthew Pitts, Jake Slater, with swings Nadina Hassan, Addie Morales, Veronica Otim and rehearsal swing Charlie H. Ray.
The production team includes: Artistic Director - Scott Spence; Director - Will Brandstetter; Music Director - Peter Van Reesema; Associate Music Director - Alyssa Kay Thompson; Choreographer - Martín Céspedes**; Cheer Choreographer - Mary Sheridan; Production Stage Manager - Lucas Clark; Assistant Stage Managers - Natalie Dragon, Brendan O'Connell; Scenic Designer - Jordan Janota*; Lighting Designer - Jeff Herrmann; Sound Designer - Carlton Guc; Sound Board Operator - Angie Hayes; Projection Designer - Adam Zeek; Costume Designer - Esther M. Haberlen; Costume Assistant, Wardrobe Master - Zachary Hickle; Technical Director - Aaron Benson; Master Electrician - Steve Shack; Electrician - Nora Dlugo; Carpenters - Gabriel Jimenez, Ryan Gajdos; Spot Operators - Joy DeMarco, Mary Kahelin; and Dance Captains - Caroline Kasay, Holly Moss. **Member of the Society of Stage Managers and Choreographers. *Member of the United Scenic Artists Local 829.
Visit beckcenter.org for tickets and more information.
Photo Credit: Roger Mastroianni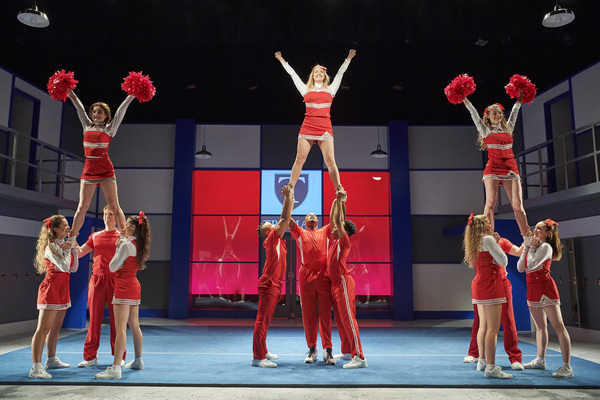 Kailey Boyle
(center) and cast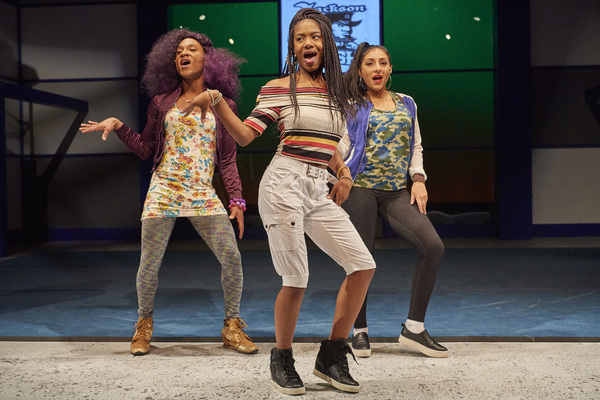 Michael Canada
, Shayla Brielle G, and Joy Del Valle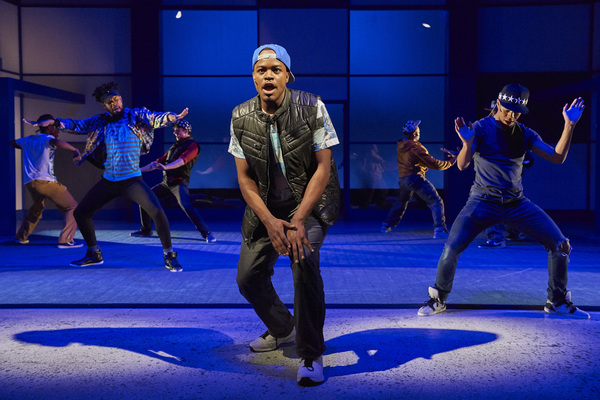 Matthew Harris
(center) and cast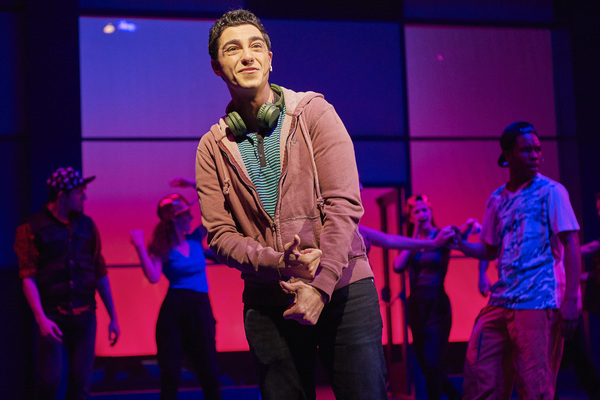 Mike Cefalo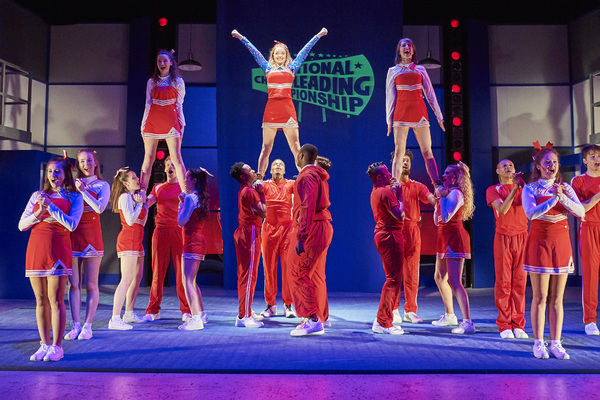 Abby DeWitte (Center) and cast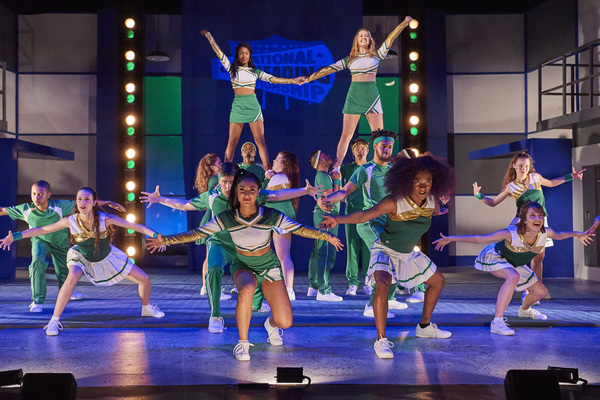 Shayla Brielle G,
Kailey Boyle
, and cast
More Hot Stories For You