Photo Flash: First Look at Great Lakes Theater's AND THEN THERE WERE NONE, Now Playing!
Great Lakes Theater (GLT), Cleveland's Classic Company, commences the second half its 2016-17 season with Agatha Christie's classic mystery thriller, And Then There Were None. The production will be performed in the company's intimate and audience-friendly home at the Hanna Theatre, Playhouse Square, February 26 - March 20, 2016. Charles Fee, GLT's Producing Artistic Director, directs the production. And Then There Were None is presented through special arrangement with SAMUEL FRENCH, INC.
Generous production support for And Then There Were None was provided by Lubrizol. Great Lakes Theater is also supported in part by the residents of Cuyahoga County through a public grant from Cuyahoga Arts & Culture. Season support is provided by The Cleveland Foundation and the Ohio
Arts Council
. Media sponsors for GLT's 54th season are The FORM Group, Ideastream (WCLV 104.9 FM and WCPN 90.3 FM) and WKSU 89.7 FM.
Agatha Christie
's And Then There Were None is an intense and darkly gripping mystery. When a group of ten strangers, lured to a remote English island, discover that their eccentric millionaire host is missing - mysterious machinations are set into murderous motion. Stranded by a torrential storm and haunted by a clue-filled nursery rhyme, one by one the guests begin to meet gruesome and untimely ends. With only the fallen believed innocent, who remaining among them is the killer? Based on one of the best-selling mystery novels of all time, this thriller has captivated audiences since its inception in 1939. For Great Lakes Theater, And Then There Were None's director Charles Fee most recently helmed critically acclaimed productions of Dial "M" for Murder (2015), Deathtrap (2014) and Noël Coward's Blithe Spirit (2013). Other GLT productions include Romeo and Juliet (2012), The Two Gentlemen of Verona (2011), A Midsummer Night's Dream (2010), Twelfth Night (2009), The Comedy of Errors (2009), Macbeth (2008), All's Well That Ends Well (2008), Hamlet (2003), Hay Fever (2007), The Importance of Being Earnest (2004), Arms and the Man (2003)and The Complete Works of
William Shakespeare
(Abridged) (2004 & 2011).Fee holds a unique position in the American theater as producing artistic director of three independently operated, professional theater companies: Great Lakes Theater in Cleveland, Ohio (since 2002), Idaho Shakespeare Festival in Boise, Idaho (since 1991) and Lake Tahoe Shakespeare Festival in Lake Tahoe, Nevada (since 2010). His appointments have resulted in a dynamic and groundbreaking producing model for the companies, in which over 50 plays have been shared since 2002. Great Lakes Theater's acclaimed home at the Hanna Theatre features a visionary"Great Room" inspired design that integrates the artist and audience experience into a single unified environment. Hanna patrons select from a variety of seating opportunities including traditional theater seats, club chairs, lounge/bar seats, banquette couches and private box seating. Arranged in an intimate 550-seat thrust configuration where the audience surrounds the stage, no seat is further than 12 rows from the performance.

Laura Perrotta and Laura Welsh Berg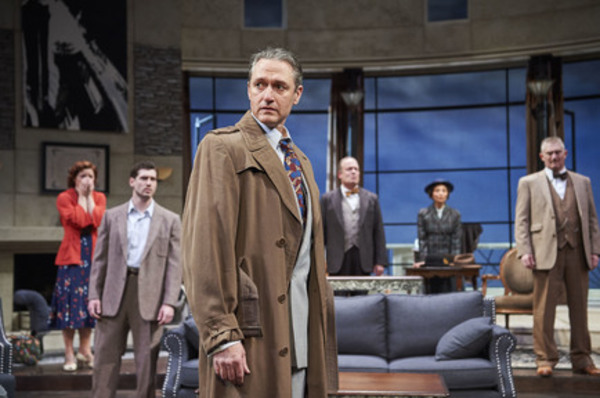 Dougfred Miller and Cast

Laura Perrotta and Aled Davies

Laura Welsh Berg and Cast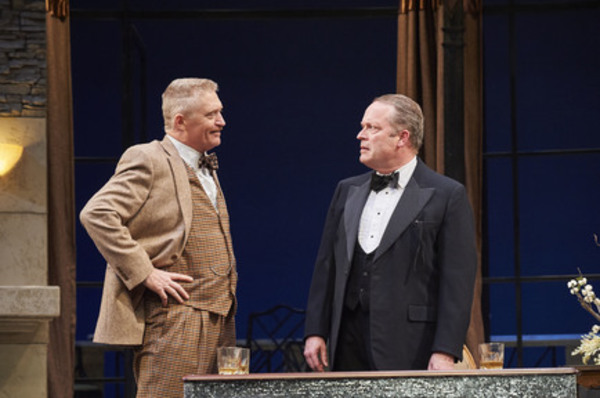 David Anthony Smith and Tom Ford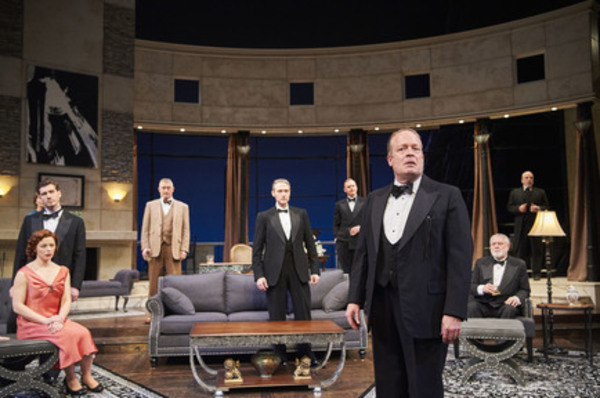 Tom Ford and Cast

Tom Ford and Laura Perrotta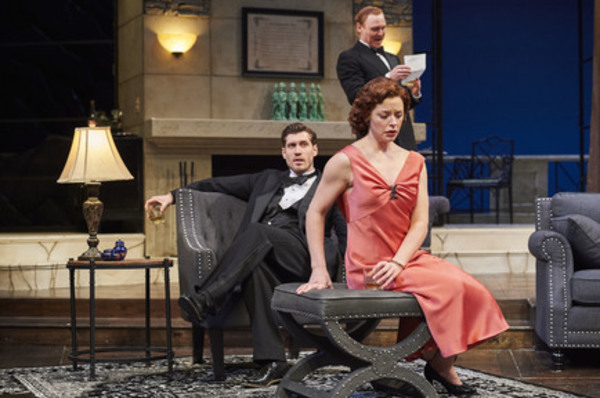 Nick Steen, Laura Welsh Berg, and Jonathan Dyrud

Jonathan Dyrud and David Anthony Smith

Jonathan Dyrud and Cast

Laura Welsh Berg and Nick Steen