Photo Flash: Cleveland Play House Presents AIN'T MISBEHAVIN'
The party starts on January 29 at The Cleveland Play House with Ain't Misbehavin', a Tony Award-winning celebration of the music of Thomas "Fats" Waller. An ensemble of energetic and irresistible performers and the hottest jazz band in town will bring down The Cleveland Play House with a musical parade of thirty of Waller's greatest hits. A joyously creative songwriter of the 1920s and 30s, Fats Waller penned over 400 songs in his career - many of which have entered the classic repertoire of jazz standards that are still being performed today. Ain't Misbehavin' pays tribute to his legacy and music, and includes the ever popular songs: "The Jitterbug Waltz," "I'm Gonna Sit Right Down and Write Myself a Letter," "'T' Ain't Nobody's Biz-ness If I Do," "Honeysuckle Rose," "Find Out What They Like," "Your Feets Too Big."
Director Kent Gash returns to Cleveland after helming the smash hit Mahalia: A Gospel Musical in the 2008-09 Season. "I think Ain't Misbehavin' is the best musical revue of all time," Gash remarks. "What's unmistakable about 'Fats' Waller is his abundant joy for life. The spirit of his music is timeless." Ain't Misbehavin' begins in the Bolton Theatre at The Cleveland Play House on Friday, January 29 and runs through Sunday, February 21, 2010. Tickets are available at The Cleveland Play House box office by calling 216.795.7000 ext 4 or online at www.clevelandplayhouse.com. Ain't Misbehavin' is presented with support from W J Deutsch and Sons, Ltd. and Turner Construction. The play is a co-production with Arizona Theatre Company and San Jose Repertory Theatre.
ABOUT THE PLAY
The Harlem Renaissance was the Golden Age for venues like The Cotton Club and The Savoy Ballroom; a time when the dives along Manhattan's Lenox Avenue were ablaze from stride piano players banging out a new beat - swing. Ain't Misbehavin' is a vibrant musical revue and tribute to the black musicians of the first four decades of the 20th century, centering on the music of Thomas "Fats" Waller. Bold, bright, and told with the cheeky humor for which Fats Waller was known, this Tony Award®-winning musical is sure to bring the house down and keep audiences singing, and swinging, into the streets.
AIN'T MISBEHAVIN' Cast:
REBECCA E. COVINGTON includes among her stage credits the second national tour of Mamma Mia!, Little Shop of Horrors at Casa Mañana, Ain't Misbehavin' at Maltz Jupiter Theatre and Two River Theatre Company; Aida at Seaside Music Theater and The Barn Theatre; Ragtime at Heritage Repertory Theatre; Hair at The Barn Theatre; Smokey Joe's Cafe at Lees McRae Theatre; 42nd Street and Crazy for You at Belmont Music Theatre; and the national tour of Thoroughly Modern Millie.
Angela Grovey has appeared in New York in The Wiz for New York City Center's "Encores!" and in Wig Out at Vineyard Theatre. Regional appearances include Little Shop of Horrors at Paper Mill Playhouse, The Buddy Holly Story at Westchester Broadway Theatre, Spunk at Actors Theatre of Louisville, World Goes Round at Barrington Stage Company, Thoroughly Modern Millie at Fulton Opera, Ain't Misbehavin' at Maltz Jupiter Theatre. On television, Ms. Grovey has been seen in "30 Rock" and "The Unusuals." She is a graduate of Roosevelt University's Theatre Conservatory in Chicago.
Christopher L. Morgan was a featured dancer on Broadway in Kiss Me, Kate and in Purlie for New York City Center's "Encores!" On the west coast, Morgan recently appeared at the Hollywood Bowl in Guys and Dolls. Off-Broadway, he has been seen in 70 Girls, 70 at The York Theatre Company; Little Ham at the John Houseman Theater and From My Hometown at the Gramercy Theatre. He has appeared in the national tours of Smokey Joe's Café, Carousel, Dreamgirls and Victor/Victoria. His regional work includes Five Guys Named Moe at Alliance Theatre; Ain't Misbehavin' at The American Stage Company; Once on This Island at CENTERSTAGE; Hot Mikado at Marriott Theatre, Chicago and Westchester at Broadway Theatre; Where's Charlie at Williamstown Theatre Festival; Sanctified at Alabama Shakespeare Festival; Swingin' on a Star at Riverside Theatre; and Urinetown, Swing and Once on This Island at Lyric Theatre of Oklahoma. His film work includes Blood of a Champion and A Royal Birthday. On television, Morgan was the host for BET's coverage of The Barbados Jazz Festival and The Tranquility Jazz Festival, Anguilla.
Ken Robinson is a native of Oakland, California. His regional credits include the new musical revue Soul of Rodgers, Five Guys Named Moe, Being Alive and tick, tick ... BOOM! at Westport Country Playhouse; Jelly's Last Jam and A Christmas Carol at Alliance Theatre and Ain't Misbehavin' at North Shore Music Theatre. In May 2009, Robinson graduated with his MFA in Acting from the Yale School of Drama.
AureLia Williams performed in the first national tour of All Shook Up. Off Broadway, she has been seen in SacrEd Ellington, presented by Carnegie Hall, as well as in If You Give a Mouse a Cookie, Menopause the Musical, They Wrote That and Pirates of Penzance. Her regional credits include the roles of Effie in Dreamgirls, Radio in Caroline or Change, Asaka in Once on This Island, Armelia in Ain't Misbehavin', Sarah's Friend in Ragtime, Sour Kangaroo in Seussical, Hubert in Nunsense, and BJ in Smokey Joe's Cafe. MS. Williams has appeared on TV and on film in "The Sopranos" and "Da Ali G Show."
AIN'T MISBEHAVIN' Creative Team:
Thomas "Fats" Waller was born Thomas Wright Waller in New York City. He started playing the piano when he was six and graduated to the organ of his father's church four years later. At the age of fourteen he was playing the organ at Harlem's Lincoln Theater. Waller studied classical piano and organ before apprenticing himself to legendary Harlem stride pianist James P. Johnson. Johnson introduced Waller to the world of rent parties (a party with a piano player, designed to help pay the rent by charging the guests), and soon he developed a performing career. He was an excellent pianist, now considered one of the very best who ever played in the stride style, but it was his talent for composing combined with his lovable, roguish stage presence that truly cemented his place in musical history. Before his solo career, he played with many performers, from Erskine Tate to Bessie Smith, but his greatest success came with his own combo, Fats Waller and His Rhythm. He collaborated with the Tin Pan Alley lyricist Andy Razaf and had a commercially successful career, which according to some music critics eclipsed his great musical talent. Waller also made a successful tour of the British Isles in the late 1930s, and appeared in one of the earliest BBC Television broadcasts. He also appeared in several feature films and short subject films, most notably Stormy Weather in 1943. With Razaf, he wrote "What Did I Do (To Be So Black and Blue)?" (1929), which became a hit for Louis Armstrong. This song, a searing treatment of racism, calls into question the accusations of "shallow entertainment" leveled at both Armstrong and Waller. Waller's weight of nearly 300 pounds earned him the nickname "Fats," and this jazz giant truly "lived large." Waller's appetite for excess, hard drinking and hard living are believed to have contributed to his premature death. On December 15, 1943, at age 39, Waller died aboard an eastbound train in the vicinity of Kansas City, Missouri, following a West Coast engagement.
Murray Horwitz (Co-Conceiver) has worked on Broadway as co-author, lyricist and associate director for Ain't Misbehavin', as co-author and co-director for Harlem Nocturne; lyricist for The Great Gatsby (The Metropolitan Opera) and for numerous galas and special events. National tours on which he has worked include An Evening of Sholom Aleichem (director) and Ain't Misbehavin'. Other New York credits include author of Sole Sisters (La MaMa E.T.C.); author and director of Hard Sell (New York Shakespeare Festival). On radio, he has been a co-host of Hanukkah Lights (NPR), a commentator on All Things Considered and Talk of the Nation (NPR), originator of Wait, Wait ... Don't Tell Me (NPR), and a panelist on Says You! (NPR). On television, Mr. Horwitz was a creative consultant on The Annual Mark Twain Prize (PBS) and director for The Guiding Light and As the World Turns. While at NPR, in addition to three Peabody Awards and The National Medal of Arts, Mr. Horwitz received a Gold Award from the Corporation for Public Broadcasting for the jazz documentary Louis Armstrong: The First 90 Years, which he produced. As a songwriter, he has won 20 ASCAP songwriting awards and, in addition to his work on The Great Gatsby, contributed lyrics to the Tony Award-winning Ain't Misbehavin' and many revues, including Broadway's Upstairs at the O'Neal's.
Richard Maltby, Jr. (Co-Conceiver) wrote lyrics for Starting Here, Starting Now (1977, directed also), Ain't Misbehavin' (1978, provided additional lyrics, conceived and directed - Drama Critics Circle Award, Drama Desk Award, Obie Award for Best Musical, Tony Awards for Best Direction of a Musical and Best Musical), Baby (1983, directed also - nominated for seven Tony Awards), Song and Dance (1985, co-lyricist and director), Miss Saigon (1989, co-lyricist - London Evening Standard Award for Best Musical), Closer Than Ever (1989, directed also - Outer Critics Circle Awards for Best Score and Best Musical), Nick & Nora (1991) and big (1996 - nominated for five Tony Awards, including Best Score). Mr. Maltby is a graduate of Yale University. He has also contributed crossword puzzles to Harper's magazine.
Kent Gash (Director) returns to The Cleveland Play House where he directed Mahalia: A Gospel Musical. He is the Director of the New Studio on Broadway at Tisch School of the Arts, NYU. Off-Broadway, he has directed the New York City premiere of Miss Ever's Boys for the Melting Pot Theatre Company, Call the Children Home for Primary Stages and a concert presentation of Duke Ellington's Beggar's Holiday and Home. He is the former Associate Artistic Director of the Alliance Theatre, where he directed and choreographed 26 Miles (World Premiere); Radio Golf; Sophisticated Ladies; Sleuth; Elliot, A Soldier's Fugue; Topdog/Underdog (Elliot Norton Award, Best Director); King Hedley II; Shakespeare's R&J and Pacific Overtures (Atlanta Journal-Constitution Best Show of the Year, Elliot Norton Award and nine IRNE Award). Other productions in Atlanta include Love Jerry and Some Men at Actor's Express and Steel Magnolias for True Colors Theatre. Recent regional productions include Mahalia for The Cleveland Play House; Crowns, Gee's Bend and Pure Confidence for Denver Center Theatre Company; The Brothers Size for McCarter Theatre Center, Wig Out at Sundance Theatre Lab; Private Lives and Coriolanus for Shakespeare Santa Cruz; Harriet's Return at Geffen Playhouse and the Kennedy Center; and Ain't Misbehavin' for Trinity Repertory Company, Hartford Stage, North Shore Music Theatre and Maltz Jupiter Theatre. He adapted and directed the Intiman Theatre's Native Son. As the Associate Artistic Director of the Alabama Shakespeare Festival, Mr. Gash directed The Negro Of Peter The Great, Guys And Dolls, A Night In Tunisia, Troilus and Cressida, Twelfth Night and Five Guys Named Moe.
The design team for Ain't Misbehavin' includes Byron Easley (Musical Staging/Choreographer), Darryl G. Ivey (Musical Director/Conductor), Emily Beck (Scenic Designer) and Austin K. Sanderson (Costume Design), William H. Grant (Lighting Designer).
TICKET INFORMATION
Tickets for Ain't Misbehavin' range from $45 to $65, with discounts available for groups of ten or more, for senior citizens aged 60 and over, and for military reservists and their families. Tickets are $10 for all students under the age of 25. A limited number of $10 'rush' tickets go on sale 90 minutes before curtain and remain on sale until 30 minutes before curtain, based on availability. The Cleveland Play House is located at 85th and Euclid Ave. next door to the Cleveland Clinic near University Circle.
Founded in 1915, The Cleveland Play House is the first permanently established professional theatre in the United States. More than 12 million people have attended over 1,300 productions at The Play House - including more than 130 American and/or World Premieres. Today, under the leadership of Artistic Director Michael Bloom and Managing Director Kevin Moore, The Cleveland Play House is an artist-driven theatre that serves the Greater Cleveland community by holding true to its mission: To produce plays of the highest professional standards that inspire, stimulate, and entertain our diverse audiences, to conduct training and educational programs that enhance the quality of life for those we serve and help to insure the future of theatre.
The Cleveland Play House is funded through the generosity of Cuyahoga County residents through Cuyahoga Arts and Culture and The Ohio Arts Council helps to fund The Cleveland Play House with state tax dollars to encourage economic growth, educational excellence and cultural enrichment for all Ohioans.
Photo credit: Tim Fuller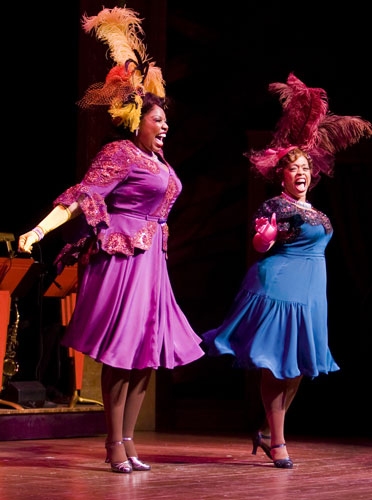 AureLia Williams and Angela Grovey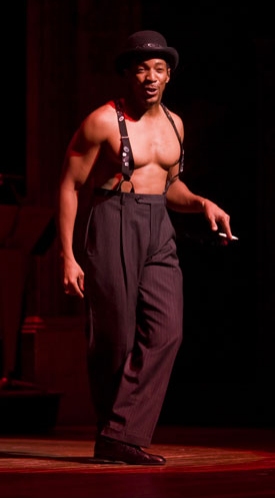 Christopher L. Morgan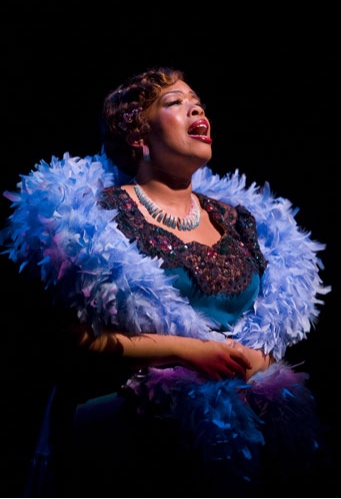 Angela Grovey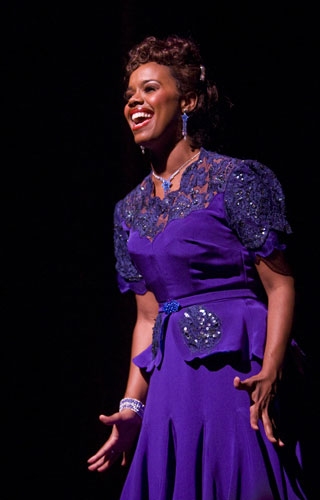 Rebecca Covington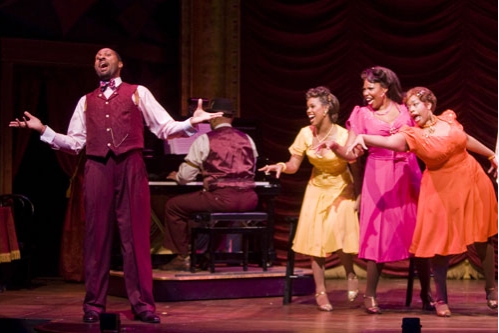 Ken Robinson, Darryl G. Ivey, Rebecca Covington, AureLia Williams and Angela Grovey

AureLia Williams, Ken Robinson, Angela Grovey, Christopher L. Morgan and Rebecca Covington

Angela Grovey, Rebecca Covington and AureLia Williams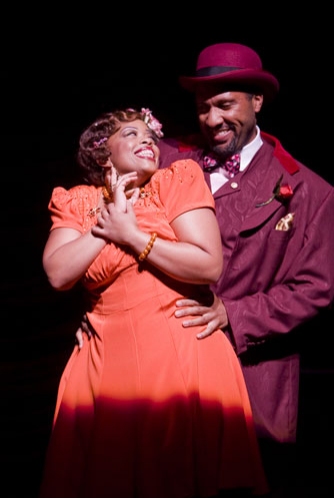 Angela Grovey and Ken Robinson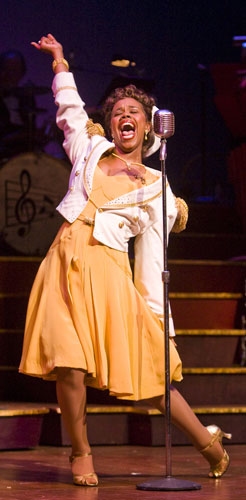 Rebecca Covington

Rebecca Covington and Christopher L. Morgan

AureLia Williams and Ken Robinson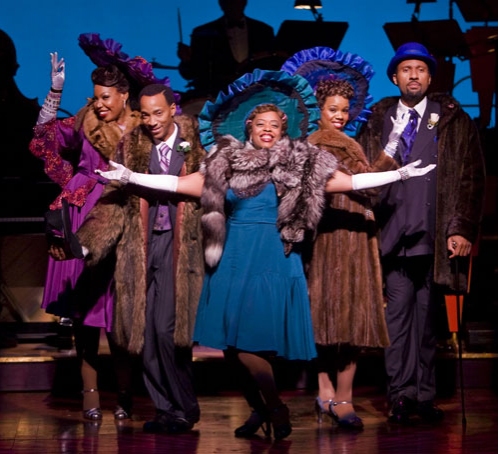 AureLia Williams, Christopher L. Morgan, Angela Grovey, Rebecca Covington and Ken Robinson