BWW Feature: Cleveland Broadway Connections: BWU MUSICAL THEATRE SHOWCASES, ARACA, and More!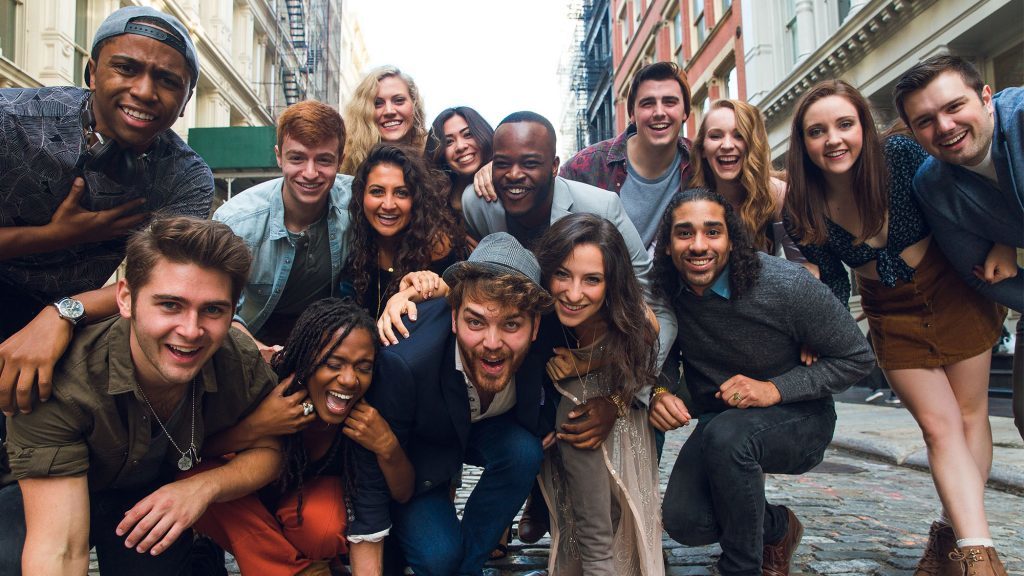 Several times a year I go to review some of what's on stage on Broadway. This year, I expanded the experience by accompanying the Baldwin Wallace University Musical Theatre program's fifteen seniors.
During this season, about a dozen Baldwin Wallace University grads (Berea, OH, a Cleveland suburb), which recently was named as one of the best musical theatre programs in the country, are/were appearing in the Big Apple.
All of the BWU class of 2018 grads got agents, many having multiple offers. Besides agents, at least a half-dozen were offered tryouts in present, upcoming, touring and soon-to-be touring shows.
Side note: Watch for my in-depth article on the BWU Musical Theatre program and the Class of 2018 which will be written after the total results of their showcase, signing with agents, tryouts and casting are all in.
On the business side, CLE's Matthew and Michael Rego and Hank Unger, of The Araca Group, are one of the producers of the present running "SpongeBob SquarePants" and also the record-breaking "Wicked," (Honesty disclosure: Mike, Matt and Hank met when they were involved in a production of "The Music Man" which I directed some years ago.)
Here are capsule judgments of shows I saw. To read the complete reviews go to www.royberko.info and scroll down to find the show.
What: "Hamilton"
Where: Richard Rogers Theatre, 226 West 46thStreet
When: Open run
Capsule judgment: The question asked by many who see "Hamilton" is whether it is worth the investment of time and money. This reviewer's answer, "Absolutely!" I can't wait until it comes to Cleveland this summer to see it again! (And, hopefully more than once!)
What: "SpongeBob SquarePants The Broadway Musical"
Where: Palace Theatre-47thand Broadway
When: Open run
Capsule judgment: "SpongeBob SquarePants The Broadway Musical" is a wonder of neon psychedelic delight starring a character-perfect lead surrounded by a fun-centered cast which should delight adults and children of all ages!
What: "Once on this Island The Musical"
Where: Circle in the Square, 235 W. 50thStreet
When: Open run
Capsule judgment: The enchanting "Once On This Island" is a tale well conceptualized and told sharing the power of love and tradition as it reveals that "our lives become the stories that we weave."
Other shows I saw, but did not review were "Come From Away A New Musical" and"Dear Evan Hansen," which are both on the Key Bank 2018-19 season, and are very well worth seeing, and"Three Tall Women." I was scheduled to cover "Mean Girls," but the morning of the show I was informed that the lead female would not be in the cast and they didn't want me to review the understudy. Oh well, that's show business.