Whiskey Radio Hour Will Feature MY LUNCH WITH GOD
Next for Brosseau's musical wlll be the recording of a cast album late this year.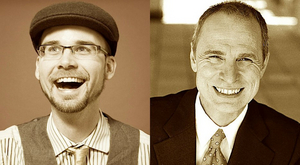 Chicago's Whiskey Radio Hour has chosen a play by Provincetown, MA, writer/composer Jim Brosseau to be performed in the Windy City. Brosseau's comedy "My Lunch with God" centers on a newcomer to Heaven tapped to replace St. Peter as overseer of the Pearly Gates. The one-time performance is scheduled for Tuesday, November 1.
An award-winning journalist, Brosseau is the writer and composer of "Locked and Loaded, an American Musical," about the country's gun obsession has been workshopped in Provincetown and New York City.
The Whiskey Radio Hour, www.whiskeyradiohour.com, regularly presents new radio plays in Chicago. The Nov. 1 performance will take place at Chief O'Neill's Pub & Restaurant, 3471 N. Elston Ave. The Radio Hour's producer, Brad Brubaker, will be directing Brosseau's comedy.
Brosseau has performed stand-up in New York, Toronto and at McCurdy's Comedy Theatre in Sarasota, FL. ""My Lunch with God' grew out of a stand-up routine about what Heaven might be like," said Brosseau. "I've missed comedy, and I'm delighted that the Whiskey Radio Theater will be giving my short play their usual creative interpretation."
Next for Brosseau's musical wlll be the recording of a cast album late this year.
Photo Credit: Oomphotography, Julie Skarratt
More Hot Stories For You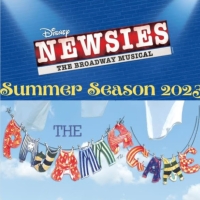 Summer Place Theatre Announces Directors For Its 2023 Season

November 28, 2022

Summer Place Theatre, Naperville's Community Theatre since 1966 has announced its directors for the 2023 Season!
---
Celebrate The Holidays With Elgin Symphony Orchestra's Holiday Spectacular At Raue Center

November 28, 2022

Raue Center For The Arts will welcome the Elgin Symphony Orchestra to the stage this December! Celebrate the holidays this year with ESO's Holiday Spectacular Concert at 8 p.m. on December 9, 2022. 
---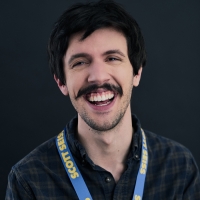 Comedian Scott Seiss to Perform at The Den Theatre This February

November 28, 2022

The Den Theatre will present comedian Scott Seiss for an evening of stand-up on Friday, February 17, 2023 at 7:30 pm on The Heath Mainstage.
---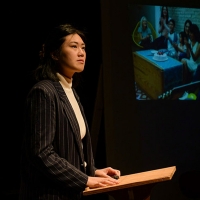 Photos: First Look at TITLE TEN, Now Playing at Theater Wit

November 28, 2022

In Title Ten, a new play by Julie Proudfoot, eight radically different women share stories about their fight for autonomy over their own bodies, from 1978 to now. Check out all new photos here!
---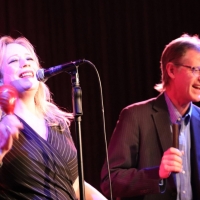 Anne and Mark Burnell Perform 19th Annual Eve of the Eve Show at Drew's on Halsted Next Month

November 28, 2022

One of Chicago's most popular and acclaimed musical duos and national Jazz radio favorites, Anne Burnell and Mark Burnell will perform their 19th Annual Eve of the Eve show at Drew's on Halsted, 3201 North Halsted, Friday, December 30th, from 7:30-10:30pm.
---