The Shakespeare Project Of Chicago Announces 2017-18 Theatrical Reading Season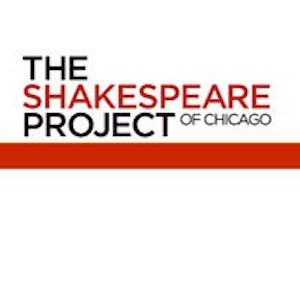 The Shakespeare Project of Chicago announces the lineup for its 2017-18 Theatrical Reading Season, featuring two beloved Shakespearean comedies, one of his rarely seen tragedies and a work by Shakespeare's contemporary Thomas Middleton.
The company's 23rd season kicks off in October with Shakespeare's pastoral comedy AS YOU LIKE IT. J.R. Sullivan, former associate artistic director of the Utah Shakespeare Festival and former artistic director of New York's Pearl Theatre Company, returns to direct after making his Project debut with Henry V in 2016. Shakespeare's rarely staged political thriller CORIOLANUS arrives in January, in a production by Barbara Zahora, the Project's associate artistic director. In February, The Project will continue its productions of one of Shakespeare's great contemporaries, Thomas Middleton, with WOMEN BEWARE WOMEN, directed by Michelle Shupe and Kelly Lynn Hogan. The season will wrap up in May with Shakespeare's comedy of warring wits MUCH ADO ABOUT NOTHING, directed by Shakespeare Project Artistic Director Peter Garino.
Each theatrical reading will be performed at six Chicago-area venues, including the Newberry Library, The Project's downtown Chicago home, as well as the Niles-Maine, Wilmette, Highland Park, Vernon Area (Lincolnshire) and Mount Prospect public libraries.
All performances are free and feature an introduction to the play prior to the curtain.
Prior to kicking off the Theatrical Reading Season, The Project presented a special production - the U.S. premiere of Rowan Williams's Shakeshafte, a "fantasia" on a possible relationship between a young Will and Catholic Saint Edmund Campion.
The Shakespeare Project of Chicago's 23rd Theatrical Reading Season
(All plays, artists and dates are subject to change.)
AS YOU LIKE IT
By William Shakespeare, directed by J.R. Sullivan
October 20-25, 2017
Duke Senior has been banished from court by his evil brother Duke Frederick. Soon thereafter, he banishes Senior's daughter, young princess Rosalind. Rosalind, accompanied by her cousin Celia, then disguises herself as a man and ventures into the Forest of Arden, where she encounters a memorable cast of characters - including her love, Orlando - in this witty, subversive comedy whose themes meditate on the dream of a simple life and the ideal of romantic love. J.R. Sullivan, who helmed last season's Henry V, returns to direct.
J.R. Sullivan returns to The Project after directing Henry V in 2016. For eight seasons, Sullivan served as associate artistic director for the Utah Shakespeare Festival, directing productions of You Never Can Tell, Driving Miss Daisy, Arsenic and Old Lace, Richard III, Stones in His Pockets, Hamlet, (as well as I Hate Hamlet), The Merchant of Venice, Macbeth, Gaslight, King Lear, Othello and Henry V. He has also directed for the Oregon Shakespeare Festival with productions of Room Service and As You Like It, been seen in theaters across the country, including Northlight, Turnaround, Steppenwolf, Live Bait, Prop and A Red Orchid theatre companies (all in Chicago), Milwaukee Rep, Chamber and Theatre X (Milwaukee), American Players Theater (Spring Green), Arden (Philadelphia), Delaware Theater Company and Resident Ensemble Theatre (Delaware) and The Studio Theatre (Washington DC). Since the Milwaukee Rep premiere of Pride and Prejudice, the Hanreddy/Sullivan adaptation has been seen in professional productions across the country, as well as internationally with productions in Europe, Asia and Australia. Their new adaptation of Jane Austen's Sense and Sensibility premiered at the Utah Shakespeare Festival in 2014. Sullivan served as artistic director of The Pearl Theatre Company in New York City from 2009 to 2013, leading The Pearl for three seasons at the renowned New York City Center and then shepherding its move to a permanent home on 42nd Street. Among his productions for The Pearl were Much Ado About Nothing, The Importance of Being Earnest, Twelfth Night, The Playboy of the Western World, Wittenberg (New York premiere) and A Moon for the Misbegotten.
CORIOLANUS
By William Shakespeare, directed by Barbara Zahora
January 12-16, 2018
One of Shakespeare's Roman tragedies, the play recounts the journey of a successful Roman general, who after achieving multiple successes in the military, turns his ambition to politics and leadership of his people. However, his personality and temperament are ill-suited for his new role and he is ultimately deposed. Seeking revenge against his enemies, and in his attempt to reclaim his power and prestige, he forges alliances with others that ultimately lead to his demise. Associate Artistic Director Barbara Zahora directs.
Barbara Zahora has served as The Project's associate artistic director since 2010. Recent credits for The Project include directing Love's Labour's Lost and The Winter's Tale and appearing in Cardenio and Darkside. She recently directed Macbeth for Oak Park Festival Theatre this past summer. She was also recently seen as Gloria Clandon in You Never Can Tell at ShawChicago, where she is a member of the core ensemble. Other stage credits include All My Sons and Les Liaisons Dangereuses (American Players Theatre); Hamlet, A Little Night Music, Heartbreak House and Misalliance (Writers' Theatre); Dancing at Lughnasa and Mrs. Coney (Oak Park Festival Theatre); The Country Girl (Illinois Theatre Center); Marionette Macbeth, The Moliere Comedies, The Taming of the Shrew, Richard II, The School for Scandal and All's Well That Ends Well (Chicago Shakespeare Theater); Lady Windermere's Fan (Northlight Theatre); A Christmas Carol, Wit (Goodman Theatre); and Hard Times (Lookingglass Theatre). Television credits include Chicago Fire and film credits include The Legend of Amba and the upcoming Operator. She is a visiting assistant professor at Roosevelt University's Chicago College for the Performing Arts (CCPA) and a proud member of Actors' Equity.
WOMEN BEWARE WOMEN
By Thomas Middleton, directed by Michelle Shupe & Kelly Lynn Hogan
February 23-27, 2018
In a world where men have all the power, what happens when women decide to take power for themselves? Marriages crumble, lust reigns supreme, widows are beguiled, passions slaked, revenge plotted and power brokers may be caught in their own web. Women Beware Women by Thomas Middleton is hailed as a masterpiece of Jacobean drama: smart, slick and hilarious, it is arguably the playwright's crowning achievement. A deliciously decadent soap opera of a play, it showcases bad behavior - featuring possibly the bloodiest, most inventive climactic scene in Jacobean literature - giving new meaning to "murder most foul."
Michelle Shupe has been active with The Project for many years: acting, directing and dramaturging. She directed The Project's 2015 summer benefit The Dark Lady of the Sonnets, adapted and directed the 2013 summer benefit Reflections From a Shakespeare Garden and The Merchant of Venice and has also directed or assisted on many other readings. As an actor, she has appeared in these favorite Shakespeare Project readings: King John, The Duchess of Malfi, The Revenger's Tragedy, King Lear and Cervantes' Three Interludes. She has appeared at various theaters throughout the country, including Theatre Squared, Shaw Chicago, Alabama Shakespeare Festival, the Shakespeare Theatre, the Goodman, Illinois Shakespeare Festival and many others.
Kelly Lynn Hogan holds an MA in Performance Studies from NYU and an MFA from The Academy for Classical Acting at George Washington University, in affiliation with DC's Shakespeare Theatre. As an assistant director for SPC, she presided over the 2015 productions of Macbeth and The Revenger's Tragedy and more recently was engaged with their 2016 Cardenio and 2017 King John. Jeff nominated in 2009 for her acting in Vitalist Theatre's The Night Season, she also received critical acclaim for Mother Courage and Anna Karenina as an inaugural founding company member. She recently appeared in the U.S. premiere of Multitudes, a co-production with Rasaka Theatre. Also for Vitalist, she associate-produced The Mill on the Floss and The Three Lives of Lucie Cabrol. For International Voices Project 2015, she directed The Walruses by Cubana playwright Laura Liz Gil Echenique. With Chicago's Frump Tucker Theatre Company, she resided as dramaturg and directed productions of In Perpetuity Throughout the Universe and Conduct of Life. Hogan assistant directed a joint 2007 production of The Heidi Chronicles at St. Louis Rep and Cincinnati Playhouse, under the auspices of Michael Haney. As an academic, Hogan has served with multiple appointments as Visiting Instructor for the Dept. of Theatre at Knox College, Galesburg, IL, where she directed productions of Cloud 9, Intimate Apparel and Angels in America: Millennium Approaches. Select Chicago acting credits include: Silk Road Rising, Court, Metropolis, Live Bait, Chicago Dramatists, Body Politic, Piven, ATC, Piccolo, Raven, Aston Rep, Eclectic; recent Shakespeare includes: The Shakespeare Project of Chicago, Oak Park Festival, The ARC, Accidental, Theatre-Hikes, Muse of Fire, Linchpin. Represented by Shirley Hamilton Talent, Hogan has a supporting role in Dreaming Tree Films' SAG independent feature Traveling Without Moving, which had its national release in fall 2016. Visit kellylynnhogan.com for more information about her acting, directing, teaching and coaching work.
MUCH ADO ABOUT NOTHING
By William Shakespeare, directed by Peter Garino
May 4-8, 2018
Don Pedro and his fellow soldiers, Benedick and Claudio, have returned from war and visit the estate of Leonato, Pedro's friend. There, Claudio falls deeply in love with Leonato's daughter, Hero, while Benedick rekindles an old friendship with Leonato's niece Beatrice. The stage is set for the ultimate battle of wits to ensue, combined with some intrigue stirred up by Pedro's bastard brother Don John. Join us for one of Shakespeare's most popular comedies, featuring a cast of Shakespeare Project favorites directed by Artistic Director Peter Garino.
Peter Garino is a founding member of The Shakespeare Project of Chicago and has served as Artistic Director since June 2010. He recently directed the United States premiere of Rowan Williams's new play Shakeshafte, a "fantasia" on a relationship between William Shakespeare and Saint Edmund Campion. He appeared in Henry V and as Tackleton in Charles Dickens's The Cricket on the Hearth last season. He directed direct King John in January 2017 for The Project. In the 2015-16 season, he directed Cardenio and played The Bard in Cymbeline, Camillo in The Winter's Tale and the title role in The Tragedy of Julius Caesar. He also directed the Chicago premiere of Tom Stoppard's Darkside (Incorporating The Dark Side of the Moon by Pink Floyd). Recent appearances for The Project include Lord LaFew in All's Well That Ends Well and Antonio in The Merchant of Venice. Other directing credits for The Shakespeare Project include The Revenger's Tragedy, King Lear, The Fair Maid of the West, The Reign of King Edward III, A Woman Killed With Kindness, Othello, The Tempest, Richard II, Measure for Measure, Antony and Cleopatra, The Importance of Being Earnest, A Woman of No Importance, Pericles (1996 and 2008), The Taming of the Shrew, 2 Henry IV, A Midsummer Night's Dream and his own adaptations of Shakespeare's sonnets and songs, My Name Is Will, and The Rape of Lucrece. On-stage appearances with The Project include Friar Laurence/Lord Capulet in 50-Minute Romeo and Juliet, Agamemnon in Troilus & Cressida, George Page in The Merry Wives of Windsor, Cardinal Wolsey in Henry VIII, Lord Stanley in Richard III, Duke Senior and Duke Frederick in As You Like It and many others. Garino has worked with the Steppenwolf and Organic Theatre companies, the Body Politic, Pegasus Players and with the Oak Park Festival Theatre and Illinois Shakespeare Festival (three seasons). He attended the National Shakespeare Conservatory and holds a Master of Fine Arts degree in acting from Illinois State University and a Bachelor of Arts in theatre arts from Hofstra University, New York. He is a proud member of Actors' Equity Association and SAG/AFTRA. Garino serves as co-chair for the English Speaking Union's Shakespeare Committee in Chicago.
About The Shakespeare Project of Chicago
Since 1995, The Shakespeare Project of Chicago has dedicated itself to presenting free theatrical readings of William Shakespeare and other classic dramatists to Chicago-area audiences. The Shakespeare Project of Chicago also offers education outreach productions to local schools. The company draws its talent from the extraordinary pool of local professional actors, all members of Actors' Equity Association, the union of professional actors. Actors share their talents with The Shakespeare Project because they support The Project's mission of making the Shakespeare experience accessible to all.
For more information, visit www.shakespeareprojectchicago.org
Related Articles View More Chicago

Stories

Shows
More Hot Stories For You